Best Mug Warmers In 2022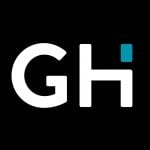 This product guide was written by GearHungry Staff
Last Updated
March 9, 2019
GearHungry Staff
GearHungry Staff posts are a compilation of work by various members of our editorial team. We update old articles regularly to provide you the most current information. You can learn more about our staff
here
.
GearHungry may earn a small commission from affiliate links in this article.
Learn more
Isn't it a blissful feeling when the hot liquid of your favorite beverage finds its way to your stomach, leaving you feeling fresh, awake, revitalized and ready to take on your day? Regardless of the time of the day, we all like to warm ourselves up with a hot cup of coffee or tea. However, it can be a real bummer when you reach for your mug of hot goodness and realize that it has become lukewarm; it's no surprise that not many of us enjoy drinking warm tea or coffee, but nature must take its course. The best way to take control of the temperature of your hot liquid companion is to own a good and reliable mug warmer and that's why we have put together some of the best mug warmers you can find out there. This way, you can now keep the choice of your preferred tea/beverage just the way you like it at every sip.
The Best Mug Warmer
Ember Temperature Control Smart Mug
The Ember Temperature Control Smart mug is simple to use: simply charge it, power it on, pour your beverage into the mug, heat it, and indulge! It's also very easy to maintain and features intuitively designed controls that are compatible with Bluetooth on Android devices. It also comes with a proprietary Android application that can tell the kind of beverage you are consuming; whether it is a coffee, tea or latte, it will recommend the perfect temperature for each and will then send a notification on your phone. The application is quite easy to use, and the contents on the interface are simple and self-explanatory. The Ember Temperature Control Smart mug also has a classic and sturdy design. The matte black finish of the mug conceals the heating systems inside, and the exterior of the mug is heat-resistant, so that it won't burn your hands upon contact. Furthermore, this smart mug features a customizable LED bulb that displays an array of beautiful colors.
Granted, the battery capacity of the Ember smart mug isn't exactly the best—it only lasts for roughly 60 minutes after charging, so you can't keep your beverage hot all day long. But if you place it on its charging dock at night, it will be ready in the morning. The 3.3 x 4.3 x 4.2 inches dimension of the smart mug, coupled with a charging dock that is quite small, allows it to easily fit into anywhere you want to store it. With a weight of only 12 ounces, the Ember smart mug is considered to be quite portable and in the event that you are unsatisfied with the product, you don't have to worry. The Ember Temperature Control Smart mug comes with a one-year warranty and a 1-month return policy.
Key Features:
1-year warranty
3.3 x 4.3 x 4.2 inches
Customizable LED bulb
Proprietary Ember application
Specification:
Brand

Ember

Model

CM17

Weight

12 ounces
Mr. Coffee Mug Warmer for Office/Home Use
A lot of us love to start and end our day with a hot cup of coffee, and there is no question why; the idea of starting up your morning and awakening your senses in preparation for the rush of the day is splendid. However, in an increasingly busy world where a lot of us depend on multitasking to get the days job done, it is easy to forget your hot cup of refreshing goodness for a while and end up coming back to a disappointing warm drink. The phenomenal Mr. Coffee Mug warmer for office/Home Use MWBLKPDQ_RBo is a 17-watt mug warmer that has been designed by a renowned coffee brewing brand, their passion for delivering premium quality cups of coffee has been translated into a mission to keep every cup of coffee, tea or beverage hot until you take that last satisfying sip. It is very portable due to its round, compact design that is big enough to hold a cup and even a large mug size. So, regardless of how you like to take your hot drink or the mug sizes you have, it will fit into this functional and accommodating mug warmer.
Thanks to its compact and brilliant design, the Mr. Coffee mug warmer is easy to carry around; whether you want to enjoy your hot drink in your office, at home or on the go, easily pack it in your handbag or briefcase. And whenever you are ready to enjoy your cup of smooth comfort, just place it on your table and insert your cup of coffee on it.
The beautiful thing about this USB mug warmer is you can leave your mug sitting pretty on the hot plate – if you need to quickly attend a meeting, you will come back to find that the contents of your mug still hot and ready to drink. You only need to remember to keep a lid on the mug so the heat stays locked in longer. There is also an on/off switch that allows you to control the power options and an included clear indicator light that lets you know when your drink is reheated and ready to be gobbled up. It also comes with a long power cord so you can plug it into the available sockets around you at your convenience. Make sure you also check our guide to the best camping mugs.
Key Features:
1.3 x 5.2 x 8.6 inches
67-inch cable for enhanced mobility
17-Watt
LED bulb indicator
Specification:
Brand

Mr. Coffee

Model

MWBLKPDQ-RB

Weight

9.6 ounces
COSORI Premium 24Watt Coffee Mug Warmer
The COSORI Premium 24Watts Stainless Steel Coffee Mug Warmer is a technical home/office appliance with a great functional and user-friendly design. Its flat tablet-like form is great for portability and easy carrying, it can also be smoothly slipped into your backpack, handbag or briefcase and taken wherever you go. The stainless steel design is made with a perfect brushed steel finish whilst the surface is smooth and extremely durable due to the quality of the material used. What's also great about the materials used is that the steel component fairs better in the long run when compared to other materials making it a very brilliant choice for a functional, well-designed mug warmer. The steel surface equally makes it a lot easier to wipe clean and you will not have to worry about unpleasant stains or hard to remove smears on the surface making it very easy to maintain.
This easy to use flat surface heated mug allows you to regulate the temperature to what is most suitable for you and It comes with an easy switch button that allows you to conveniently press up or down to change the heat level from room temperature up to 110 degrees Celsius and ensure you have the perfect mug of coffee/tea at your desired and preferred temperature. The indicator allows you to see the current temperature level the mug warmer is on and with a blue backlight the figures appear clearly and are easily visible even from a reasonable distance; this allows you to switch between centigrade and Fahrenheit by pressing down the two arrow buttons simultaneously for 3 seconds.
Depending on the mug you use, the steel hot plate is sure to warm up your beverage, however, since the surface of the mug warmer is flat, it would be more advisable to use cups or mugs that are also flat at their base so the heat easily transfers to the mug without wasting too much of your time. To get the best results, you could also place a lid over the mug to help make the heating process faster and also retain the heat even after you have switched off the device or removed your mug from the appliance. It is very important to note that the figures displayed on the screen will not determine how hot the liquid in your mug is; rather, it signifies how hot the surface of the mug warmer is per time. The appliance comes with a high tech in-built PI film heating component which works to achieve a steady, stable and even heating across the hot plate and ensure that there is low electromagnetic radiation. If you need a gift for coffee lovers in your life, this is a great idea.
Key Features:
Waterproof and spill-proof hot plate
LED display with touch control options
5.4 x 4.3 x 0.7 inches and 7.6 ounces
An intelligent inbuilt memory system
Specification:
Brand

COSORI

Model

coffee warmer

Weight

7.7 ounces
Norpro Decorative Mug Warmer
Norpro is a popular household name due to their innovative ability to design and produce trendsetting and premium kitchenware and deliver quality satisfaction to every user. The Norpro Decorative Cup warmer (5569) is one of their spectacular products, made with the ultimate purpose of ensuring your cup of tea, coffee or beverage is always served hot. Regardless of your lifestyle or occupation, the Norpro is capable of catering to your beverage needs, whether you prefer to start your day in the office with a hot rejuvenating drink. Even if you're a student trying to stay on top of your day with a hot cup of coffee or probably you are traveling and need a worthy and reliable companion, you can easily plug in the Norpro mug warmer with its extra-long 60 inch/152cm power cord to the nearest power socket. Just switch it on and place your mug on it and voila.
The heated surface of the mug warmer will ensure that your beverage stays hot no matter how long you'll need to finish it, you can now comfortably go on with other important tasks without worrying about your drink getting warm or downright cold. Also, you will not have to worry about stains as the non-stick surface of the mug warmer can easily be cleaned after spills or cup marks so it doesn't gather sticky build up over time that makes it harder to wash. So, whenever you need to take a sip from your mug, and you realize it is not the temperature you would most likely enjoy, put the mug on and wait for the neon indicator light to come. Rest assured that your favorite hot drink is now ready to be enjoyed again.
Key Features:
Non-stick Plate Surface for Easy Wiping
Long Power Cord Measuring 60 inches/152cm
120 Volts/24 Watts
Easily noticeable Neon Light Indicator
Specification:
Brand

Norpro

Model

5569

Weight

14.7 ounces
The VOBAGA Coffee Mug Warmer and Cup Warmer is a functional and versatile appliance waiting to keep your beverage hot while you go about your daily activities. Instead of gulping down your tea or pouring away a warm or cold cup of coffee, why not spend a few dollars on this durable desk coffee warmer that will ensure your cup stays temperate and ready to drink whenever you need it. You never have to take a sip of warm coffee again, the Vogabo ensures that it effectively slows down the speed at which your tea cools down earning you more time to sit back and enjoy your hot and cozy drink.
The VOGABO electric mug comes with three temperature settings that allow you to switch between 40 degrees Celsius, 55 degrees Celsius, and 65 degrees Celsius using the tempering button provided, depending on if you would like to warm up your beverage or keep it at the temperature it is.
It is equipped with a high tech PI film that ensures that the appliance is safe for you to use at all times; for an appliance that takes on a cup of hot liquid that may sometimes spill or trickle down on its surface, it has been reinforced with heat resistant and fire resistant qualities that prevent internal damages like wires burning out or external damages, enabling the appliance to distribute heat evenly and remain stable and functional without causing any alarm.
While this product cannot be substituted for a heater and is not meant to heat up the content of the mug until it boils out, it efficiently maintains or steadily increases the temperature on the mug so that the contents of the mug will simultaneously increase leaving you with a relatively hot and enjoyable beverage whenever you need it. You can place your tableware, stainless steel cups, ceramic mugs, glass cups, teapots and so on, on the surface of the mug warmer without worrying that it will overheat.
As for the material, the body is reinforced with low power heating properties of 20W which allows the heat to steadily and stably heat up and warm what is placed on it whilst the waterproof tempered surface is coated with a metal panel that safeguards the appliance. In case any liquid is spilled on the hot surface, it will not cause any damage to the appliance or mug placed on it; all you need to do is just clean off the liquid with a wipe cloth and you are set to enjoy this portable, reliable and safe beverage warmer. The VOGABO assures you further with its 18-month warranty allowance, so you can use this appliance and enjoy its many features or better still, gift it to someone you know loves their cup of coffee hot and would appreciate this premium beverage warmer. If you love coffee check out our guide to the best coffee machines.
Key Features:
Tempering Button for Switching Between Three Different    Temperature Settings
High Tech Polyimide Film
20W low Power Heating Functions
Water-Proof Design
Specification:
Brand

Vobaga

Model

VOB-10-1

Weight

9.6 ounces
Senj Mug Warmer with Automatic Shut Off
In this age where we enjoy the luxury of smartphones and smart devices, it is only proper to equally enjoy the pleasant services of a mug warmer; an innovative design such as this will ensure users enjoy a more convenient, sharp, and smart beverage warming experience. The Mug Warmer Coffee Warmer with Automatic Shut Off is an exceptionally smart and portable device that powers down on its own through a high sense microgravity induction switch that works to control the temperature level of the appliance; once you place the mug on the hot surface, the appliance automatically starts heating it up, and when you remove the mug the appliance goes off. This is great for your everyday busy life especially in scenarios where you may unintentionally leave the appliance on and unattended, the mug warmer gives the perfect solution to that issue.
The Mug Warmer is able to effectively keep your beverages warm; usually when drinking a cup of your preferred beverage, even if you are paying reasonable attention to it, it is most likely to temper down after some time leaving you with a not so appealing warm temperature. But thanks to the law of thermodynamics, the mug warmer steadily keeps your beverage at the current temperature or warms it up even more to about 55 degrees Celsius to suit your acquired level of heat.
While the idea of always keeping your coffee hot is exciting, it is important that the appliance remains safe for use and does not cause any damage internally or externally. The Mug Warmer has ensured this by lowering their power level to 16W to ensure that the appliance evenly warms up the surface of the cup warmer while remaining completely stable and safe to use. It is not advisable to try and pour water or any other liquid on the surface of the mug warmer, however, if there are any spills or unprecedented splashes do not worry your head about it. The Mug Warmer comes with an advanced waterproof function that prevents accidental spills or splashes on the surface of the mug warmer from causing any harm or damage to the appliance. You can remain perfectly calm and simply wipe the liquid off the surface with a dry cloth and continue use.
Enjoy a risk-free purchase of this appliance with Mug Warmers generous 30 day warranty that offers a 100 percent money back guarantee. You can use this beverage warmer at home or at work with glass cups, enamel kitchenware, steel cups and ceramic mugs, and if for any reason you feel the mug warmer is not working to your satisfaction you can return it and be assured that you will have your money returned to you as well. You may also like to check our guide to the best tea makers.
Key Features:
Smart Mug Warmer with Automatic Shut Off
Adjustable Temperature Feature
16 Watts Low Power Function
Waterproof Design
Specification:
Brand

Senj

Model

Senj-01-CupWarmer

Weight

6.3 ounces
Misby Coffee Warmer for Desk Mug Warmer
The Misby Coffee Warmer is perfect if you want to keep your desk looking sleek and tidy. The pure white design makes it look like something produced by Apple, which is probably what the designers were going for. This makes it ideal if you have a MacBook and Magic Mouse combination. As well as the modern aesthetic, we also like the fact that it's relatively small. It measures just 6.57" x 4.88" x 2.13" so it won't take up much of your desk space. The actual heating plate has a diameter of 3.5", which is big enough for most normal mugs. Sat atop your professional-looking desk, your colleagues (or family if you work at home) will think it's an SSD (solid-state hard drive) or some other piece of tech. To sum up, it's one of the best-looking mug warmers on the market. The question is – how well does it perform?
The simple answer is that it performs exactly how you'd expect. It has the power to warm your drink up to 120℉-140℉(40-60℃). Even if you've left the office for an hour, come back and it will be the perfect drinking temperature. The mug warmer also has microgravity technology, which means it knows whether there is a mug on the plate. This allows it to turn on and off automatically, saving electricity and making it much safer to use.
Key Features:
Dimensions – 6.57" x 4.88" x 2.13"
3.5" heating plate 
Warms your drink up to 120℉-140℉(40-60℃)
Clean white design 
Microgravity technology (auto on/off)
Specification:
Brand

Misby

Weight

9.1 ounces
Mug Warmer FAQ
Q: How Hot Does a Mug Warmer Get?
A: It depends on the brand and the type of mug warmer in use. Most mug warmers have different temperature levels starting from moderate room temperature and ranging up to 55-110 degrees Celsius. The Mug warmer should be able to get your beverage, tea, coffee or milk hot enough to be consumed but not hot enough to boil over.
Q: How Do Mug Warmers Work?
A: A mug warmer is an appliance that you place your cup of coffee, tea or beverage on to keep it warm. They have power options and temperature levels that you can set to get your cold or warm drink to a higher and better temperature depending on what you want.
Q: How Do You Keep Coffee Hot for a Long Time?
A:  Easily place your cup of coffee on a mug warmer, the hot surface will steadily, evenly and stably warm up your coffee so you can enjoy it at its peak for longer. For better results, use a silicone lid you can easily place on the top of your cup to keep the contents hot for a longer period of time.
Sign Up Now
GET THE VERY BEST OF GEARHUNGRY STRAIGHT TO YOUR INBOX