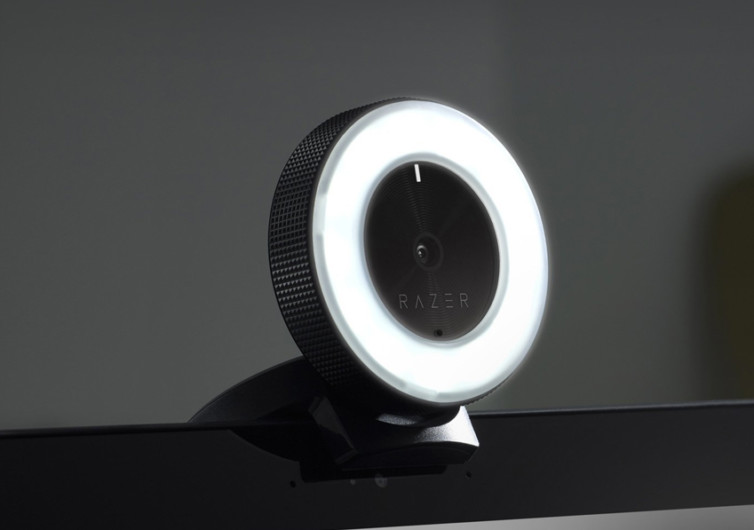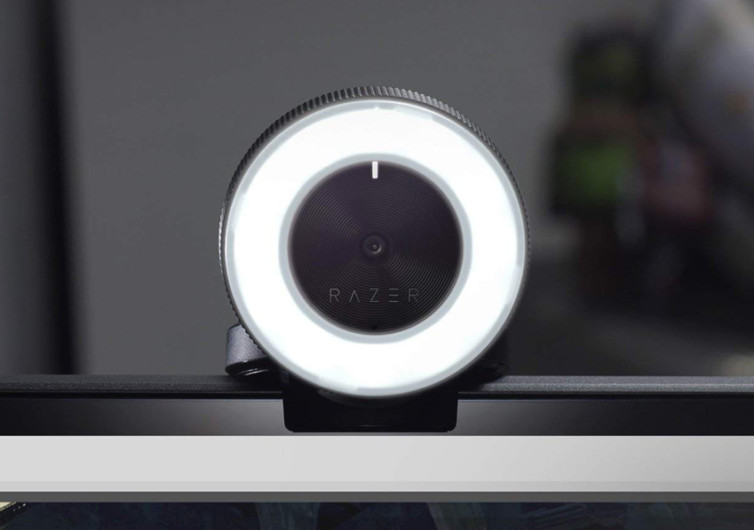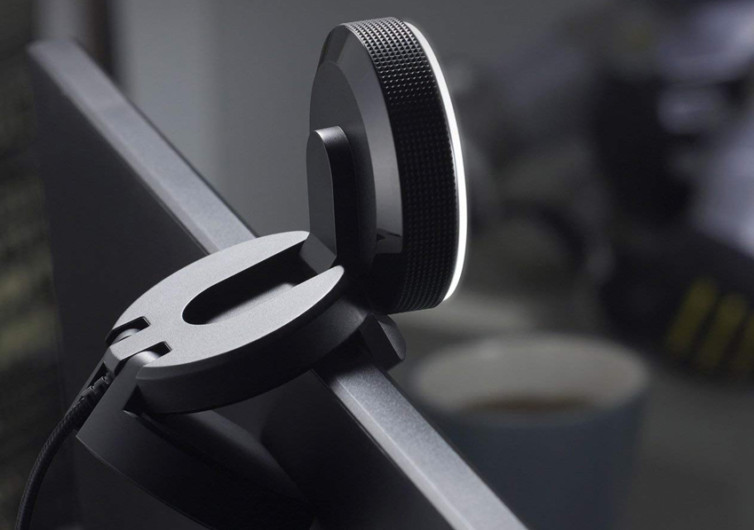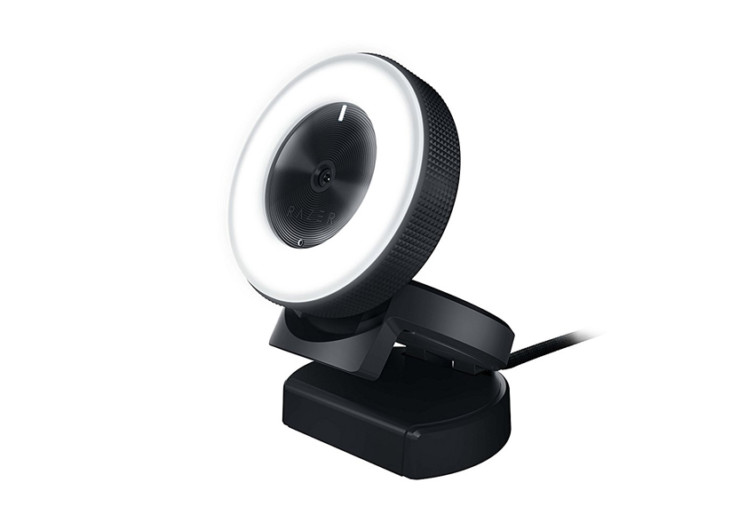 GearHungry may earn a small commission from affiliate links in this article.
Learn more
Razer Kiyo
Borrowing the technology of one of the handiest contraptions ever designed to take really stunning, real-life macro images of almost everything that we take for granted, the Razer Kiyo is a streaming camera that will make your live streaming videos even more spectacular with you right in the thick of the action.
Featuring a fully-integrated ring light, the same technology that professional macro photographers to shoot remarkable images of really tiny insects and objects to bring them into this huge world, the Kiyo has that same technology surrounding its circular body. What's even more admirable is that the Kiyo's ring light can actually be adjusted to help you fine-tune the brightness that your streaming fans will see from across their respective screens; removing harsh shadows that may make you look more like a natural blend with your background.
Like a professional version of a DSLR camera, the Kiyo comes with an advanced autofocus technology. There's no need to get up your seat and fumble for a dial or so on the webcam just to make sure you've got the clarity you need. You don't even have to worry about the lens having to shift to and fro just because it cannot achieve a 'lock' on a point on the image – you.
Streaming videos has never been easier. You can go full HD at 1080p resolution at 30 frames per second or go for a more modest resolution of 720p at 60 FPS. It's the kind of video streaming that fans and followers love, allowing them to be completely immersed in the experience.
Fully compatible with Xsplit and Open Broadcaster platforms, the Kiyo gives you full control of the way you want to stream your videos. You'll never feel a lot closer to your followers without the Kiyo providing you with remarkable software cross-compatibility.
Compact, lightweight, and portable, the Kiyo easily fits into the pocket of your backpack or even right inside your purse. Streaming that all-important in-game video for your fans to watch has never been this easy and intensely immersive. There's nothing left to do than to be as creative as you want.