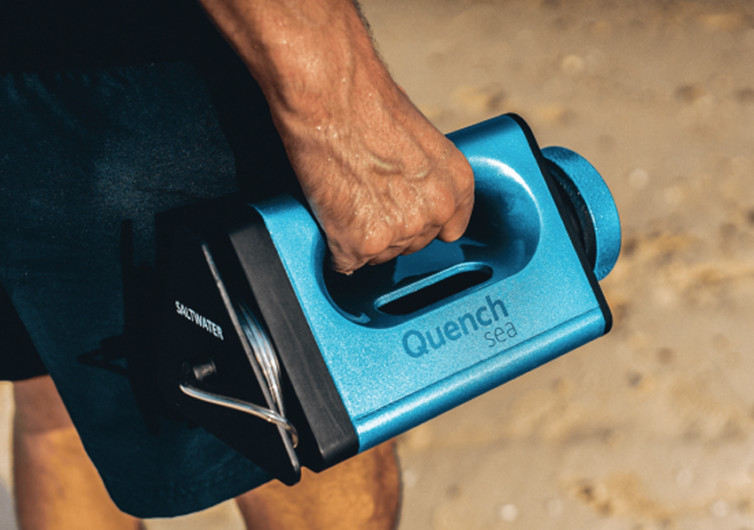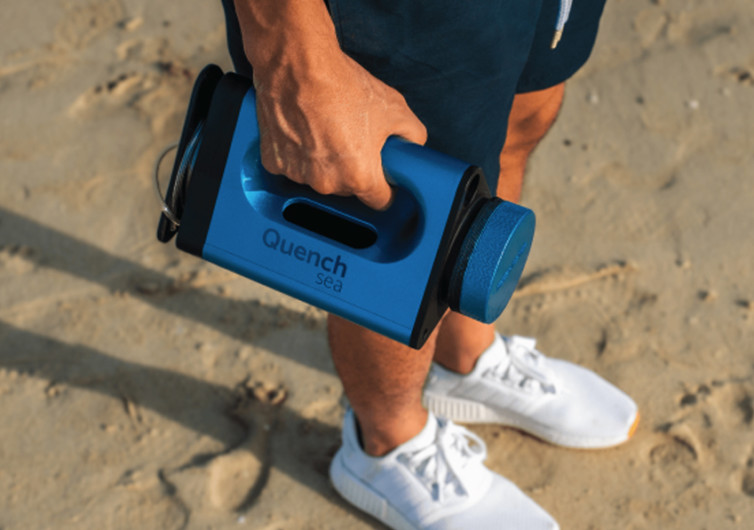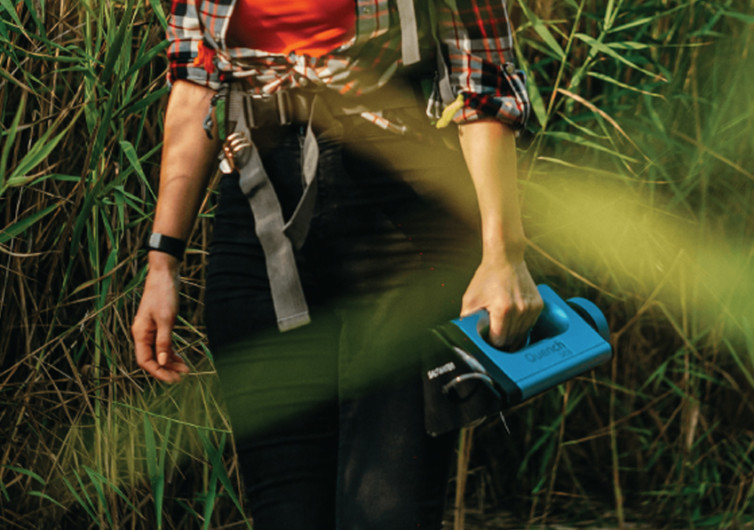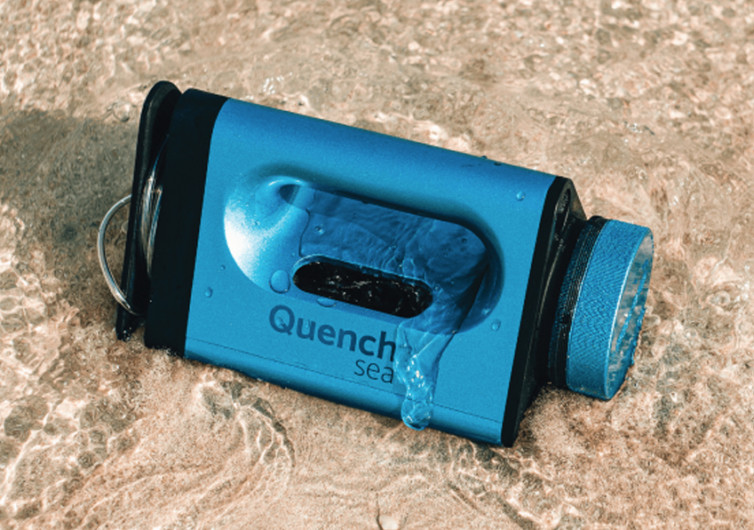 GearHungry may earn a small commission from affiliate links in this article.
Learn more
QuenchSea: Turn Seawater Into Freshwater
A portable water desalination device allows users to cost-efficiently convert seawater into potable freshwater. It benefits travelers, as well as residents in areas where fresh water supply is limited. Indeed, QuenchSea's low-cost technology is a great innovative solution to potable water scarcity.
Ultrafiltration Process
QuenchSea combines the benefits of a hydraulic system, triple filtration, and reverse osmosis to convert seawater into freshwater instantly. The resulting water is safe for drinking – tasty and odor-free.
The unique hydraulic system augments pressure to 60 bars, equivalent to 6,000 kPa, to eliminate salts from seawater through a semipermeable reverse osmosis membrane. The built-in triple filtration system removes microplastics, suspended solids, viruses, and bacteria to ensure purification. The water next goes through the activated carbon filter that improves taste and smell.
Product Specifications
• Capacity: 2-3 liters of water per hour
• Pressure: 5.5 Mpa
• Maximum Feed Water Temperature: 45°C or 113°F
Benefits
Filtered water bottles prevent dehydration and water-borne diseases. Campers, sailors, travelers, and other adventurers benefit from an instant supply of potable freshwater. The device runs on a mechanical force. This means you can directly convert seawater on the spot without needing electricity or batteries. QuenchSea device adheres to the World Health Organization standards and is also less costly to maintain. You save lives just as you save costs.
Disadvantages
QuenchSea portable water desalination device works with seawater only. Alternative sources may not work. The ideal capacity is only 3 liters per hour. This limit may not be suitable for bigger groups unless multiple devices are running to convert seawater. Also, this manual device requires effort on the user's part. On the one hand, it keeps you active. On the other, it necessitates energy and time.