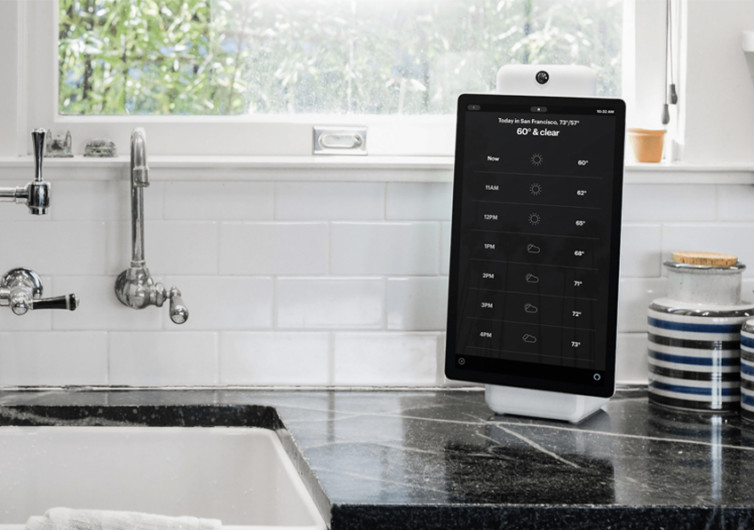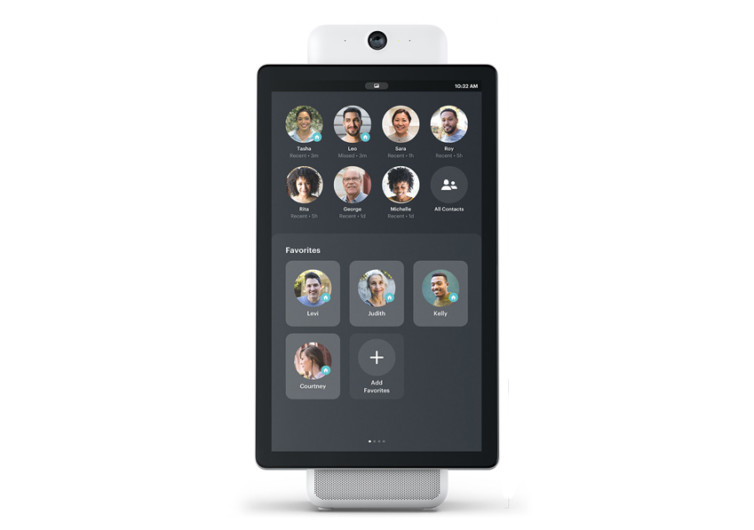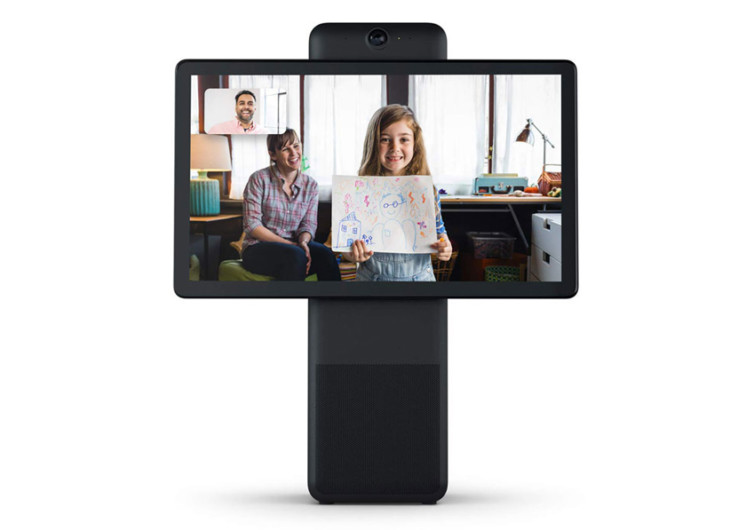 GearHungry may earn a small commission from affiliate links in this article.
Learn more
Portal +
In an obvious plot to gain a foothold in the growing home video chat segment of today's tech-crazed world, Facebook is releasing its own version of a digital video chat device that comes fully integrated with all the bells and whistles you'd expect from a social media giant.
Available in two versions, you've got a choice between a standard 10.1-inch tablet interface and a 15.6-inch display device. The beauty of the 15.6-incher, aptly named Portal+, is that the display can be rotated to either landscape or portrait modes. The base Portal comes with a fixed screen in a landscape orientation. The resolution on the Plus comes in substantially better, too, at a full 1080p while the Portal comes in at a modest 720P WXGA resolution.
What Portal boasts is a 4-mic array that ingeniously picks up one's voice moving around and across the room. It forms a 360-degree acoustic beam allowing the technology to track and focus on the source of the sound that matters. Neatly enmeshed into its beamforming input is the ability to filter nuisance sounds that may emanate from electric appliances, kitchen gadgets, the nagging neighbor, or the busy street. It's what video streamers are waiting for, allowing them to create content that literally focuses on them.
While the acoustic technology on the Portal is commendable, there's much to be desired from its camera system. Featuring a 12-megapixel shooter that is already considered a dinosaur in today's 20MP-upwards devices, it nevertheless makes up for it by integrating a smart technology that allows it to pan and zoom automatically. It's like having a cameraman behind the device, zooming and panning the camera so that it focuses on you regardless of how 'active' you move on the screen.
Video chatting with the family or friends and acquaintances is made more meaningful with the pair of full-range acoustic drivers at the base of the Portal. There's not a word or sound that you will ever miss as the drivers deliver them in stunning clarity.
It may take some time before the Portal dethrones anybody else. But it sure is on the right track.