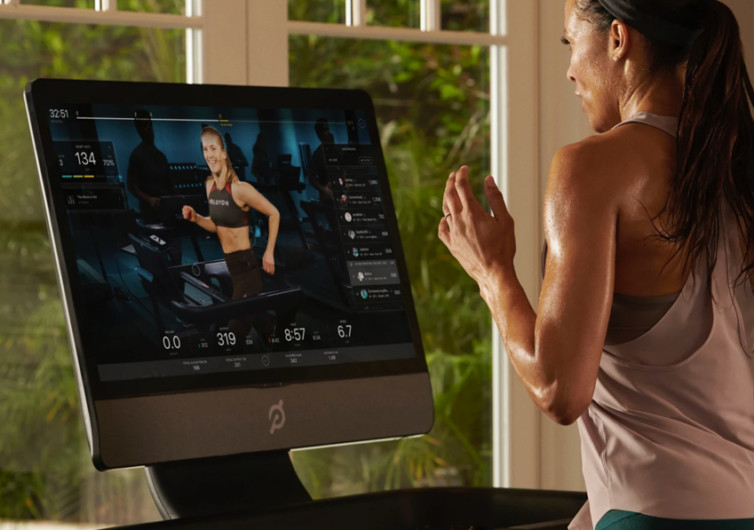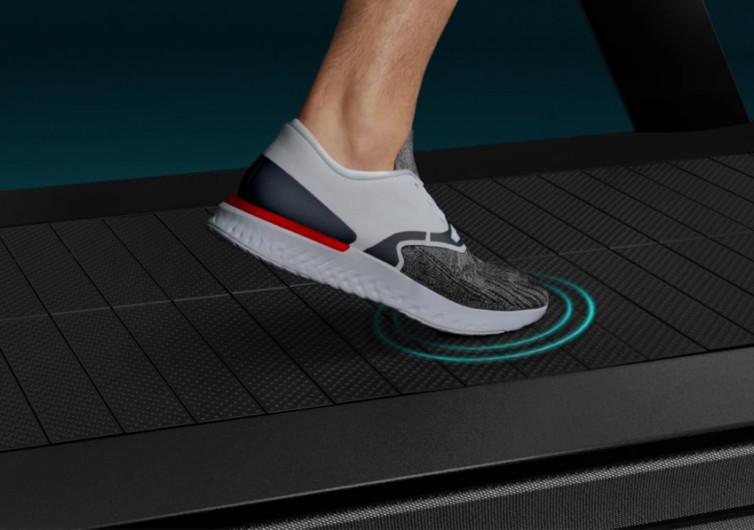 GearHungry may earn a small commission from affiliate links in this article.
Learn more
Peloton Tread
Fitness buffs will love the Peloton Tread. This is a revolutionary treadmill that features a number of innovations to keep you motivated in your fitness routine. It has a sleek, futuristic design that makes it look more like the Captain's Bridge on Star Trek's USS Enterprise.
The Peloton Tread works like any other treadmill. It comes complete with a large running platform. What is pronounced in this exercise machine is the addition of a large 32-inch color display. Traditional treadmills come with a mediocre-sized user interface. In most cases, one cannot even read the data presented on the screen.
This is not the case with the Peloton Tread. There are no bulky console arms that hold the computer display. Instead, a full-sized, Mac-like computer monitor sits on the parallel bar of the treadmill. The monitor features full touchscreen capability. It eliminates the need for bulky and cumbersome buttons and switches. There's an integrated sound bar to create a more immersive exercise experience. Controlling the pace and incline of the treadmill is easy, too. There are no buttons to press; only knobs to turn.
The Peloton Tread comes with hundreds of workout videos that you can play on the screen. The good thing is that the company is adding new classes to try every single day. The best part of this is that you will never miss an exercise since you can always play them in your own library.
And that's not all – the Peloton also gives you the chance to review your progress on the large display screen. From workout metrics to heart rate and other exercise parameters, the Tread can deliver them to you in full color.
The Peloton Tread can get you all pumped up to achieve your fitness goals in no time. It has a simple design, yet full of innovative technologies.