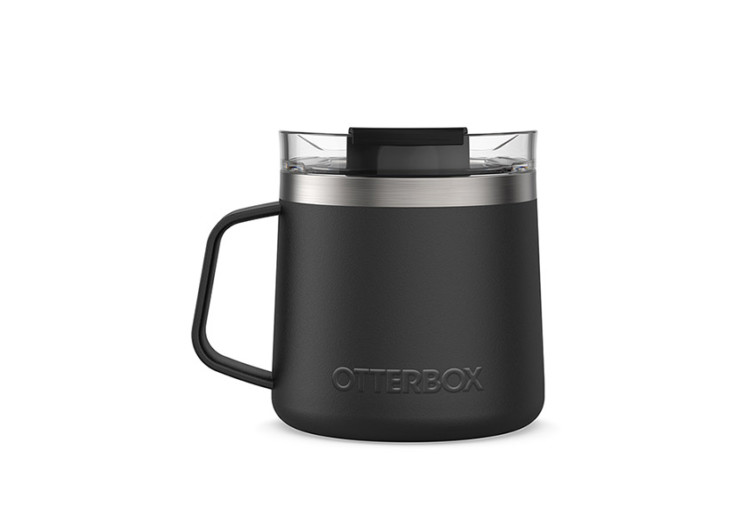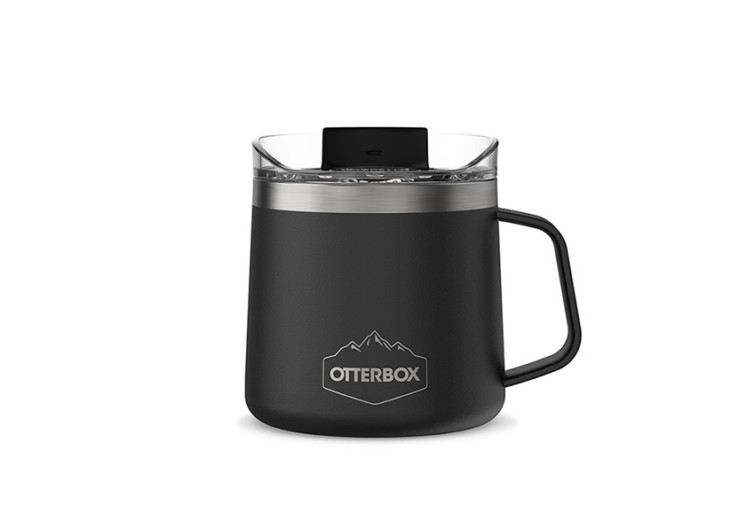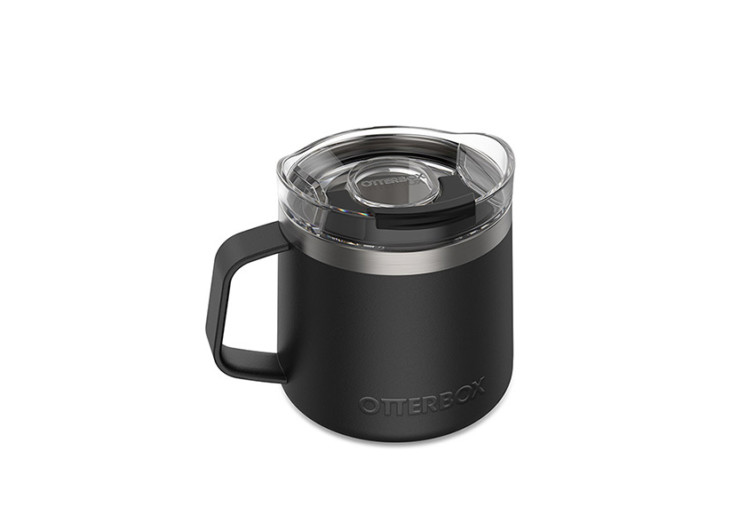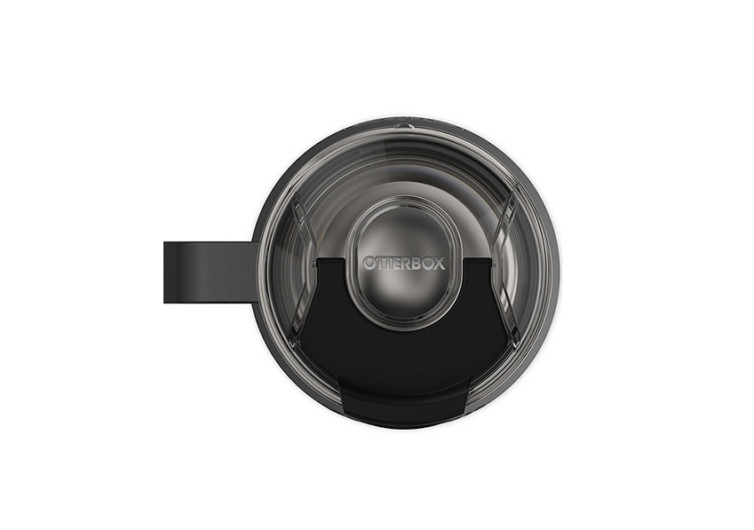 GearHungry may earn a small commission from affiliate links in this article.
Learn more
Otter Box Elevation Insulation Mug
Enjoying a mug of piping hot coffee with the Otterbox Elevation 14 Mug is easy. This is a large mug that features a number of improvements over your traditional coffee mug. It is the kind of drinking vessel that will never give up on you or ruin your drink by not holding its ideal temperature long enough.
The Elevation looks like a miniature pot, at first glance. It has a wide body and a transparent lid that looks like glass. The black powder finish also gives the coffee mug a more refined finish. It is not as polished as stainless steel or chrome. It exudes elegance, nonetheless.
Otterbox manufactured the Elevation from high-quality, food-grade stainless steel. You can expect this unique coffee mug to last many years. There is also no issue about chemicals leaching into your beverage. At the very least, you can feel more confident about the quality of your drink every time you sip from the Elevation.
The surface of the mug's inner wall comes with a copper lining. This gives the mug the remarkable ability to retain heat for many hours. It is not known, however, how long it can keep your coffee piping hot. What is clear is that you can finish your trek and would still enjoy a hot mug of coffee afterward.
The Elevation's design also resists sweat. You don't have to fret about leaving nasty stains or marks on your mug. The handle is large enough to accommodate even the biggest hands on the planet. It is easy to hold and quite comfortable, too.
The Otterbox Elevation 14 Mug is the perfect coffee-drinking vessel for people on the go. It is as tough as the great outdoors and can keep your beverage in its ideal temperature for as long as possible.