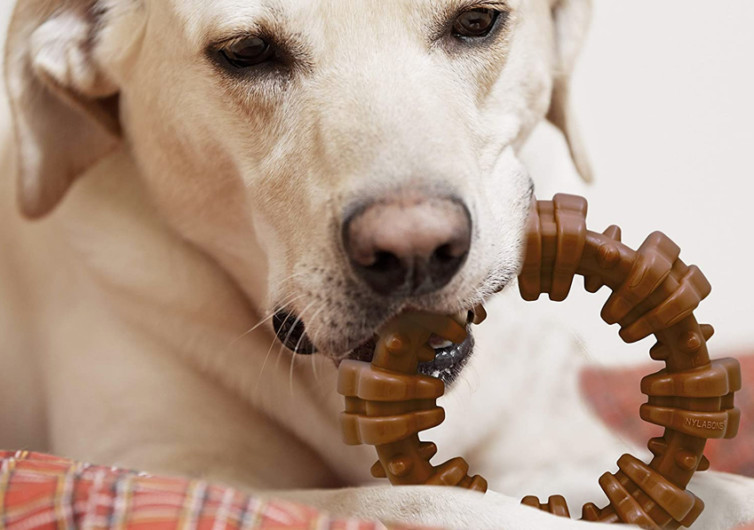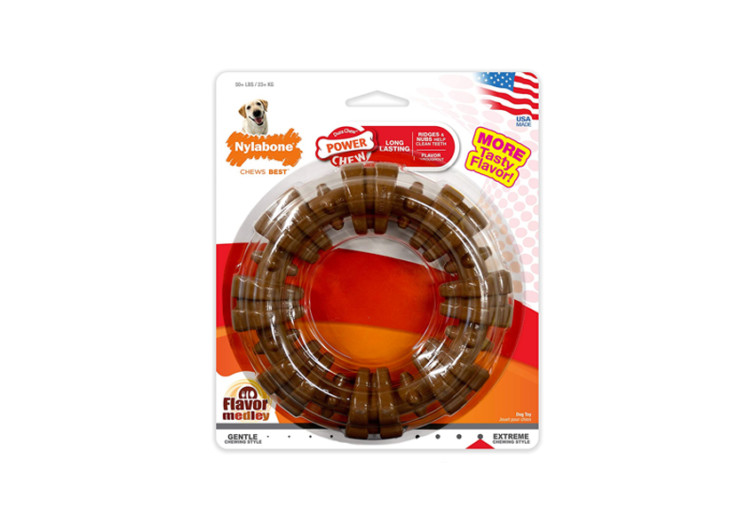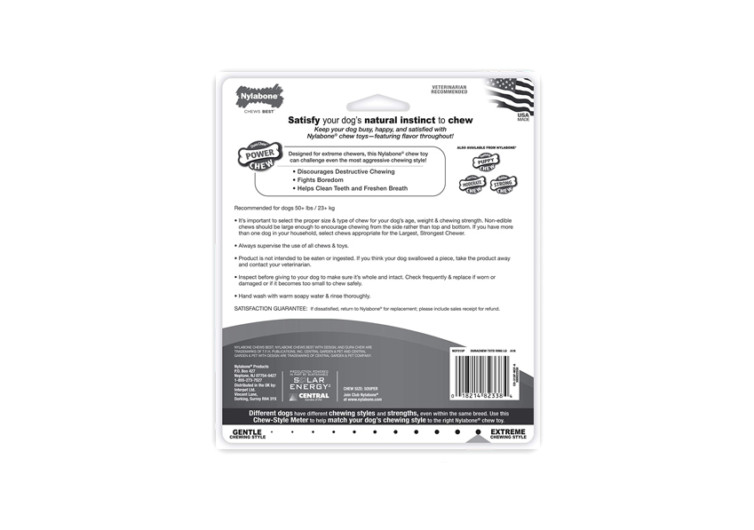 GearHungry may earn a small commission from affiliate links in this article.
Learn more
Nylabone Power Chew Textured Ring
The Nylabone Power Chew Textured Ring is your dog's newest favorite toy. It's made with ridges and nubs that acts as a teether. What's great about this dog chew toy is its shape which is able to help clean your dog's teeth while making it stronger and healthier.
Dental hygiene is usually overlooked when it comes to a dog's health. Most owners find it a hassle to clean their dog's teeth and prefer to have it done by a daycare. However, dog toys make up a big part of a dog's health. This is what Nylabone keeps in mind as it makes chew toys that aid in solving some of the common problems in caring for dogs.
The Power Chew Textured Ring is the toughest version of the Textured Ring toys of Nylabone. Other versions have strong, moderate, and puppy chew durability. For the Power Chew, it is made of the most durable nylon material that outlasts your dog's chewing tendencies. If your adult dog has a habit of chewing constantly on tough materials, then this textured ring can deal with your dog's habits.
There are two sizes available for the Power Chew Textured Ring. One is called 'regular' while the other is 'x-large'. The point of having two sizes is to accommodate every dog's chewing needs. Different dog sizes also have different teething requirements and the Power Chew dog toy answers all dog's teething needs.
It doesn't stop there. The Nylabone Power Chew makes sure that it also aids in your dog's bad behavior and eating habits. Take control of your dog's weight and behavior by giving them this entertaining chew toy that will keep them distracted enough not to look for food or shoes to chew on. To make it more interesting, this particular chew toy has flavor all throughout to mimic the taste of dog food. A perfect gift for dog lovers and owners.