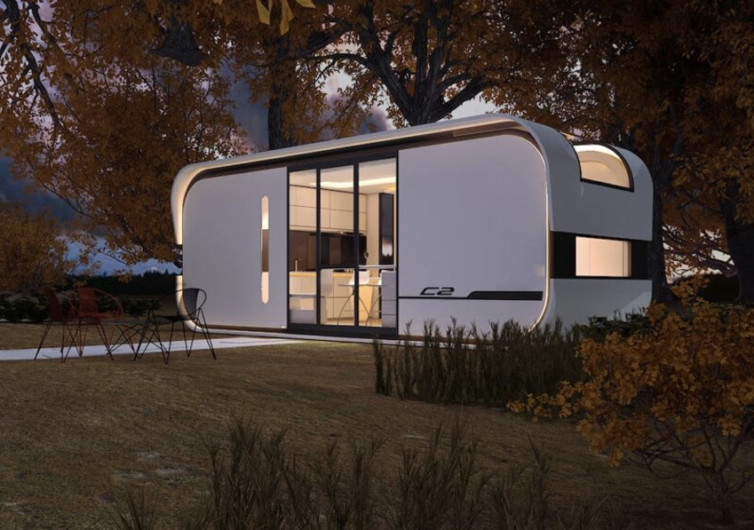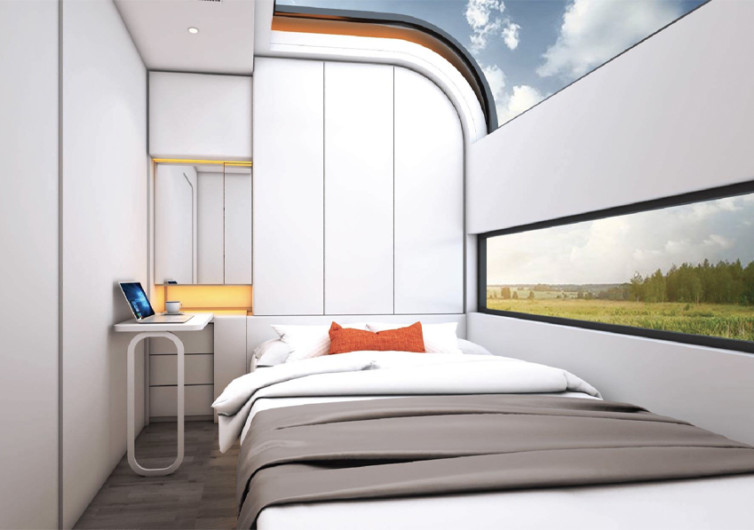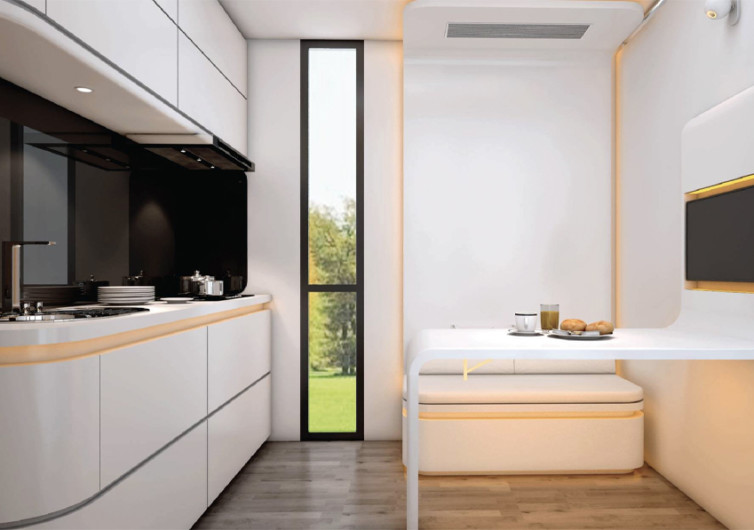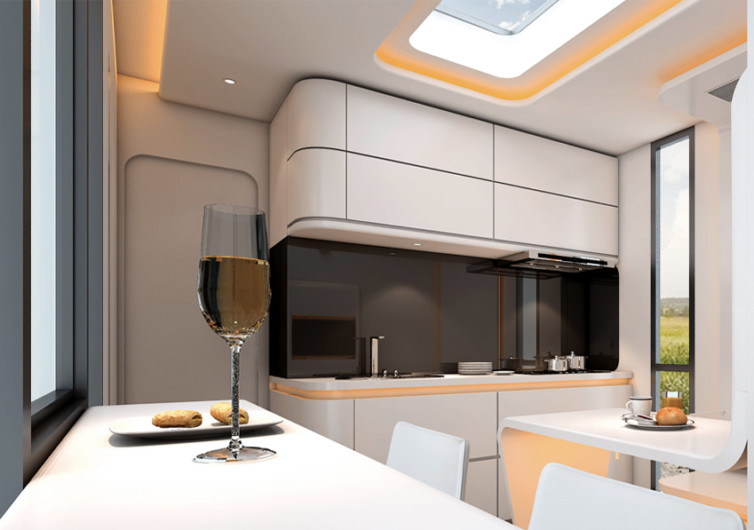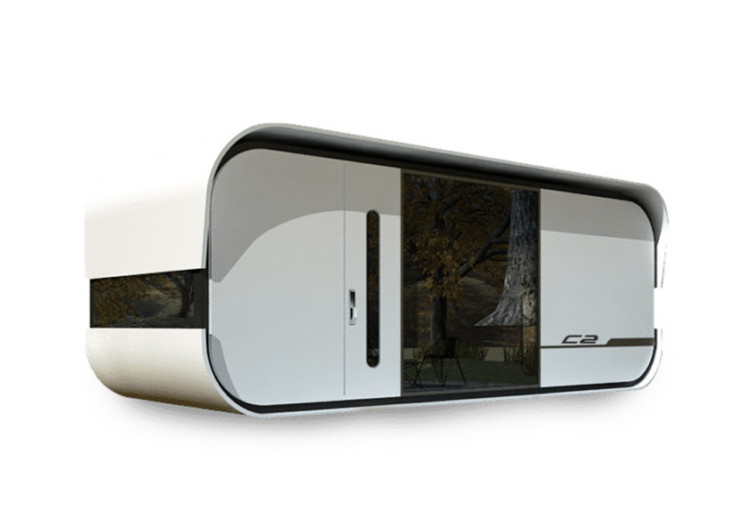 GearHungry may earn a small commission from affiliate links in this article.
Learn more
Nestron Cube Two – A Smart, Tiny, Sustainable Home
"Our mission is to make comfortable living accessible for all the people and the planet." Nestron, a tiny smart home manufacturer based out of Singapore, is nothing if not ambitious. Take a look at the latest and largest of Nestron's four eco-conscious models, the Cube 2, and you'll see that the company hasn't waivered in materializing their mission.
The Cube 2 is the world's first all-inclusive prefab home, and ships worldwide. What does "all-inclusive" mean? It arrives with fully integrated electricity, plumbing, rooftop solar panels (optional), and voice-controlled AI, appliances, equipment, and furniture installed. But the strongest bow in the Cube 2's quiver is its humanitarian-minded pricing. More on that in a bit.
Build
The Cube 2 is small – 263 square feet (24 sqm) – but suited for three to four-member families. The open floorplan increases practical living space by 15% more than that of a traditional home. A full-length skylight and opens this little package up to the natural world, gilding it in sunlight and fit for stargazing – fostering a spaciousness not found in structures several times its size. Yet the Cube 2's sound isolation rating exceeds that of a five-star hotel.
The smooth, modern lines of the Cube 2's interior align with its understated futuristic exterior. The open concept packs double bedrooms, one on either end of the unit, with built-in bed racks, wardrobes, and a counter partition. The bathroom comprises a shower, toilet, sink basin, and towel rack. The kitchen counter integrates a range, hood, and sink. And, finally, the living room rounds it out with a sofa and dining table. And, of course, expect the home's AI assistant to help you manage all of your smart home devices.
If the base model seems too spartan, a bit more cha-ching will buy any combination of addons: AC, a fridge, full stove, TV, washing machine, and/or water heater. The Cube 2's climate tolerance feature set is extensive: adaptive insulation, humidity expulsion, and waterproofing. It's made to withstand natural and not-so-natural disasters: level 9 earthquakes, level 12 typhoons, exterior and interior fire resistance exceeding 2 hours and 1 hour, respectively, and termite resistance.
As their site says, "We made sure you can move in the day your house arrive[s]. Simply unpack, plug and live."
Sustainability
So how does that mission manifest? The small size makes for an extremely small footprint: fewer materials, less energy expenditure, minimal ecological impact. The Cube 2's high-isolation technology is nearly zero-emission.
The units are prefabricated in Nestron's dedicated, green-powered facility, and arrive at their destination without need for additional construction. This system eliminates the ecologically devastating construction process altogether. They build each Cube 2 using 90% recyclable materials; the home's structure comprises a single sheet of steel which reduces the need for harmful, chemical-laden construction materials. The "non-foundation" means that the subterrain and its ecosystem are undisturbed by traditional foundation blocks and plumbing. Solar panels and a water collection system bring life to the tiny home. Adaptive insulation technology reduces energy consumption typical of heating and air conditioning systems, regardless of the local climate.
Humanity
Nestron's 'Values' page states "[E]conomic inequities and climate change push people to live in poor conditions or provisory shelters. Our goal is to provide all the people with a comfortable and safe place to live, regardless of climate, economy, and geographical region."
These Singapore-made tiny homes were born of time spent building single-family shelters in Papua New Guinea. The company's founders saw that relying on various materials and unreliable subcontractors made their mission all but impossible and caused dramatic housing delays for those in need.
Nestron has its finger on the global economic pulse, too – financially-disadvantaged populations are increasing in first and third world countries alike. Caste systems, structural prejudices, medical debts, student loans – very few adults are safe from the financial pitfalls of modern life. And owning a home is nothing more than a pipedream for many, as are the safety and stability it provides.
Affordability
The Nestron founders concluded that a loan-free, affordable home system could offer some relief to the climate crisis and the financially strained. So, that's what they've created. It's not perfect, nor free, and it's not limited to a specific type of buyer (its aesthetics and impressive features are sure to attract property investors, too), but it's an impressive step in the right direction.
The Cube 2 is Nestron's largest and most expensive option: $59,000 (plus taxes) for the base unit and 15-year warranty. $1,000 will reserve your Cube 2 and lock-in its price for 2 months, and a 50% down payment starts the process – 90 days of custom manufacturing. The remaining 50% is due upon completion of your home.
To celebrate each sale, Nestron plants 100 trees – a heartfelt nod to their global mission.