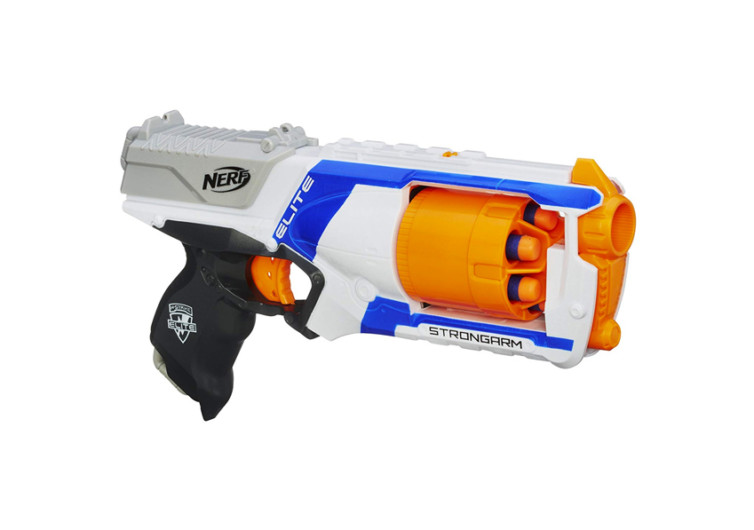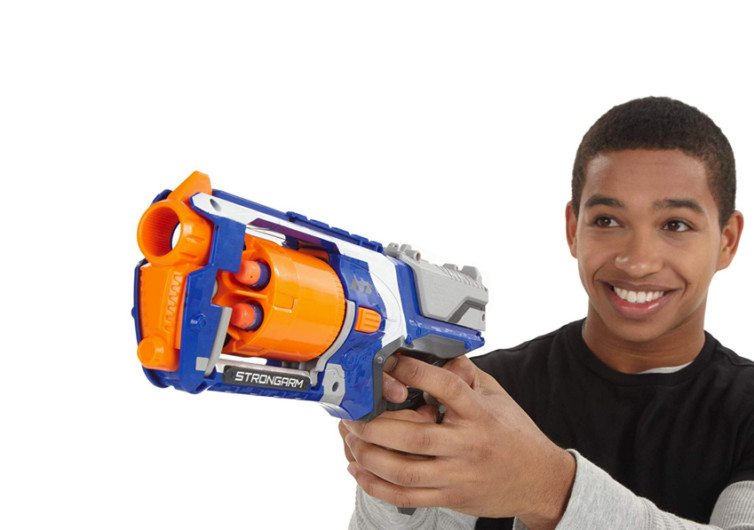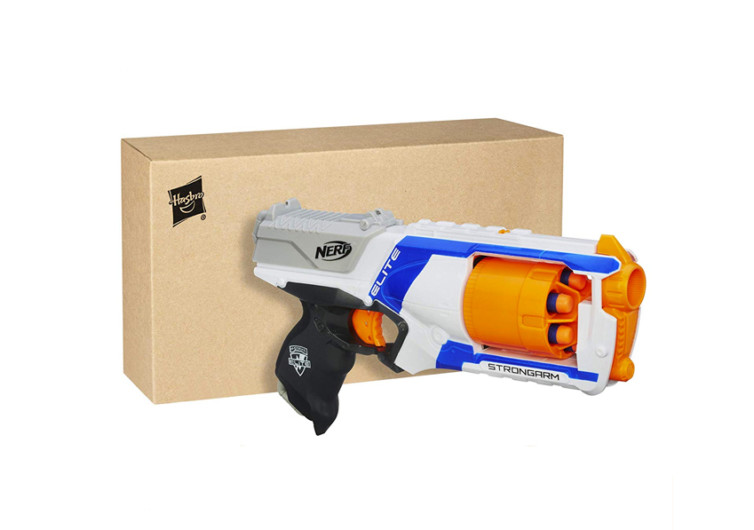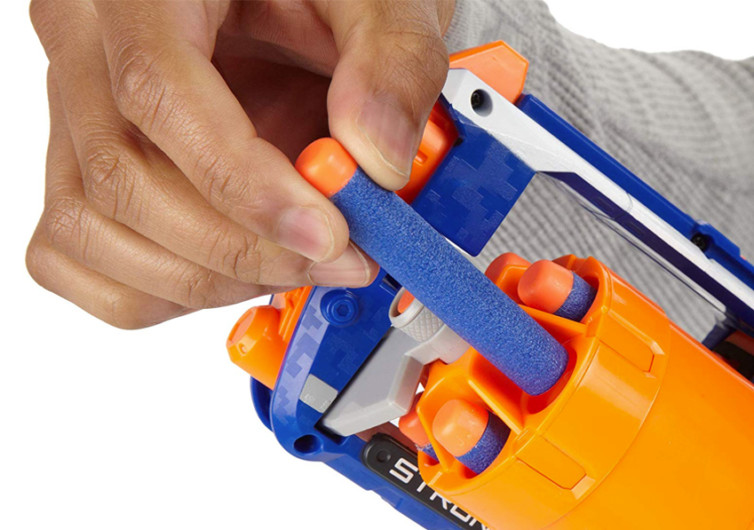 GearHungry may earn a small commission from affiliate links in this article.
Learn more
Nerf N Strike Elite Strongarm Toy Blaster
Nerf is giving seasoned zombie apocalypse fighters more firepower with the N Strike Elite Strongarm. This is a blaster that is sure to improve the way kids and teens play their make-believe war games. It comes with the same design philosophy of all other Nerf guns on the market.
The Elite Strongarm looks like Hellboy's handgun. It has a very large rotating barrel that shoots 6 Elite darts. The barrel is easy to open to facilitate faster reloading of one's ammunition. There are no pins to retract or complicated dials to turn. A simple press of a button is all it takes to open up the barrel and insert a fresh set of Elite darts.
In case you have a wave of enemies approaching in your direction, you can always activate the Slam Fire feature of the Strongarm. This allows you to fire the 6 darts in a simultaneous fashion. You get to hit 6 opponents at the same time. Or, if you are in a make-believe zombie apocalypse scenario, this is perfect for defeating the big boss.
The trigger is easy enough to squeeze. It is not that very sensitive to prevent unwanted discharge. The darts can fly up to a distance of 75 feet. It is enough to stop your opponents on their tracks. It comes with both a front and rear sighting mechanism for more precision shots.
The Strongarm is a fully mechanical blaster. It doesn't need batteries to run. It relies on a very simple mechanism that resembles that of a traditional revolver. This Nerf creation comes with a durable plastic construction. The Elite darts will not hurt anyone, either. However, there will always be that characteristic "sting" that it can impart on whoever it hits.
The N Strike Elite Strongarm is great for newbies and seasoned simulated shooting players alike.