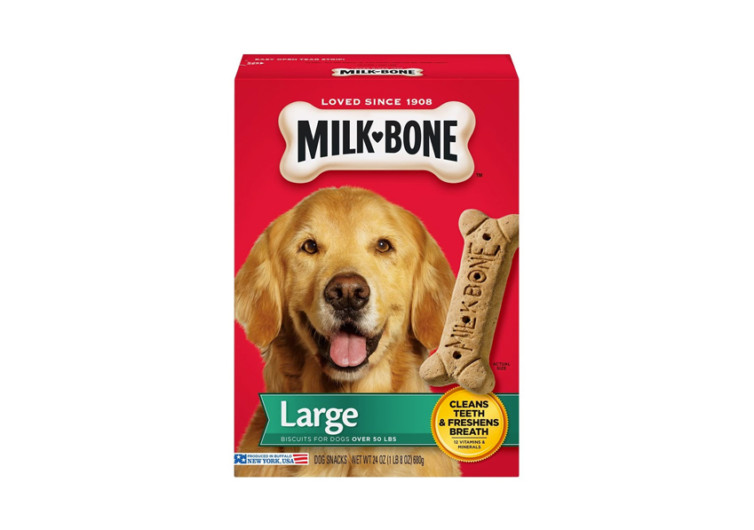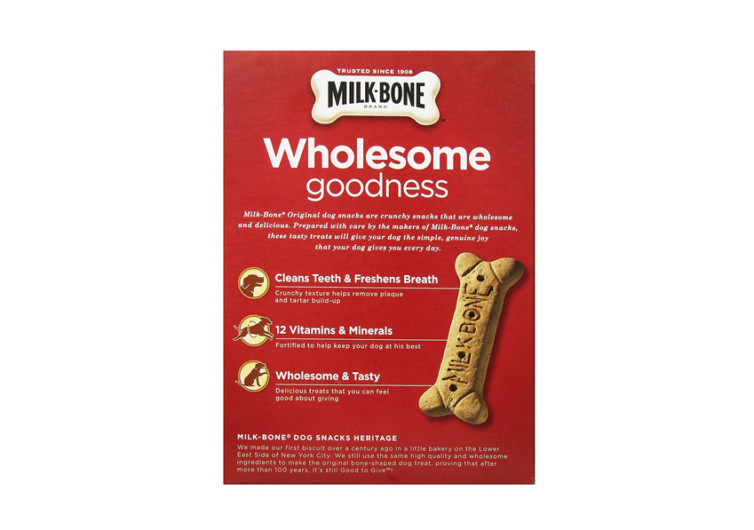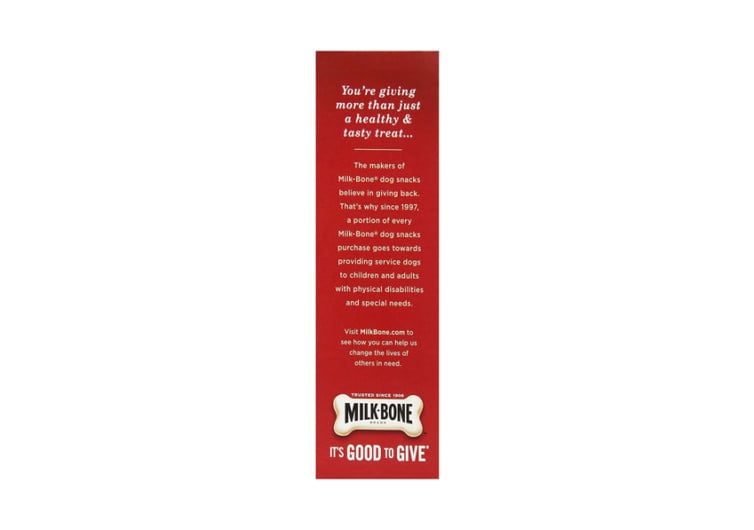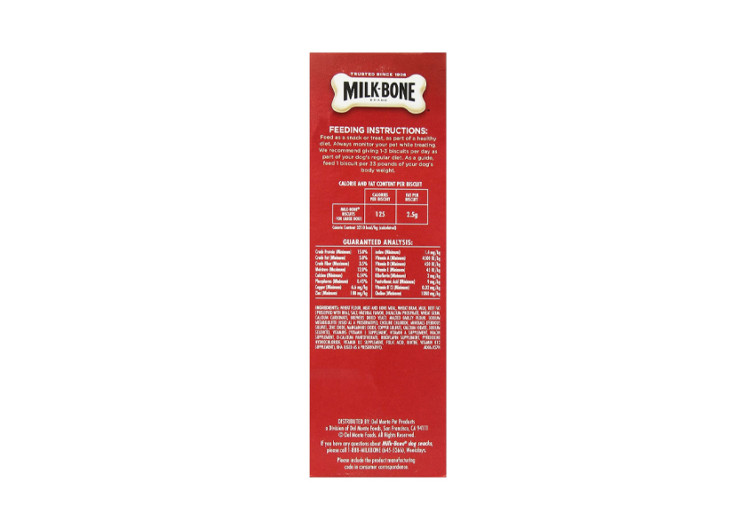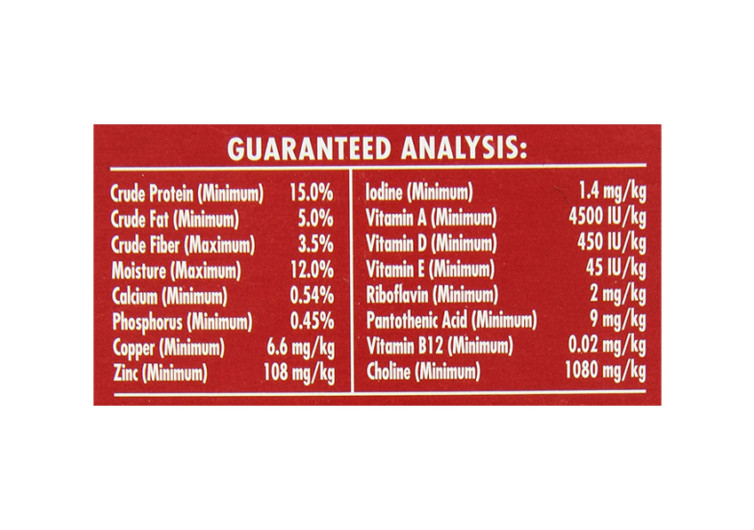 GearHungry may earn a small commission from affiliate links in this article.
Learn more
Milk-Bone Original Dog Treats
Dog owners are wary when it comes to commercialized dog food and treats. The Milk Bone dog treats are tasty dog biscuits packed with 12 essential vitamins and minerals. Each box contains 24 ounces of large-sized treats. Its crunchy texture is intended to clear tartar and plaque build-up in your dog's teeth over time.
Each treat is 4" X 1.5" X .75" in size and made of wheat flour, wheat barn, meat and bone meal, milk, and malted barley flour to name a few. Some dogs tend to develop allergens early or later on with milk, meat, and wheat products. In rare cases where dogs are fed with these treats, they tend to develop fungal infections and rashes if there are no previous allergens detected. Dogs experiencing diarrhea after consuming a few bits should stop eating them and have them looked over by a veterinarian.
A good baseline for giving treats is to give them 1 piece (125 calories with 2.5 g of fat) for every 33 pounds of your dog's weight. It shouldn't also take more than 10 percent of their daily diet. You can give milk bone treats up to 3 biscuits daily but opt for natural teeth cleaners such as adding a few bits of apples and carrots if they are currently overweight. This is a high-calorie treat so it's best to give it to them sparingly.
These treats could be fragile and may be mishandled during shipment but it does not destroy the quality of the product. These dog treats may also attract insects and bugs so after receiving them, make sure to have a handy airtight container to store them securely.
Ideally, these treats are given to larger dogs such as Labradors and Great Pyrenees. If you have smaller ones, consider giving them small or medium-sized milk bone biscuits instead of breaking these treats into smaller pieces.