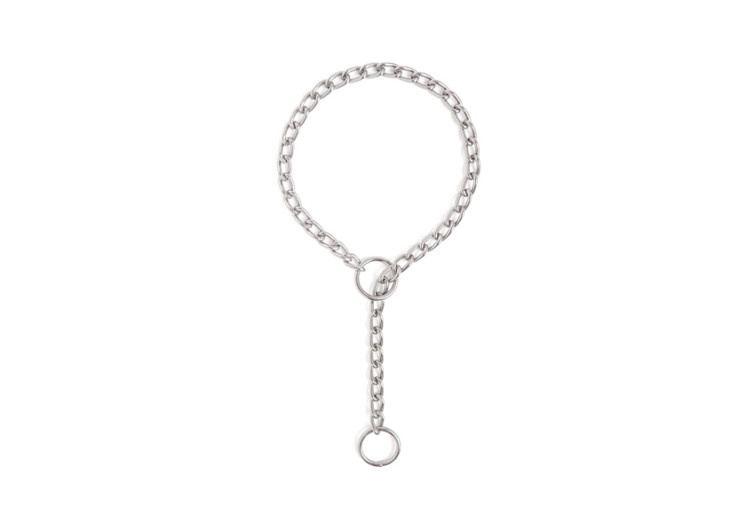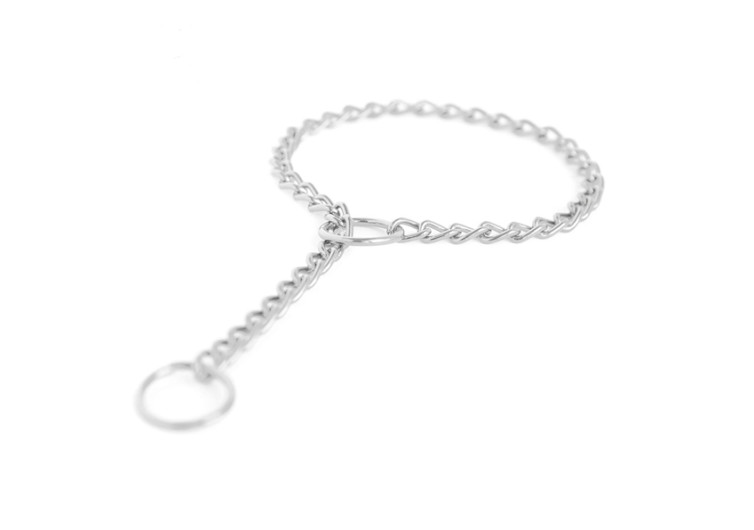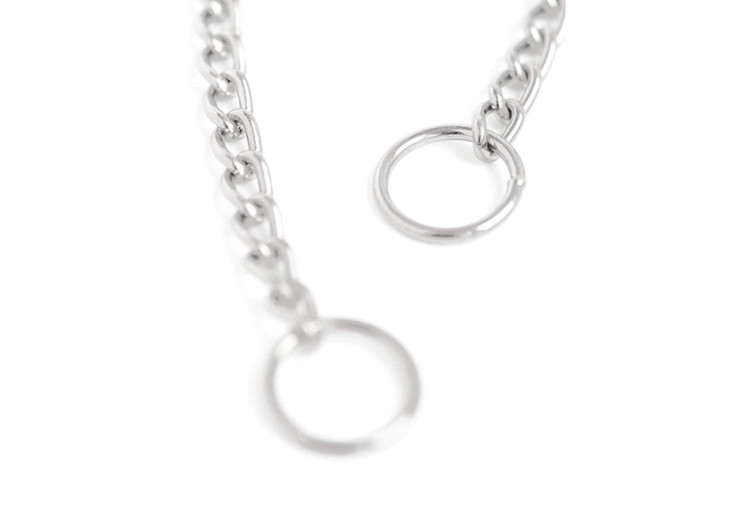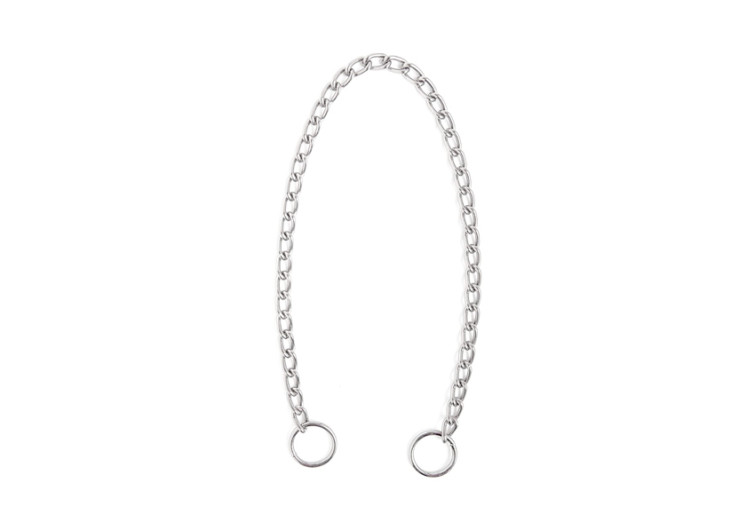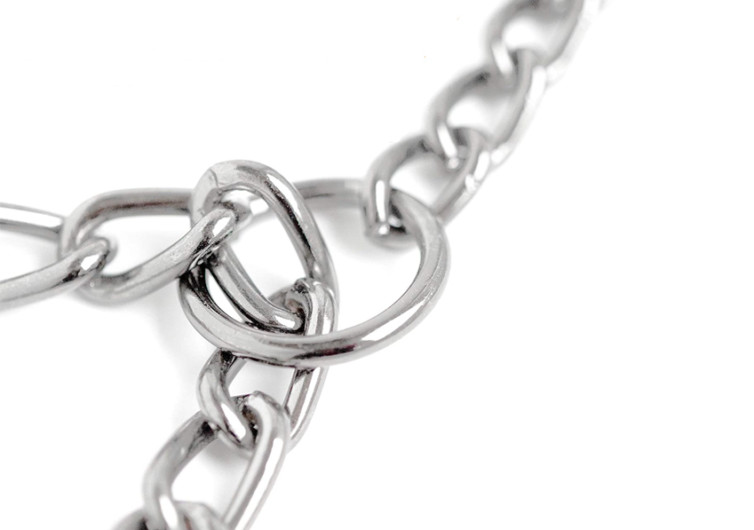 GearHungry may earn a small commission from affiliate links in this article.
Learn more
Mighty Paw Slip Collar
The Mighty Paw Slip Collar is an effective solution for training big and challenging dogs. It's made of durable steel material that doesn't rust or stain when exposed to water. There are seven sizes available, the smallest being 16 inches and biggest being 30 inches. Finding the right size for your dog is critical to avoid causing discomfort or choking incidents.
The common collar leashes available in the market are made with cloth or synthetic materials. While they are comfortable, they may not be effective in controlling hyper dogs, particularly those with bigger builds. Sometimes, dogs even bite on the cloth leashes, causing tears and easy escapes.
The Might Paw Slip Collar is made of durable premium stainless steel, which is strain- and tarnish-resistant. This suits extra-large dogs because the chain is hard and solid without being heavy or suffocating. It's even recommended by professional dog trainers.
While the chain is made to be corrosion-resistant, it's still possible to experience some sort of discoloration over a long time and with almost everyday exposure to water, noted by few customers. To prevent this, proper care is recommended. Wipe the chain dry before storing and when possible reduce the chances of training dogs during wet weather days. It's also for their health and safety as well as your own.
This slip collar is easy to use, too. You only have to place it around your dog's neck in one swift motion. No locks or hooks required that are difficult to tie around dogs that constantly pull. Strong slip collars like the Mighty Paw Slip Collar are secure alternatives.
To avoid any source of discomfort for your dogs, choose slightly bigger sizes for allowance. While these chains are ideal for training big dogs like German Shepherds, they're also okay for smaller breeds or even puppies.