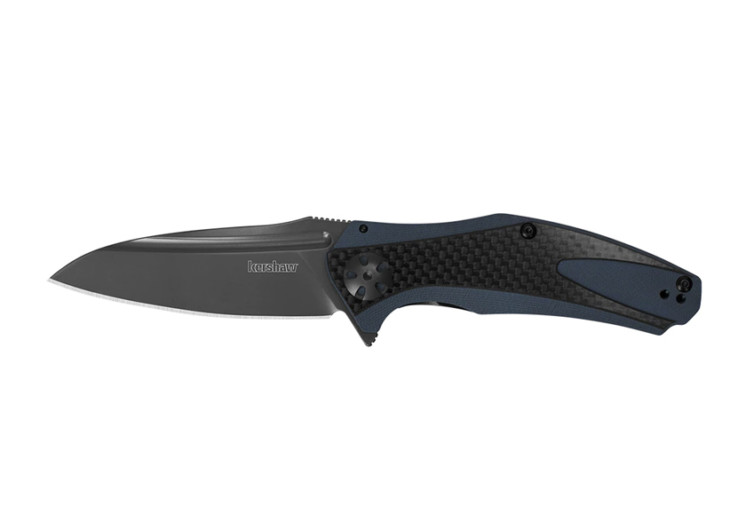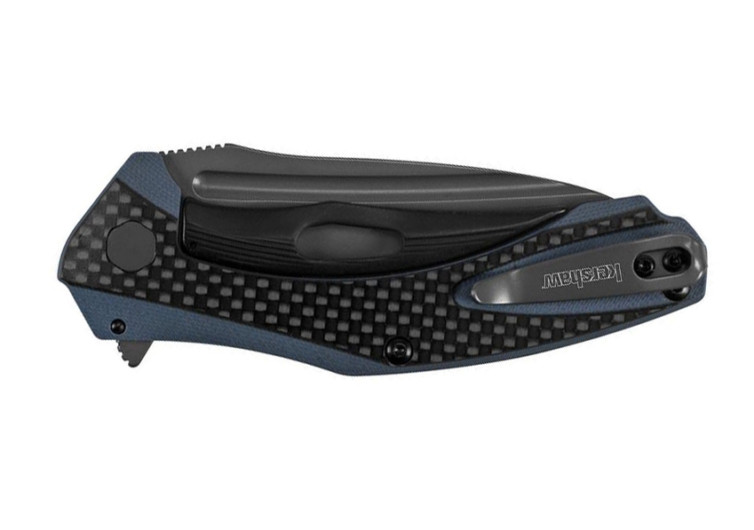 GearHungry may earn a small commission from affiliate links in this article.
Learn more
Kershaw Natrix
Fans of pocket folding knives will love Kershaw's Natrix. It's an uptown blade that features a stunning G10 handle complete with carbon fiber overlay that doesn't really scream for attention, but just enough to let you take a second look. It's a nifty blade that fits deep into your pocket while giving you optimum performance for the various tasks that you may have on hand.
Featuring an 8Cr13MoV blade that is coated with titanium carbo-nitride to give it amazing style and equally remarkable blade protection, the Natrix takes on many of the well-tested attributes of the Zero Tolerance, specifically the 0770. It comes with a drop-point blade which makes quick work of any piercing or stabbing duties while retaining the full sharpness of both the tip and the edge. It's a small blade with a big attitude that guarantees solid performance regardless of the task.
But if you're looking for an automatic blade-deployment system, you'd be disappointed. Instead, the Natrix comes with Kershaw's now-iconic mechanical flipper to easily get the blade out of its casing. Surprisingly, flipper-deployed blades from Kershaw are relatively easy. The main issue with mechanical flippers is that they may not have a mechanism to keep the blade in a fully deployed position. Good thing Kershaw also includes a sub-frame lock which effectively keeps the blade secure when fully deployed.
One interesting aspect of the Natrix is that it is fully reversible. One can easily change the side on which the Natrix is carried or even the position of the blade tip. This allows for greater versatility, making it ideal for sharing the tool with your left-handed partner when you're right-handed.
The Kershaw Natrix may be a manually-folding pocket knife, but you simply have to admire how it is crafted. It is a true beauty through and through.