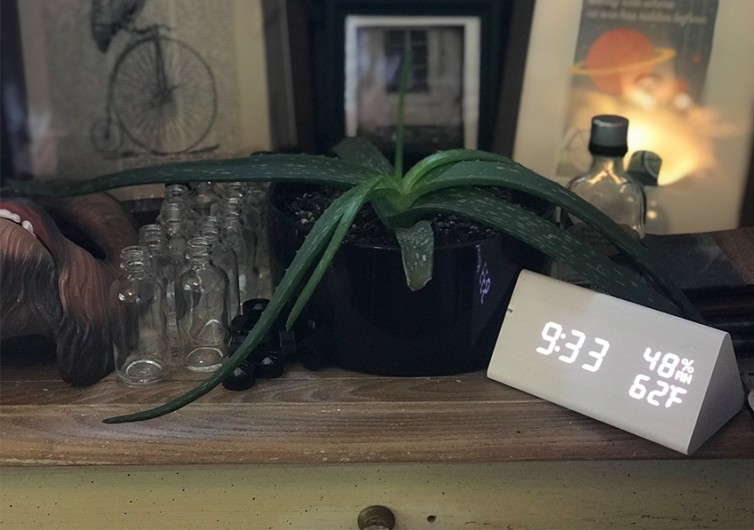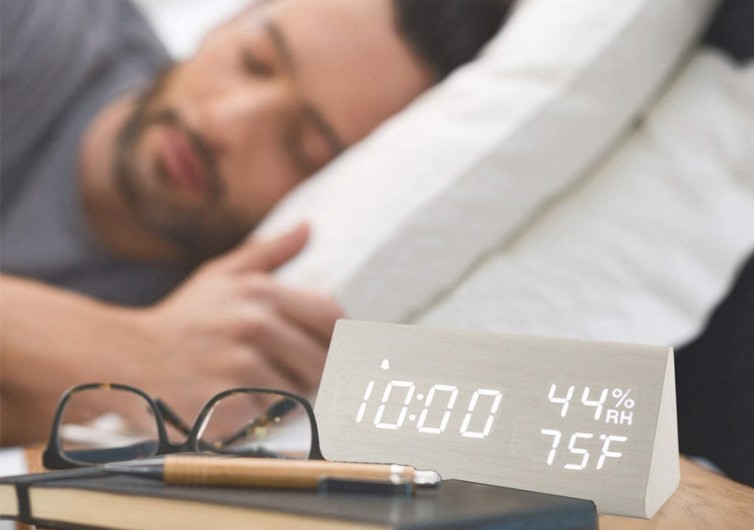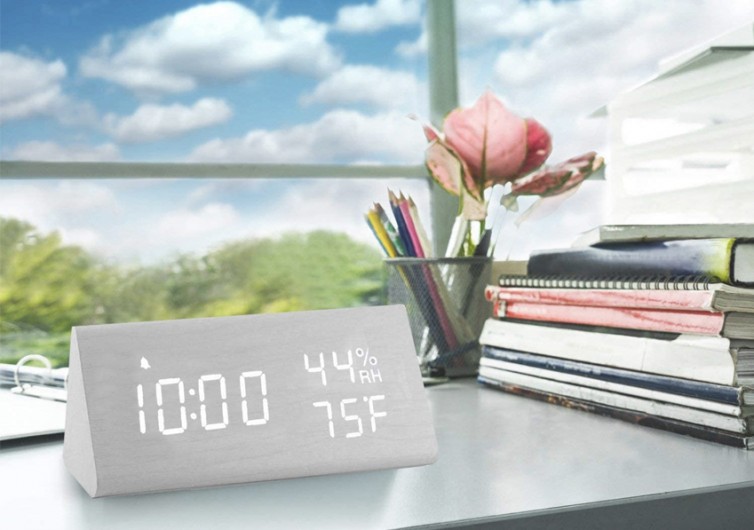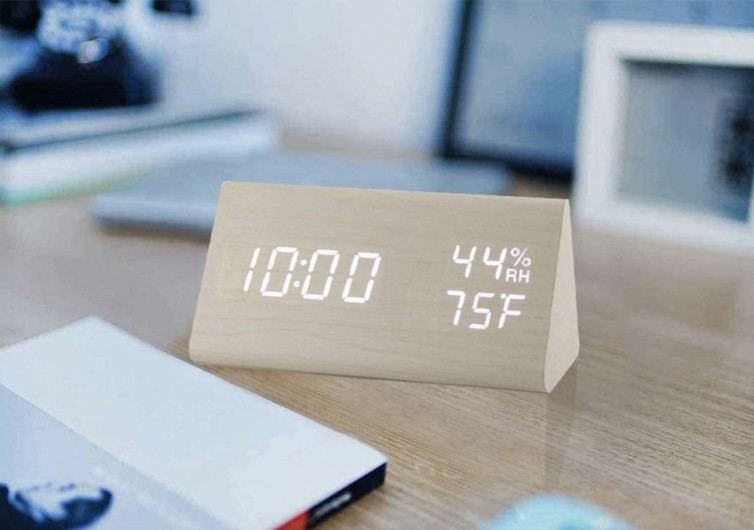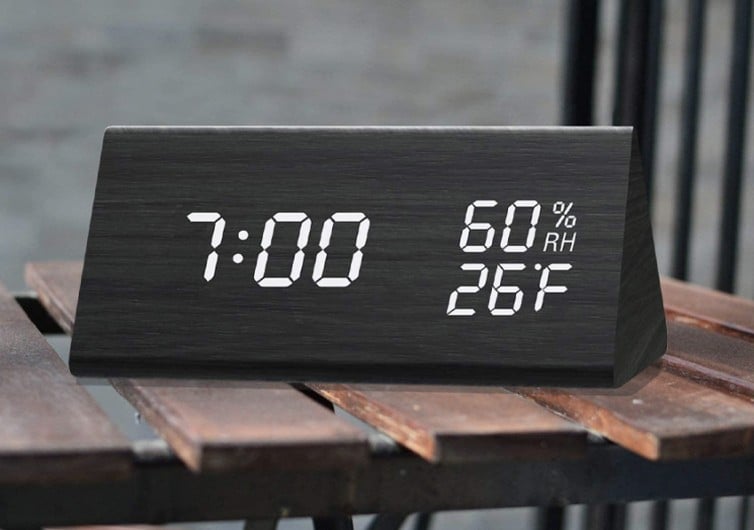 GearHungry may earn a small commission from affiliate links in this article.
Learn more
Face First: JALL Digital Wooden Alarm Clock Review
Desk clocks are not only functional and help us keep track of our often time-ruled lives. They can also uplift our décor, act as statement pieces or provide additional features to make our lives easier. I usually use my phone to check the time but have been interested in moving away from that habit. Checking the time quickly becomes "I'll just read this Instagram post, respond to this email, watch 19 TikToks, play a few games of Candy Crush, and read an NYT article!" Before I know it, I've spent 3 hours down the internet rabbit hole and still don't know what time it is. Enter the tried-and-true desk clock. The JALL Digital Wooden Alarm Clock hasn't necessarily kept me out of the rabbit hole, but at least I'm no longer getting stuck in it when all I want to do is check the time.
Let's talk about my new favorite clock.
Wooden Alarm Clock: Stylish, Functional, Highly Adjustable
When I first pulled this clock out of the box, it looked like a triangular wooden block — and that's it. You may not even know it was anything different if you didn't see the control panel on the back. Once plugged in, the "screen" lights up, and the user can set the time and date.
The display also includes temperature and humidity. To check the accuracy of these readings, I placed my hygrometer next to the JALL clock, and the readings were very close! While the JALL disagreed slightly with the hygrometer, it was never more than 2 degrees or 3 percentage points off.
I started using it in my office (also known as my dining room) and even with natural light beaming indirectly at it, I never had any problems with visibility.
Eventually, I moved the clock to my bedroom in a bid to keep myself from looking at my phone when in the middle of the night. I don't usually mind lights at night, but my partner is very light-sensitive. When he stayed over, it was easy to dim the light so he could sleep easier. In the morning, the turn of a dial brought the screen back to life so I could see the time again.
I'm a good tester for alarms because I'm highly resistant to them. I am one of those folks who have to set three to six alarms blaring 5 minutes apart to ensure I wake up. Before you ask, yes, my partner hates it, but I am who I am. As it turns out, the JALL's alarm works. The volume is loud and non-adjustable, which is good for me but debatable in merit for the rest of the world.
The Buy
With an MSRP of $20, the JALL Digital Wooden Alarm Clock is relatively affordable. With a slew of features, a stylish look, and elegant simplicity, I'd say it is well worth the investment. It's available in black, brown, or white. I reviewed the white option as it blended into my décor best.