GearHungry may earn a small commission from affiliate links in this article.
Learn more
Telling Time Like a Soldier
Most of us use the standard way to tell time, from North America to Beijing, it doesn't really matter where. When we go into military time, it's a complete shift from the norm. Let's start with the fundamentals of it: military time runs from 00:00 to 24:00, instead of having two 12:00 time shifts throughout the day.
One o'clock in the afternoon isn't 1:00; that's already happened in the day. It would be 1300 hours. You'll also notice that they don't use AM and PM. The proof is in the pudding, or more literally, in the numbers. It does leave the question hanging, though, "When is the day officially over?"
Well, the first minute in the day technically dawns on 00:00, which is the equivalent to 12:01 AM. Unless they're getting into specifics, military personnel don't verbally express the colon. In the field, you don't have time for specifics. You have to learn different interpretation tactics before you get sent-off, so a soldier would verbally say, "Thirteen-hundred hours." Now, that also means if it's only the military equivalent of seven o'clock in the morning, they're not going to say, "Seven-hundred hours," they're going to say, "Oh-Seven-Hundred hours," verbalizing the zero towards the beginning of the numeric version.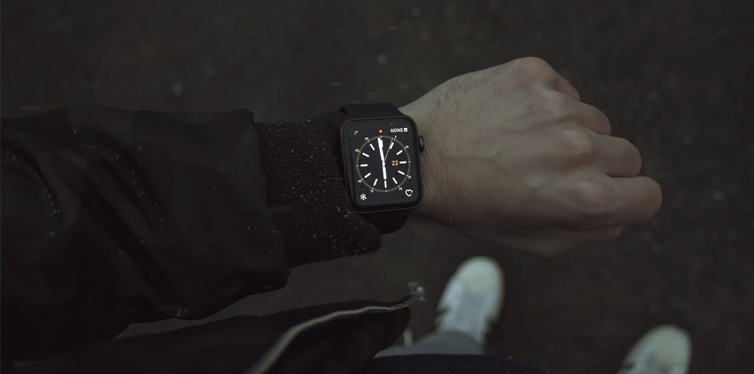 What Does "Zulu" Even Mean?
This question usually stems from movie-goers who watched a seriously epic military film that stayed true to form. Zulu is a suffix after a military time has been verbally stated, once again, quickly reverting back to training to save time in the field. There's probably going to be zero times you'll ever use this when it comes to training yourself to tell and/or speak military time, but it's still cool to know.
Zulu stands for Greenwich Mean Time, which is also the universal time zone that regulates the world's clocks. It leaves all the guessing out of time zones, especially if the person in question is speaking from a continent away. It's a foolproof way of saving, "This place, at this time," without anybody getting confused. You'll also hear this time referred to as GMT.
Train Yourself With This Chart
Broken down, very simply, these are the exact conversions from civilian time, into military time.
12:00 AM = 00:00 or Zero Hours
1:00 AM = 01:00 or Oh-One-Hundred Hours
2:00 AM = 02:00 or Oh-Two-Hundred Hours
3:00 AM = 03:00 or Oh-Three-Hundred Hours
4:00 AM = 04:00 or Oh-Four-Hundred Hours
5:00 AM = 05:00 or Oh-Five-Hundred Hours
6:00 AM = 06:00 or Oh-Six-Hundred Hours
7:00 AM = 07:00 or Oh-Seven-Hundred Hours
8:00 AM = 08:00 or Oh-Eight-Hundred Hours
9:00 AM = 09:00 or Oh-Nine-Hundred Hours
10:00 AM = 10:00 or Ten-Hundred Hours
11:00 AM = 11:00 or Eleven-Hundred Hours
12:00 PM = 12:00 or Twelve-Hundred Hours
1:00 PM = 13:00 or Thirteen-Hundred Hours
2:00 PM = 14:00 or Fourteen-Hundred Hours
3:00 PM = 15:00 or Fifteen-Hundred Hours
4:00 PM = 16:00 or Sixteen-Hundred Hours
5:00 PM = 17:00 or Seventeen-Hundred Hours
6:00 PM = 18:00 or Eighteen-Hundred Hours
7:00 PM = 19:00 or Nineteen-Hundred Hours
8:00 PM = 20:00 or Twenty-Hundred Hours
9:00 PM = 21:00 or Twenty-One Hundred Hours
10:00 PM = 22:00 or Twenty-Two Hundred Hours
11:00 PM = 23:00 or Twenty-Three Hundred Hours
11:59 PM = 23:59 and is one minute until zero hours
You'll notice that at ten o'clock in the morning, you drop the verbal zero. Since military time is all about being verbal, that simple falls-off when it's no longer needed. Feel free to bookmark this page as a quick cheat sheet to your military time chart, especially if you plan on testing yourself to get it down pat.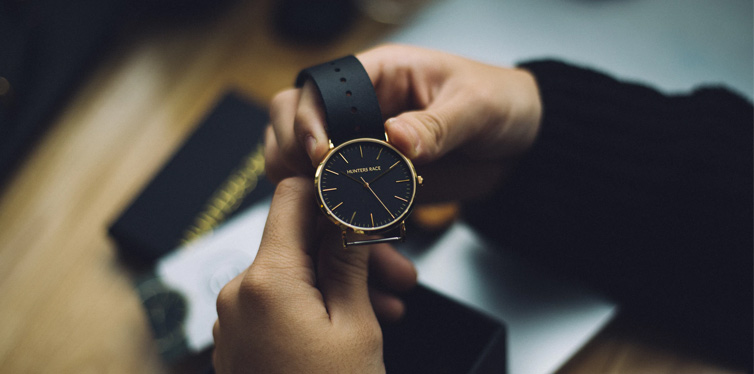 Train Yourself With Your Smartphone
If you remember school, learning to tell time from an analog clock kind of sucked. We all look at our smartphones to tell the time now, because nobody really wants to squint at an analog clock and spend time counting and remembering. With the military, the quite literally don't have the time to stare at an analog watch. That's why you'll see many military-grade watches only premier in digital display.
If you want to start training yourself to learn how to read military time, you're about to be shocked, but your smartphone clock (for both the lock screen and the push notification bar), is going to have a secret option in settings. You can switch it to military time, and essentially just suck it up and figure it out. We have a normal sense of time, a biological clock, if you will, that gives us a fairly good estimate of the time of day. While time is a construction of man, we've been using it for our entire lives to give structure to our lives. Look at the new military time on your clock, use your understanding of the time of day, and you'll have a better sense of reading it as time goes on, until you're completely comfortable with it.
It's All Muscle Memory
After reading through this, you've got the basic grasp of military time. Learning this is just a matter of repetition, but it doesn't take very long. There are other aspects that go into the military's language about time, but none that would have to concern you unless you're heading on a black ops mission for the United States government.