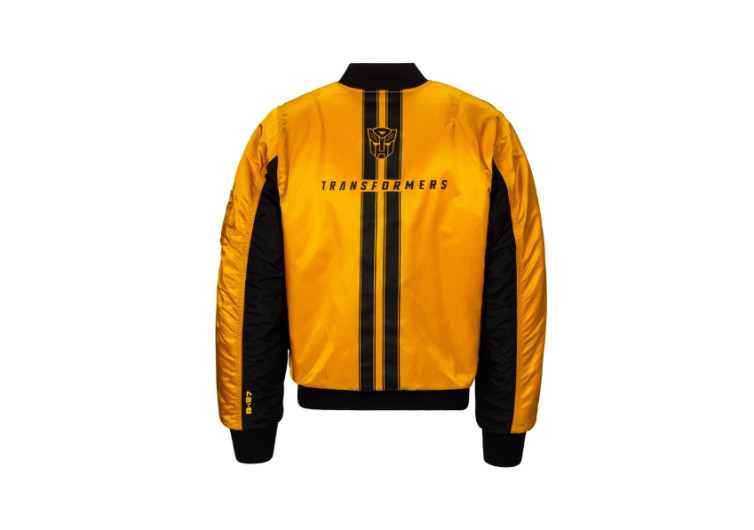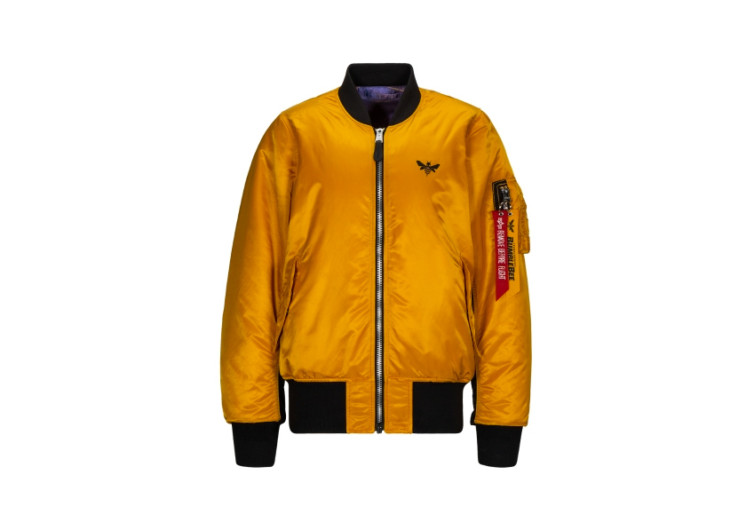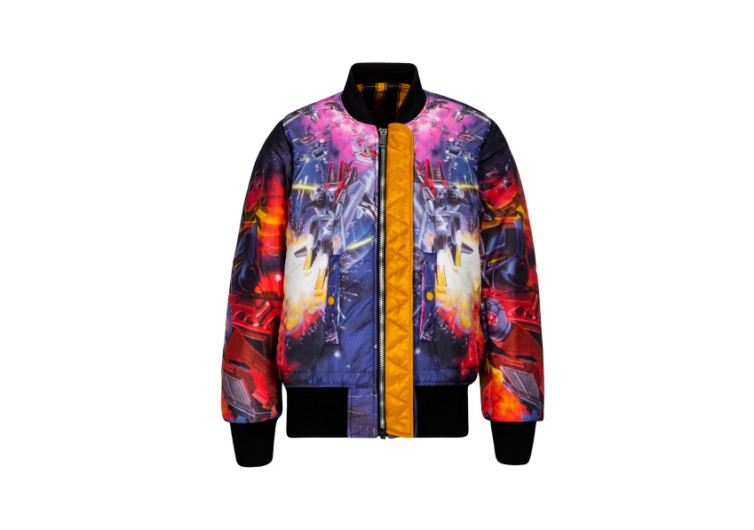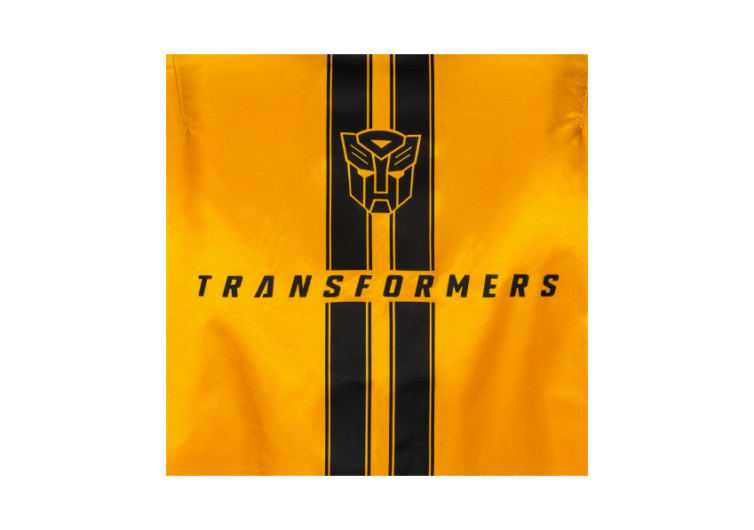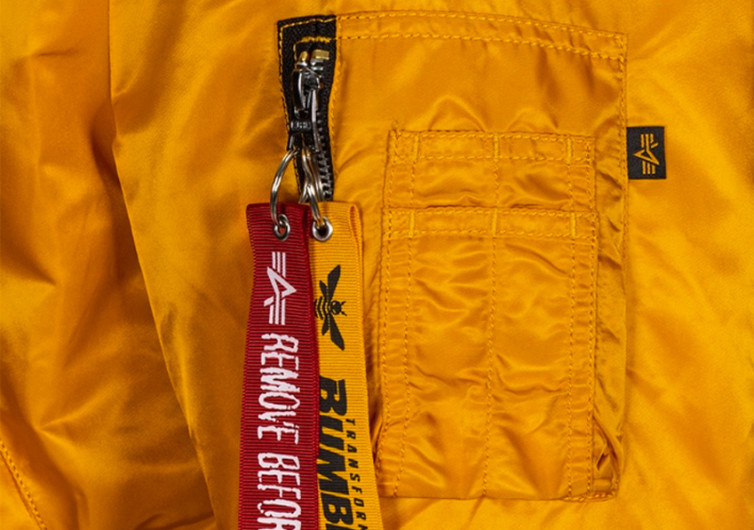 GearHungry may earn a small commission from affiliate links in this article.
Learn more
Hasbro X Alpha Transformers MA-1 Bomber
There's no other character from the Transformers Universe that has captivated the fascination of a world that grew on Cybertron cybernetic organisms than Bumblebee. Sure, there's Optimus Prime and Megatron, but there's something about 'Bee that makes it seem more 'human'. As such, when Hasbro collaborated with Alpha Industries to bring to the world the Hasbro X Alpha Transformers MA-1, the dreams of the Cybertron generation are now coming to fruition.
The MA-1 looks like any other ordinary bomber jacket. As a matter of fact, if one puts it in a row of other jackets, it might not even get picked because of its rather bland and unobtrusive design. However, fans of the Transformers franchise will instantly recognize the distinct golden yellow color of Bumblebee's Chevy Camaro complete with its dual racing stripes adorning the back of the MA-1.
Recommended for use in moderate weather only, the outer golden yellow shell of the MA-1 comes with 100% flight nylon to give it modest water-resistance. It's not a down jacket, so you'll not want to wear it if Mother Nature will be unleashing her watery fury. But it sure can protect you against drizzle. The inner lining is made of 100% nylon while forming the fill between these two layers is 100% polyester.
On the outer shell of the MA-1 is a bevy of flap pockets, a Bumblebee flag, and an MA-1 utility pocket right up to the sleeve. 'Bee's logo is emblazoned right on the chest while the word 'Transformers' is dutifully printed on the back. The waistband, cuffs, and collar of the MA-1 are ribbed with the cuffs being knit in Ottoman fashion.
Folks who grow tired of sporting Bumblebee's colors can always choose to reverse the MA-1. Doing so will reveal an entirely different artwork. If the outer shell is simple and unobtrusive, the reverse side is the exact opposite. This is understandable especially since one is looking at a very graphic artwork based on some scene in the comic book version of the Transformers. Not only is the reverse side loud and vibrant, but it's also a great way to rekindle fond memories of these shape-shifting robots.