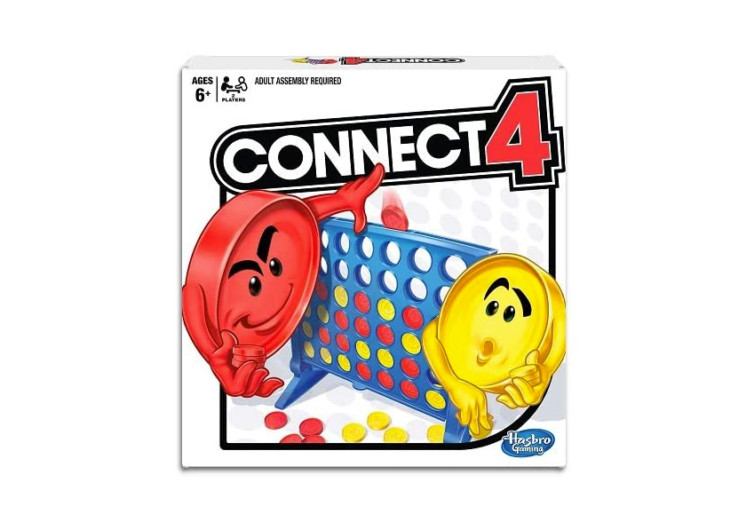 GearHungry may earn a small commission from affiliate links in this article.
Learn more
Hasbro Connect 4 Game
The Hasbro Connect 4 game is similar to that old standard Tic Tac Toe game. It features simple rules that kids can easily understand. Setting up the game was a piece of cake as well. Overall, this is a straightforward game ideal for parents who want to hone their kids' strategic and thinking capabilities.
The built of the grid's primary structure or body plus accompanying slider and legs is average but thus far, a snap to put together. To start the game, the blue plastic grid needs to be connected to the slider and legs of the primary body.
The set also comes with 21 disks each for colors yellow and red plus instructions on how to play the game. Players need to drop the checkers into any of the seven slots. Every slot of the grid contains six of the men's checkers. If a player acquires four checkers in a row, whether done vertically, diagonally, or horizontally, the player wins.
Care and maintenance for the game components are easy to do as well. Simply clean the parts with a moist rag or cloth or wash them with a mild detergent in warm water.
All in all, this is one of the best board games for children from ages 6 and up since it's simple to set up, has easy-to-understand instructions, and facilitates strategic thinking among kids. Kids can take their turns putting their checkers or try to think ahead of the other player. They will be able to ponder a variety of strategies in order to win the game. In addition, if you lost one of the disks or checkers, Hasbro sells them as well.
The Connect 4 is a great toy that enhances young minds, recommended not only for home recreation but as toys in daycare centers and classrooms as well. It is also a game that is enjoyable for children and their parents.