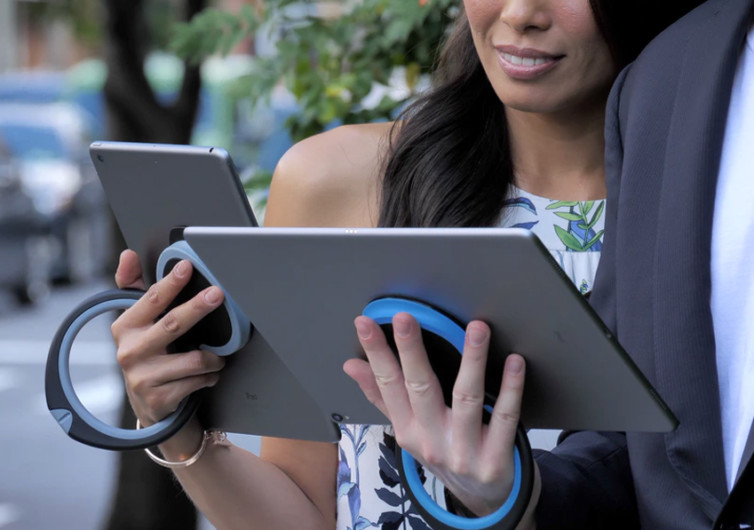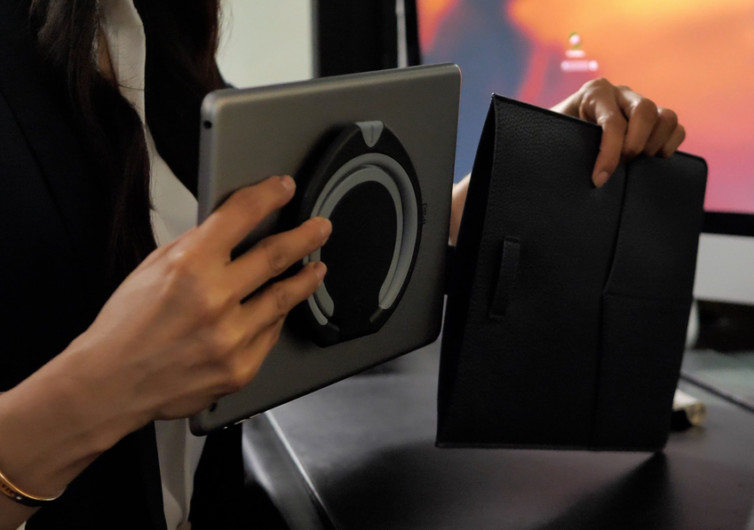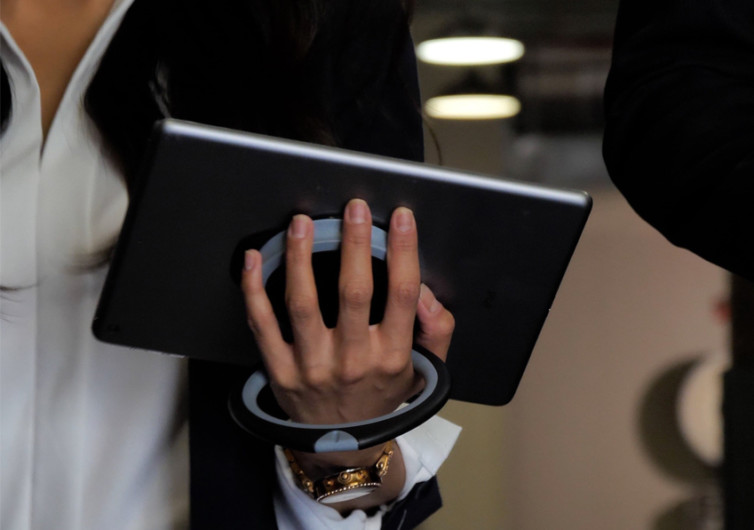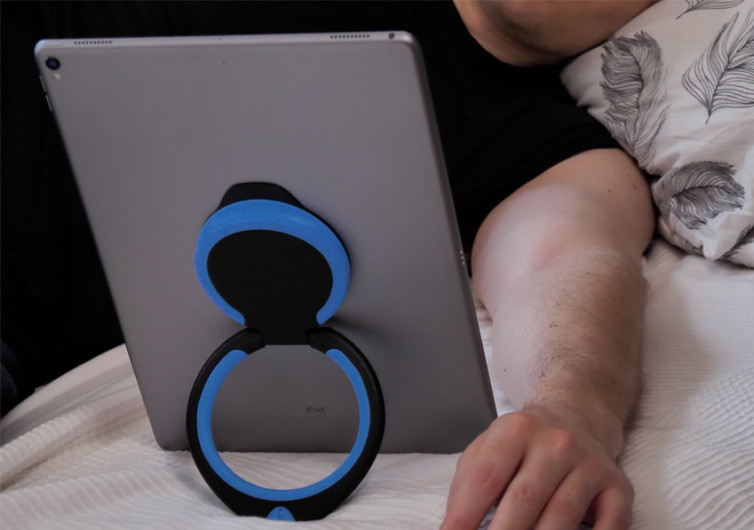 GearHungry may earn a small commission from affiliate links in this article.
Learn more
Handle Plus
Smartphones today come with a smorgasbord of accessories intended to improve handling and safety. That's why folks put finger ring holders onto the backs of their smartphones. But how come no one ever thinks the same of the tablet? Well someone has now. The Handle Plus is an oversized tablet ring holder that comes with a unique design and truly versatile functionality that can immediately transform the way you use your tablet.
The secret is in the powerful suction mechanism on the Handle Plus, eliminating the need for putting on a sticky adhesive patch onto the back of your device and ruin its aesthetics forever. The mechanism has been tested to provide a strong suction force that is equivalent to 22 lbs or 10 kilograms. The unique engineering will never put scruff marks or even adhesive residues on the back of your device, preserving its aesthetics for as long as possible.
There is another advantage to the suction mechanism of the Handle Plus. Since it works on the principle of vacuum force application, it can be easily used on other tablets. So if you have an iPad Mini and a Galaxy Tab or even a Kindle Fire, you can easily remove the Handle Plus from one of these tablets and put them on the other. The thing is that the device works on any tablet, giving it universal functionality.
But its true versatile nature can be found in the 360-degree rotating disc integrated into the suction base. This gives one the capability to pull out its extendable inner ring and turn the gadget into a venerable stand, carrier, handle, and even hanger. One can easily prop a tablet on a flat surface for better viewing. One can also slip a hand right through the ring while holding the tablet so you've got maximum security while on the go. It can also function as a hanger, fully capable of being latched onto a hook on the wall.
The Handle Plus is a nifty device that ensures the full versatility of any tablet in the market. It's simple enough that anyone can use it.