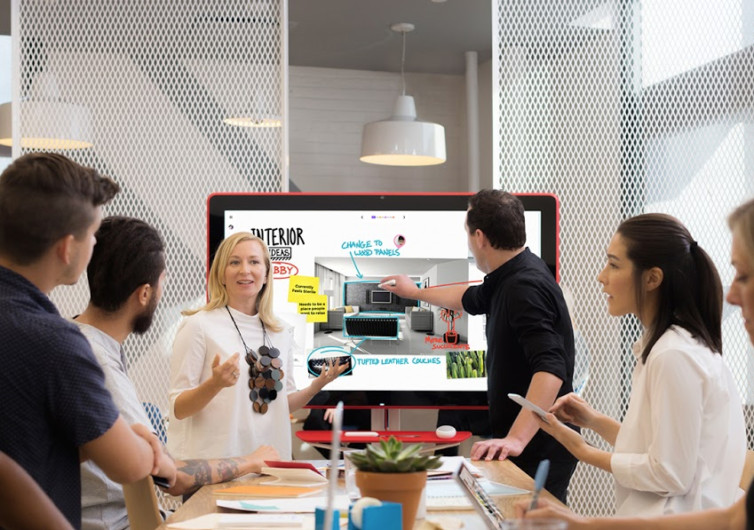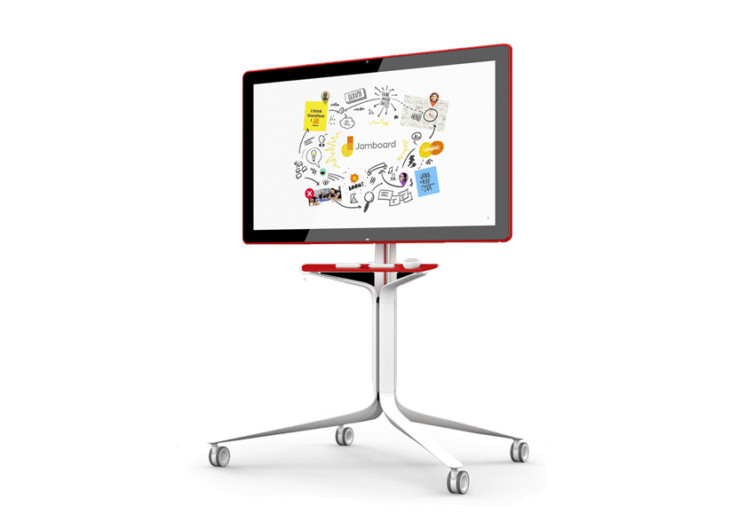 GearHungry may earn a small commission from affiliate links in this article.
Learn more
Google Jamboard
Bringing back the good, ol', happy days when everyone got so pumped up contributing wacky yet highly useful ideas in brainstorming sessions, the Jamboard is a part-whiteboard, part-touchscreen, but totally fun and innovative way to bring out the best in everyone.
Brainstorming has never been this fun. With Jamboard providing a nifty mechanism to really bring everything to the fore, a team's creativity can be easily harnessed. It's a whiteboard, no doubt about that. But the Jamboard is also a unique interface that utilizes modern internet and creative productive suites to provide teams, groups, organizations, and what have you everything they need to get everyone involved in a particular task.
The 55-inch Jamboard display comes with 4K resolution complete with its very own portable stand that has been purposely built to roll the Jamboard anywhere on the office floor. It has also ditched the multiple cables and complex wirings of other similar systems in favor of a single-cable setup. There's really no need to complicate things as Jamboard simply wants to simplify the way you go about your creative sessions and brainstorming activities.
With Google's G Suite providing the digital tools to make brainstorming a lot more fun, you've got easy access to millions of bright ideas, graphs, pictures, icons, images, and other elements that you can use in your sessions. Grab images on the fly. And if one member happens to be on the other side of the globe, he can easily join in using the Jamboard app on his mobile device. It's like having a classroom without the borders or walls of the school.
The G Suite Jamboard may look like an ordinary whiteboard, but it really is an ingenious piece of productivity tool that is sure to get everyone on their feet and let their ideas fly through its elegantly designed screen.
You May Also Like: 40 Electronic Gifts For Men Who Love Tech