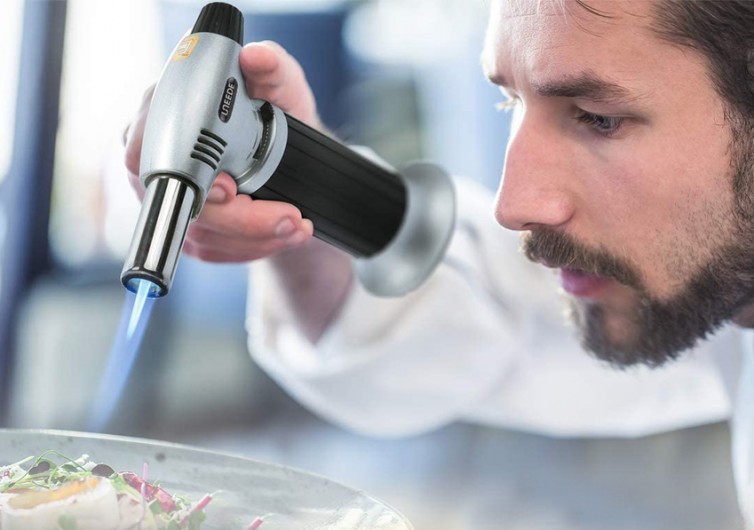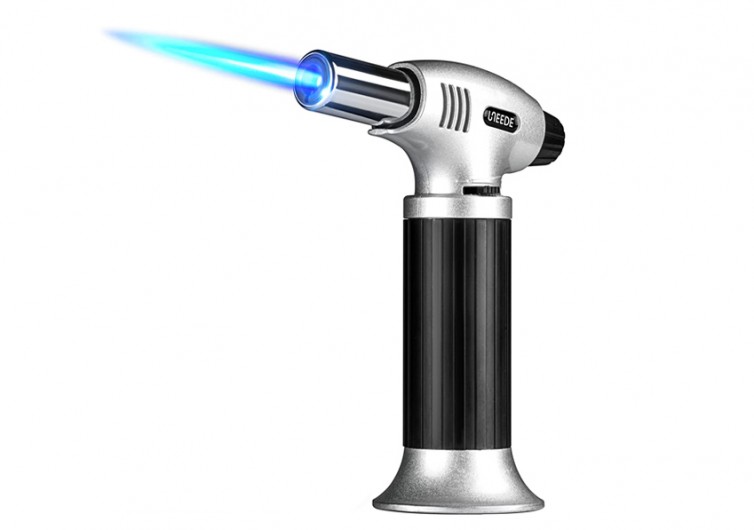 GearHungry may earn a small commission from affiliate links in this article.
Learn more
Upgrade Your Culinary Arsenal With The Gibot Kitchen Torch
Kitchen torches are best known for being an essential element of crème Brulee. Many folks fail to realize that there is a wide range of uses for these kitchen tools. You can sear meats, smoke peppers and other vegetables, crisp the top of a casserole or cheesy pasta dish or use them to light other things like a propane stove when a lighter isn't handy. One of my primary uses for kitchen torches isn't in the kitchen at all. I'm a painter who works predominantly with acrylic paints, and I do a lot of acrylic pouring. Butane torches are a great tool for removing air bubbles and creating cells in acrylic pour paintings, and therefore, I spend a lot of time with my torch over paintings.
Great Results, In and Out of the Kitchen
When I first got into acrylic pouring, I realized I needed to purchase a kitchen torch but also needed to stay on the cheap side so the Gibot Kitchen Torch became my first butane torch. Even at a budget price, it has offered durability and performance despite the fact that it barely looks like a torch now due to all the paint covering it. I've had this product for about a year and a half now, and its sole purpose has been lighting candles in my studio and as a painting tool.
Art is messy, and the single-handed operation allows me to use the torch while managing a canvas, mess or paint with the other hand. I can adjust the flame height by turning the knob on the back, which is important for me to adjust the intensity and avoid scorching and burning the paint, causing cracks. Refilling this product with butane is easy. I add the nozzle of a regular can of butane from the hardware store to the bottom valve on the device and press, and voila—we're done. I use this product many times a week and have not had any changes in performance or quality in the year and some change I've had it. The only time I see a change is when it is low on butane, and since it doesn't have a fuel gauge, that's usually my sign it's time for a refill. This product has been used and abused, and heavily so I might add, with minimal damage to show for it aside from a couple of scratches and a whole lot of paint splatter.
The Buy
If you need a simple kitchen torch without too many bells and whistles, the Gibot Culinary Torch is a great choice as it's durable and simple to use both in and out of the kitchen. It's a perfect budget option for the beginner painter or beginner chef. You can opt for fancier choices, but this one gets the job done quickly and easily. If you want to add this product to your kitchen tool or art supply stash, the going MSRP is $19.99, a true steal of a deal.