GearHungry may earn a small commission from affiliate links in this article.
Learn more
Get In Shape For Hiking
Hiking may seem like an easy activity but if you're used to the couch potato lifestyle, you could find it more challenging that you first imagined. And the more difficult the hike, the more working out it requires beforehand. If you're planning an outdoor adventure, it's advisable to start building up to that with a workout routine that focuses on your core and leg muscles. These three exercises aim to build up your leg strength to help you take on whatever terrain your next hike throws at you.
Lunges
Holding equal weights in each hand or ankles, step forward from a standing position until both legs are at a 90-degree angle. Push up, bringing your rear foot forward and then repeat on the other leg. Repeat in sets of 10 on each leg – as you get stronger, you can increase the repetitions and the weights to give yourself more of a challenge. This exercise targets the glutes and hamstrings, as well as the quadriceps in your thighs.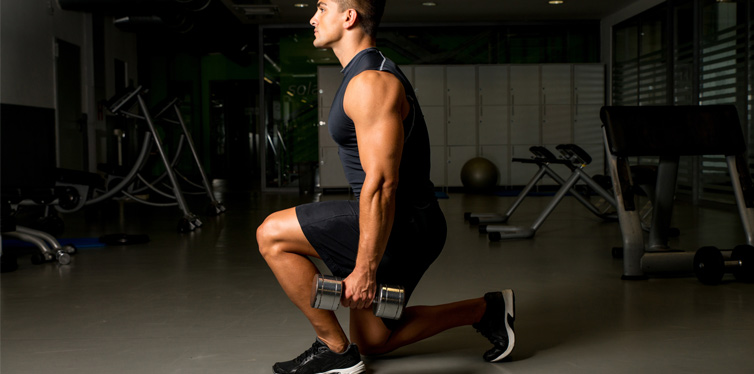 Band Walks
Tie a resistance band around your legs at the middle of your shin so that there's tension on the band when you stand with your legs hip-width apart. Stand up straight and pull in your core, put your hands on your hips and walk forward while maintaining the tension on the resistance band. This exercise not only builds your leg muscles and core strength, but it also improves your coordination as well. This can also be carried out on a slow-moving treadmill.
Poor Man's Leg Curls
Lay on your back on the floor and move your hips towards an elevated bench, placing your left foot on the bench. Lift your right leg up as far as you can and push down your left foot to the bench, tightening your glutes and hamstring muscles, and raise your hips off the ground. Do a set of ten of these, then repeat on the other leg. This exercise builds your core muscles and helps to develop better balance.
Want to amp it up even further? Throw in some weighted step-ups and squats into your workout to develop even stronger muscles and build better fitness. If your goal is to take on more intense, longer hikes then you also need to build up your stamina and endurance levels as well. To do this, add cardio into your routine or simply increase the length of your workouts. It's also beneficial to start adding a weighted bag to your workouts to simulate your hiking conditions, as you'll usually be carrying a backpack on your hikes.