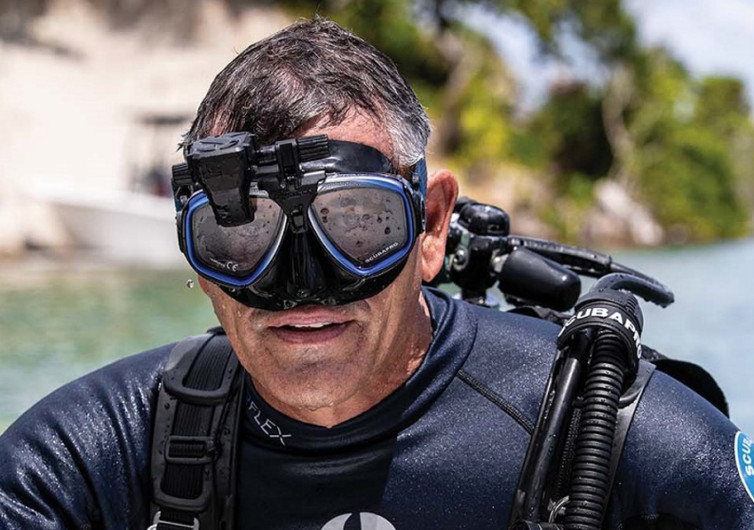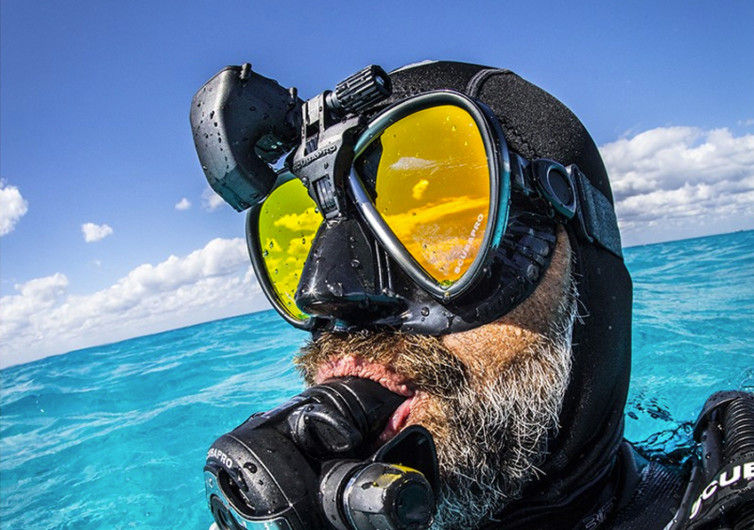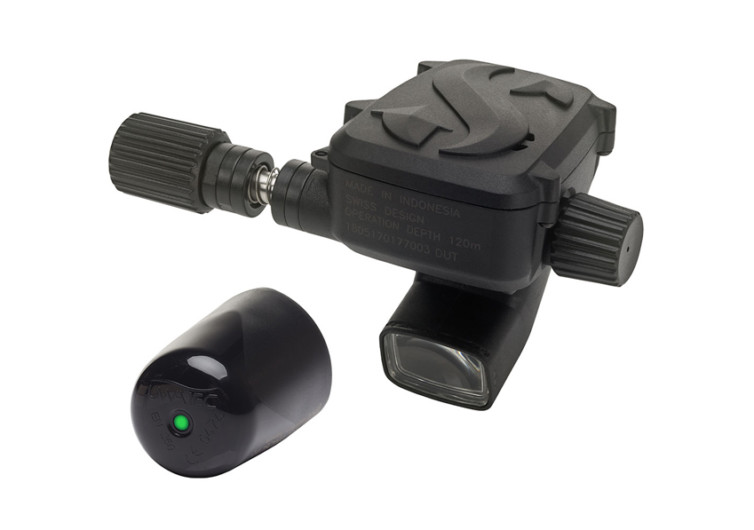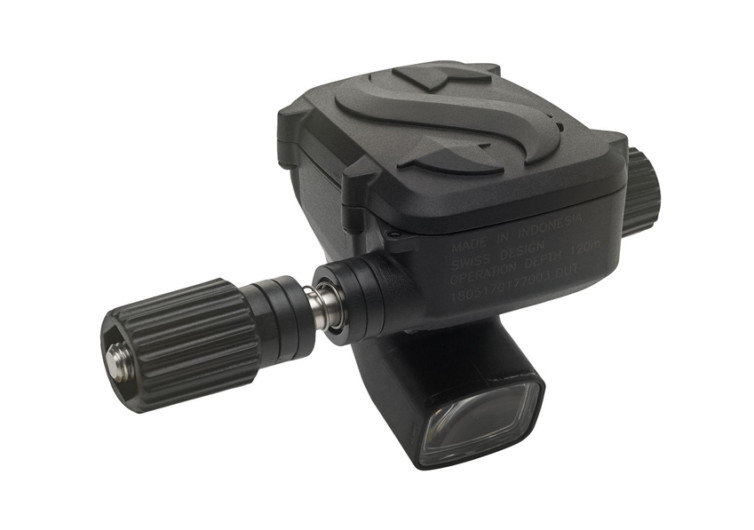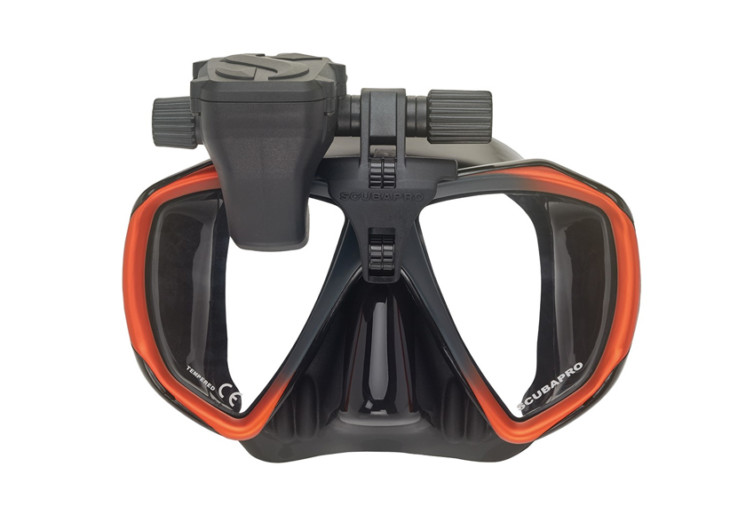 GearHungry may earn a small commission from affiliate links in this article.
Learn more
Galileo HUD Dive Computer
ScubaPro borrows one of the most useful technologies in highly advanced military forces to give divers the Galileo HUD Dive Computer. This is a hands-free device that gives divers critical information they need for a particular dive. It is very much similar to the combat information systems in modern infantrymen.
The mask-mounted gadget features an innovative computer that delivers critical dive information right in front of the eye. The problem with such systems is that the display can get too close to the eye. ScubaPro addressed this by incorporating precision-engineered Near-Eye Optics. While the physical distance of the HUD from the eye is only a few inches, the dive data comes in at a virtual distance of about 3 feet. This can help minimize eye strain. It also allows divers to retain heightened awareness of their surroundings.
The display comes in 96×64 pixel resolution. It is not HD quality, but it sure provides information in full color. This helps improve the readability of dive data regardless of ambient light conditions. Toggling through the different features is easy using the Galileo's single-knob user control.
The computer also features the high-tech Uwatec algorithm. It allows divers to select from 8 different types of gases, including the Trimix and Nitrox systems. There are also 2 set points designed for CCR diving. The Galileo also comes with customizable options such as profile-dependent intermediate stops and micro-bubble levels.
There are also two dive algorithms which empower divers to obtain maximum control of their underwater activities. It comes with 2GB of memory that's capable of storing up to 10,000 hours' worth of dive profiles. It can operate for 20 hours at depths of up to 394 feet.
The Galileo HUD Dive Computer lets you enjoy your underwater activities while staying abreast of critical dive information.