Best Snake Repellents In 2022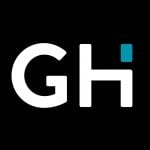 This product guide was written by GearHungry Staff
Last Updated
October 16, 2019
GearHungry Staff
GearHungry Staff posts are a compilation of work by various members of our editorial team. We update old articles regularly to provide you the most current information. You can learn more about our staff
here
.
GearHungry may earn a small commission from affiliate links in this article.
Learn more
Ever since we were double crossed by that slithery little jackass way back in the Garden of Eden which brought about Original Sin, it's safe to say snakes haven't had the best reputation, and can you blame us? The relationship has been repaired somewhat, and we'd say that humans mostly tolerate them, mainly because they can't use their wicked tongue to rat on us to the Divine anymore but that doesn't mean we want to hang out on them all the time, and that's where the best snake repellent comes in.
Just like Naga of ancient Buddhist and Hindu mythology, Cobra Commander of GI Joe fame, and even hypnotic and weirdly sultry (no? Just us, okay) Kaa that terrorized the little jungle boy Mowgli, snake deterrent solutions feel ingrained within us. Even if they aren't harmless, if we had to choose between a lawn full of snakes and a lawn completely snake free, we'd pick snake-free every time.
Indiana Jones lamented Why did it have to be snakes? Well, we're here today to prove that is doesn't, not all the time, anyway.
The Best Snake Repellent
Ortho Snake B Gon Granules (Snake Repellent)
Top choice for the best snake repellent is the Ortho Snake B Gon Granules which covers all potential snake issues you might encounter. It doesn't just drive them away like St Patrick rocking up to Ireland like a boss, but it also halts nesting an discourages foraging to make nosy intruders a thing of the past. While it drives snakes away, it's safe for you and your pets, while the rain resistant formula ensures longevity to minimize too-frequent reapplication.
It's ready to use as soon as it arrives, while the no stink formula means people won't avoid your house upon invitation. The spread style is easy to apply and allows you to measure out exactly how much you need for each problem area of your property. If you are also looking for a solution to help you get rid of insects, check out our guide to the best bug repellents.
Key Features:
Safe for people, pets, and plants
Prevents snakes from nesting and foraging
Long-lasting power that can stay effective for up to 30 days
Very easy to apply
Specification:
Brand

Ortho

Model

VB300516

Weight

4.94 Pounds
Ready to use
No stink formula
Easy application
2 pound size means you'll need to restock frequently
Dr. T's 4-Pound Nature Products Snake Repellent
An encounter with a rattlesnake is not as uncommon as some might think especially if you live around an overgrown garden with hedges and various corners where snakes can come to cool themselves. So, to prevent them, you can make use of the Dr. T's 4-Pound Nature Products Snake Repelling Granules which works to drive away both poisonous and non-poisonous belly crawlers. This EPA registered product works to temporarily disrupt the sensory reception of snakes which ultimately keeps them away from your property. Also, the absence of any harmful substance in its construction means that it carries out its job efficiently without harming the snake.
On top of that, this repellent is very easy to use and comes ready to use, so won't have to go through an elaborate preparation process. Additionally, the large 4lb bag it is supplied in is resealable and easy to store. Apart from that, it also covers a pretty large area and lasts for a significant amount of time. A single application could last you up to three months. But that's not all as this product has a 91% repellent rate for rattle and garter snakes and as long as it is used as directed, you will continue to achieve the best results. It should also be noted that this snake repellent is made with sulphur (28%), naphthalene (7%), and a couple of other ingredients that shouldn't be introduced into your home.
Key Features:
Large 4lb resealable bag
Easy to use and convenient to apply
Lasts for as long as three months with each application
Staves off poisonous and non-poisonous snakes
Specification:
Brand

Havahart

Model

DT364B

Weight

4.1 Pounds
Nature's Mace Snake Repellent 5lb Granular Shaker
Ease and convenience are two words you'll regularly hear with the Nature's Mace Snake Repellent 5lb Granular Shaker, which is not only made with the highest quality products but also offers one of the best snake repellent experiences you could hope for. The way, it works is really simple as it marries several complex components that function to irritate and confuse the snake's chemosensory systems. Therefore, this solution messes with the snake's vomeronasal organ or Jacobs gland, which, in turn, leads the creature to seek another place to relax and reside. That's not all as Nature's mace is backed by years of testing and research to ensure that only the best product is delivered to you.
Furthermore, the repellent is 100% biodegradable and safe for the environment. Therefore, using this product ensures that you have an effective tool to keep snakes off your property without the need to resort to harmful substances that could cause significant damage. In addition, it is a much more humane way to deal with snakes, as it only repels them instead of killing or suffocating. On top of that, it comes ready to use while retaining stronger active ingredients than most of the competition. Finally, if you're not satisfied, you're offered a money-back guarantee which ensures that your purchase is as risk-free as possible.
Key Features:
Devoid of harsh or harmful chemicals
Ensures that snakes avoid your land
Works in a humane way to repel snakes
Contains more active ingredients than most of the
Specification:
Brand

Nature's Mace

Model

SNKGN-60012M

Weight

2 Pounds
Safer Brand 5951 Shield Snake Repellent
As the name implies, Safer brand is a company that cares about your safety, and with over 30 years of experience, they are largely considered as one of the leading brands in the alternative lawn and garden industry. When formulating this snake repellent, they understood that snakes are naturally cautious creatures; therefore, it doesn't' take too much to discourage them from visiting an area. The Safer Brand 5951 Shield Snake Repellent achieves this in excellent fashion by blocking the Jacobsen organ. By doing this, the snake becomes disoriented and is unable to make sense of the chemical signal it's receiving. Hence, it will naturally flee in a bid to find a resting place that's a lot more conducive.
Apart from that, this snake repellent makes use of a natural formula that is devoid of harsh and potentially harmful chemicals. Therefore, the Safer brand snake repellent is safe to use around kids, pets, and plants. What's more, the solution gets to work the moment you shake it out. Applying the repellent is a stressless chore which you'll derive a lot of joy from. Simply apply in 8-inch bands around the area and watch as snakes flee from the environment and never come back.
Key Features:
Blocks the snake's Jacobsen organ and keeps it away
Made with a mixture of natural oils
Safe to use around pets, people, and plants
Convenient to use
Specification:
Brand

Safer Brand

Model

5951

Weight

4 Pounds
Victor VP362 Way Snake Repellent
One of the first things you'll notice about the Victor VP362 Way Snake Repelling Granules is its massive size. Contained in a 28lb bucket, this snake repellent is sure to last a significant amount of time. Apart from the size, the Victor repellent is highly effective and has been formulated ingredients that get snakes scurrying away from your property. The Victor repellent is crafted using a blend of sulfur and naphthalene, which together, work to mess with the sensory capabilities of a snake and thereby keep them away from your garden and farmland. Also, this snake repellent gets to work immediately, and it chases away snakes already on the property, whilst also preventing them from returning.
Not only that, but the solution is really easy to apply. Just slap on a pair of gloves and scatter the granules in simple bands to repel snakes. Most importantly, this repellent is EPA approved and if used as directed, is completely safe to use around animals, plants, and even humans. Lastly, it might also interest you to know that the Victor brand has been in existence since 1898 and has over 100 years of experience in the pest control industry. Therefore, the company has an unshakable reputation for quality and excellence, which it has used to good effect. They also offer a wide range of rodent-repelling products that you will find quite useful and handy.
Key Features:
Comes in a large container
EPA approved and repels snakes in a humane way
Over 100 years of quality and trust
Made with a blend of sulfur and naphthalene
Specification:
Brand

Victor

Model

VP362

Weight

30.9 Pounds
Exterminators Choice Snake Defense Natural Repellent
The next on our list is the Exterminators Choice Snake Defense Natural Repellent which utilizes all-natural ingredients for a friendly and cruelty-free solution to keeping the snakes at bay. Along with snakes, it's great for you and the environment, while the easy-to-apply spray style helps preserve volume so you don't overdo it. The bottle's design is also easy to hold, and it's secure enough that there's no chance of spills or leakage.
However, it's not as durable as other options, and you'll need to reapply following heavy rains, which considering how much snakes love to go hunting following a storm is not exactly what you want to hear.
Key Features:
Natural ingredients
Safe for people and environment
Easy-apply spray
Long lasting
Easy hold bottle
Specification:
Brand

Exterminators Choice

Model

SNAKE-32

Weight

2.2 Pounds
Smells good
Decent size
No spills or leaks
Needs reapplication following heavy rain
Bonide Products Ready to Spray Snake Repellent
If you're looking for a quick and easy anti-snake solution, the Bonide Products Ready to Spray Snake Stopper is a great value choice for easing the invasion and reclaiming your yard. At less than $30, it's our choice for the best value, and it does a decent job of driving snakes away without feeling you'll be left over with too much repellent. The spray is easy to use, and it covers large areas, while the all-natural ingredients prevent harm for other animals and plants.
It's rain resistant, however, it seems to struggle with keeping black snakes at bay, so you may need to invest in another brand to cover all bases. To keep mosquitos at bay while camping, be sure to check out our reviews of the best mosquito nets.
Key Features:
Easy application
Covers large areas
All natural ingredients
Repels through sensing organs
Biodegradable
Specification:
Brand

Bonide

Model

8752

Weight

2.25 Pounds
Safe for pets
Smells okay
Rain resistant
Not effective on black snakes
Liquid Fence Granular Snake Repellent
Fast to act and easy to spread, the Liquid Fence Granular Snake Repellent is a massively effective option, despite not being liquid at all. It's suitable for all weathers, although it may require a slight reapplication following really heavy rain, while also being safe for any curious critters who hop along.
With it, you can cover your house, yard, and perimeter to prevent unwanted visitors, and the capacity is large enough to ensure you cover 1000 square feet if applied evenly. It works for weeks at a time, giving you a great set-and-forget option, and it's suitable for a variety of snakes you may find in your area including both rattlers and garter snakes. 
Key Features:
Easy-to-spread granules
Fast acting
All-weather protection
Safe for mids and pets
1000 square feet coverage
Specification:
Brand

Liquid Fence

Model

HG-85010

Weight

2.34 Pounds
Works all around house, yard, and perimeter
Suitable for removing rattlesnakes and garter snakes, among others
Keeps snakes away for weeks at a time
Requires reapplication after heavy rainfall
Exterminators Choice Snake Defense One Gallon Spray Repellent
Our final pick in our search for the best snake repellent around is the massive Exterminators Choice Snake Defense One Gallon Spray Repellent. This is perfect for those dealing with snakes all day, every day, and boasts a reliable, easy-to-use spray function to ensure speedy, efficient results as soon as snake season begins. The all natural formula is safe for all, and it's great for protecting hard to reach areas around the house's perimeter.
There's a useful carry handle, and it doesn't stink like other repellents do. Unfortunately, you'll need to reapply a little more frequently, but with such a large bottle, you'll be glad to get as much use from it as possible.
Key Features:
Trap-free removal
Safe for people, plants, and pets
All natural formula
Suitable for use around house perimeter and yard
Easy spray design
Specification:
Brand

Exterminators Choice

Weight

8.55 Pounds
Large capacity
Simple carry handle
Acceptable scent
Needs reapplying more frequently than other options
Snake Repellent Buying Guide & FAQ
How We Chose Our Selection Of Snake Repellents
You may be able to tell we're not crazy about snakes, so this our selection process a little more challenging than usual. Thankfully, we have our tried and tested method to ensure our selection is our best one yet.
Brand - Your first reference for any product, picking top quality brands is crucial, and without this, we risk making our selections obsolete. Through our research, we discovered a range of excellent and reliable brands that we couldn't  help but include to ensure you find the perfect product for you.
Price - We're sure most of you will be willing to pay whatever the price for keeping snakes off your property. However, we know different readers have different needs, and many of you may not need a lifetime's supply of snake repellent. To ensure we don't price anyone out, we looked for a sensible selection of prices that work for areas with a little snake activity to a lot of snake activity.
Reviews - Finally, our favorite and most important resource. Reviews from those who have had the chance to use snake repellent for months and years now give us more information than we could know what to do with. They give us all the details we need regarding effectiveness, scent, and easy of use, and without them, we wouldn't be able to bring you the quality recommendations you deserve.
Features To Look For In Snake Repellents
While we're sure you're excited to get your hands on the finest of snake repellers, check out these essential key features to think about before buying.
Ingredients - Natural snake repellent is all the rage nowadays as it's a more reliable and cruelty-free way to prevent snakes invading your yard. These ingredients include oils and spices, and while they may give your yard a slightly unusual smell, they also cause no harm to snakes or anyone else who comes into contact with them.
Not all repellents contain 100% natural ingredients, so we'd still recommend caution when using them.
Usage - Different types of repellent offer different ways to use it, and it will depend on your situation and how to prefer to distribute the repellent. Take your pick from sprays, spreading granules, or sound and vibration types and decide which one is the best for you.
Those with pets, kids, or homegrown vegetables may want to minimize potential hazards, whereas those with smaller yards might not want to invest in sound repellents as they often cost more.
Reliability - There's no use in buying a repellent that isn't reliable, but you never know how reliable something is until you buy it. This gives you quite the conundrum, but there are ways around it. Check reviews discussing effectiveness and also discuss with friends and family who may have used repellent before. From their recommendations, you should get an idea of which repellents you can trust.
Quality - Along the same lines as reliability, quality is always something to think about, but it's such a broad term that it's often difficult to pin down and define. For us, a quality snake repellent does what it says on the tin (or bottle) while also not causing you, your kids, your pets, and your yard or property any harm. If you find the repellent has burned a conspicuous pattern into your grass, you should invest in a new product.
Types Of Snake Repellents
While it'd be great if all snake repellents worked on all snakes, that's just not how life works. With this is mind, you should know about the types of snake repellents available.
Chemicals  - Aside from snake traps, chemical repellents have been used for the longest time. These repellents come in both spray and granule styles and contain naphthalene and sulfur to disperse snakes elsewhere.
With a greater focus on dealing with snakes humanely and to stop causing them harm should they ingest the repellent, you'll also find variations of chemical repellents which use natural ingredients such as cinnamon, caster oil, and peppermint.
Sound - Yes, yes, we know. Snakes don't have ears so they won't hear sounds. We understand this, you're not smarter than us, just hear us out. The ultrasonic repellent works on vibrations, which snakes will feel, and to ensure potential legless intruders don't get used to the vibration pattern, it will vary between different operation lengths.
Sound-based types are useful as there's no risk of pets and kids accidentally eating them, and also not covering your yard in unsightly pellets.
Snake Repellent FAQ
Q: What is snake repellent?
A: As always (or at least most of the time) with this kind of thing, snake repellent is a granule, spray, or even noise which interferes with the snake's Jacobson's organ. This organ is what snakes (and other reptiles) rely on to find fresh air. By blocking the receptors, snake repellent - you guessed it - repels the snakes away from where you've spread the repellent and forces them to find somewhere more inviting.
Q: What is in it?
A: The ingredients of snake repellents varies between brands and types. But all repellents will contain a variation of:
Mothball flakes
Sulfur
Predator urine
Blend of natural ingredients
Ultrasonic sound
Of course, you won't find ultrasonic emitters in the granules. However, you may get a combination of flakes urine, and ultrasonic in snake repellent pegs or similar products. As we mentioned, the ingredients depend on the brand and type of repellent.
Also remember the effectiveness of these ingredients is disputed within the industry, so don't rely on them 100% just because the label tells you to; do some critical thinking, man.
Q: What are the risks of snake repellent?
A: While manufacturers do their best to make snake repellents are safe as they can, it isn't always possible to ensure 100% safety. If you're planning on using snake repellent, it's important to know the risks and potential dangers.
Accidental consumption of chemical repellents
Spreading on homegrown food
Bad smells
Pets and small children ingesting it through curiosity
In particular, naphthalene, an active ingredient in mothballs, may make you ill, and could have even worse effects on your children. If you're concerned about keeping everyone and everything as safe as possible, we advise you to avoid using products with such ingredients.
Q: Do snake repellents work?
A: Yes, but also no. high-quality products will keep snakes away, but as you've seen above, you cannot wholly rely on snake repellent to keep them at bay. Instead, you need to work on making your home as unappealing to snakes as you can. To do this, you can:
Keep the grass short
Avoid watering the lawn and plants
Move bird feeders
Relocate woodpiles
Seal cracks and crevices
Install fencing
Invest in a perch pole
Taking these steps to fully snake-proof your home will make the snake repellent much more effective. Results will vary depending on where you live, but all these measures combined should be enough to eliminate the presence of snakes, so you can enjoy your garden like you've always wanted to.
Sources:
Snake Repellent - Reviews, Ingredients - Snake Removal
Keeping Snakes Away: Advice from a Wildlife Biologist - Field Ecology
Does Snake Repellent Work - AA Animal Control
Sign Up Now
GET THE VERY BEST OF GEARHUNGRY STRAIGHT TO YOUR INBOX