Best Presentation Laser Pointers In 2022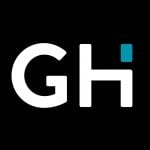 This product guide was written by GearHungry Staff
Last Updated
January 3, 2020
GearHungry Staff
GearHungry Staff posts are a compilation of work by various members of our editorial team. We update old articles regularly to provide you the most current information. You can learn more about our staff
here
.
GearHungry may earn a small commission from affiliate links in this article.
Learn more
A great presentation, whether informal or informal, hinges on certain important factors, key among which is the attention of your audience. To fully get the attention of an audience for any presentation you have planned, it is important to coordinate the information in such a manner that gives you enough flexibility and room to deliver it in a professional manner. One key tool you would need is a presentation laser pointer. Even though they have been around for quite a while, many people find it quite difficult to use laser pointers, partly due to inadequate information and complexity of some models. Thankfully, we have compiled a well-curated list of six of the best presentation laser pointers in the market today for an easier and more professional.
The Best Presentation Laser Pointer
DinoFire Wireless Presentation Laser Pointer




Give your presentations a wow effect with one of the best laser pointers with our top pick for this article – the DinoFire Wireless Presenter. Its popularity among professionals is second to none, with positive customer reviews and recommendations adding to its many accolades. It features really cool functions that will make even the toughest presentations run smoother. It is able to work within 98 feet, giving you the convenience of moving around easily whilst you present and its red light can be easily seen when pointed to several backgrounds.
And that's not all; the DinoFire also supports various operating systems including Windows (2003, XP, Vista, 7, 8, 10), Mac Os X and Linux and also works easily with PowerPoint, Excel, Word, Google Slides, ACD See, iWork and many more. It also features controls for page up and down, hyperlinks, switching windows, full screen, volume, among many others and comes with an in-built lithium battery that can be used for long after a full charge. Its slip-resistant build, as well as its lightweight features, makes it an ideal tool for your next presentation! For more useful products for your meetings, presentations or classes, check out our guide to the best projectors.
Key Features:
Multi-functional wireless presentation pointer compatible with most operating systems
Works within a range of 98 feet, giving you more room to engage your audience
Can be used with most Microsoft Office programs (Word, Excel, PowerPoint) as well as Google Slides, iWork and more
Compact and sleek design for easy use that has controls for volume, page up and down, window switching
Specification:
Brand

DinoFire

Model

FR02-01

Weight

0.32 ounces
Multifunctional and works with most operating systems
Fast, 2.4 GHz wireless pointing device for presentations
Lightweight and can be fastened easily in a pocket
All functions work well with PC but not iOS
The laser does not appear on some LED screens
Can be difficult for new users to get around all the button combinations
BEBONCOOL RF 2.4GHz Wireless Presentation Laser Pointer

Another great and highly functional option for your presentation is the Beboncool Wireless Presenter. It is also popular among professionals and has some useful, positive user reviews that make it a good fit for any presentation; be it educational, social or professional. Its fast 2.4GHz connectivity would ensure you get through your slides with ease, with its plug and play system also adding to the great features it boasts of. It also features buttons for sliding back and forth during the presentation and is compatible with a host of operating systems including Windows, Mac, and Linux.
For applications, it works seamlessly with the popular presentation applications like PowerPoint, Google Slides, iWork, Word and Excel. Able to connect within 39 feet, this wireless pointer is ideal for conference settings and formal meetings as it also features a compact and sturdy plastic build. If you are looking for a low-cost device for your presentations, this would be a great choice. Our guide to the best mini projectors features more excellent office or classroom tools like this, so check them out.
Key Features:
Easy to use, works great and is compatible with most operating systems
Supports Powerpoint, Google slides, Word, Excel, iWork
Works within a range of 39 feet, with a bright red light
Lightweight features and an ergonomic design
Specification:
Brand

BEBONCOOL

Model

D100

Weight

0.96 ounces
Easy set up (plug and play)
Long-lasting battery
Simple controls for quick use
At 39 feet it can be limiting for presentations that require more room
Not as durable as similar products
A few reported cases of glitches after continuous use
BEBONCOOL Wireless Remote Presentation Laser Pointer

Meet another cool and hassle-free wireless presenter for easy use: The Beboncool Wireless Presenter Remote. This product features great functionalities that make it ideal as a low cost, simple tool to aid your presentations. It connects wirelessly within a 39-foot range and is well-suited for operating systems like Windows and iOS. It can also be used for presentations in Microsoft Word, Powerpoint, Excel, Google Slides and many more. Its ergonomic and stylish design is a feature you would love, as it fits easily into the palm when in use. In addition, the control system features buttons for sliding up and down and for launching slide. All in all, this is a great product that also comes with rechargeable batteries that can work for days after fully charged.
Key Features:
39-foot wireless presentation range
Plug and play system for easy use
Works with popular OS's and presentation software
Features a stylish design for fitting easily into the palm
Specification:
Brand

BEBONCOOL

Model

DA40068

Weight

0.64 ounces
Long-lasting battery for continuous use
Works great with Windows, Mac Os, and Linux
39 Feet wireless range for standard presentations
Not as strong and durable as other similar products
Reported cases of breaking down easily
May not work within higher ranges



This wireless presenter from Ealnk is quite popular and has some great customer reviews on popular shopping sites nationwide. It is a highly functional remote presenter and comes at a good price too. Like similar products, the Ealnk Wireless Pointer features a plug and play mechanism, and can be used within 39 feet of the connected device. This gadget also works easily with Windows and Mac systems, as well as Linux. Its red light is bright and visible on most backgrounds and is a pretty lightweight device to carry around easily.
Key Features:
Functional control system for switching to and from slides
Easy to set up and use, works seamlessly with most computer systems and presentation applications
Lightweight design for easy carrying
Long-lasting battery for continuous use
Specification:
Brand

EALNK

Model

8541661108

Weight

1.76 ounces
Works well with PowerPoint, Word, Excel, and iWork
Great product at a good price
Not difficult to use
39 feet may not be enough for larger hall presentations
DinoFire Wireless Presenter Finger Ring Clicker

Your presentations would now be a lot easier and flexible with this really cool DinoFire Wireless Presenter Finger Ring Clicker. Unlike other traditional wireless presenters, this one can be fitted on the finger, giving the presenter the freedom to add relevant explanations without having to frequently put down the device. This high powered laser takes presentations and illustrations a notch higher with great functions and controls that back its innovative design. It features buttons for flipping to and from slides quite easily and connects to the source device from up to 50 feet. It also works easily with Windows, Linux, and Mac Os and for presentation applications, it can be used with PowerPoint, Word, Excel, Google Sheets, etc. It also features a chargeable battery that can stay in use for long after it is charged.
Key Features:
Adjustable finger ring for easy presentation
Long-lasting battery for prolonged use
Works with most OS's and applications for presentation
Connects within a range up to 50 feet
Specification:
Brand

DinoFire

Model

8541730976

Weight

4.8 ounces
Innovative finger ring pointer
Lightweight and comes in handy
Ideal for different kinds of presentations
Needs getting used to
Reported cases of shorter-range connectivity
Basic functions compared to similar products
VicTsing Wireless Presenter Remote Laser Pointer

If you're looking for a tool that will make your presentations seamless, the VicTsing Wireless Presenter Remote Laser Pointer should top your list. It has a thin design that fits easily into your hand and is easy to carry around with you. Just place the USB receiver into your laptop and this laser pointer can be used to take control of your presentation. It can change slides (forwards and backwards), toggle full screen, and make the screen go to black. On top of that, it has a powerful laser that can be seen from 328 feet away and is designed to show up clearly on a screen or presentation background. If you've got a big presentation coming up, this is the tool you need. And afterwards, it makes a great toy to play with your cats. 
Key Features:
328ft wireless range 
Controls the presentation 
Powerful laser 
Requires AAA battery
Specification:
Brand

VicTsing

Model

BE0516

Weight

0.635 ounces
Powerful laser pointer 
Easy to control presentation
Wide compatibility 
Presentation Laser Pointer Buying Guide
How We Chose Our Selection Of Presentation Laser Pointer
Reviews - Recommending a list of best products for any customer is a tough task that takes rigorous research and product tests. Our team does more than that in settling on the best for our readers. We cull our best laser pointer list from random reviews on top shopping sites worldwide. Our reviews are judged using procedures that ensure our final choices are what our reviewer truly say they are.
Price - Price is also a key determinant in finalizing our top picks for laser pens. With many similar products offering a range of features and functions for the average buyer, we consider products that function well yet cost relatively less. Our list of best laser presenters is among the most affordable you may find out there.

Features To Look For In Presentation Laser Pointer
Connectivity - When looking to select a good laser presenter to buy, you should pay attention to how well the device connects, taking into consideration the range for connectivity as well as compatibility with popular systems. Most laser presenters can easily connect with PCs, Macs or Android devices, and it's important to get one that can connect to most, as it gives you versatility.
Laser Strength - Another key factor to look out for is the laser strength. Generally, most laser pointers have strong laser lights for pointing and work really well. Some devices, however, have weaker lasers when the user moves away from the connected device. For smaller presentations within shorter distances, you may want to select a product that has a weaker laser strength.
Laser Color - Different types of laser pointers come with different laser colors. There are red, green, blue and yellow yellow-coloredpointers, and it will be worth your while to decide on which color best suits you and can capture your audience's attention whilst you present. There is a direct connection between a laser color and its wavelength. Another factor to consider is whether the color of the laser may not conflict with the color of the room you intend to use it for.
Battery - Whilst most laser pointers come with chargeable batteries for extended use, it is important to select those that can last after fully charged. Some powerful laser pointers, when fully charged can last for days without running down. You may want to look at some of the products we have recommended as most of them have similar battery systems and require just one hour of charging.
Range - The range of a laser pen is key for any intended use. After all, the whole idea of having a wireless laser presenter tool is just so you can still work with it from a distance. Some laser presenters are able to remain connected within shorter distances, with some ranging between 39 and 50 feet for smaller room presentations and up to over 300 feet for larger halls and rooms. Depending on the intended use, you need to consider the range that suits you best in order to make a purchasing decision.
Use - Of course, you want to use a wireless laser presenter device for wireless presentations, but with innovation today, some models are able to do more than the basic slide changing, with some laser presenters having click functions as well as volume adjustment functions for presentations. Whatever your intended use, most products out there, like the ones we have listed have functions that would make it use easy for you and your audience.
Sign Up Now
GET THE VERY BEST OF GEARHUNGRY STRAIGHT TO YOUR INBOX