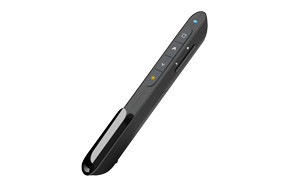 DinoFire Wireless Presentation Laser Pointer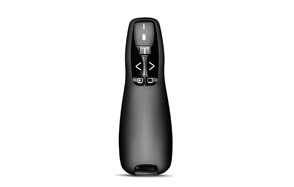 Ealnk Wireless Pointer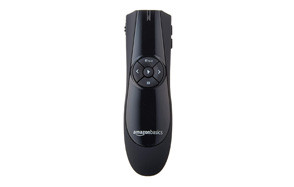 AmazonBasics Wireless Presenter Remote Pointer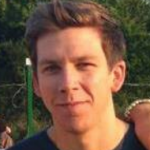 A great presentation, whether informal or informal, hinges on certain important factors, key among which is the attention of your audience. To fully get the attention of an audience for any presentation you have planned, it is important to coordinate the information in such a manner that gives you enough flexibility and room to deliver it in a professional manner. One key tool you would need is a presentation laser pointer. Even though they have been around for quite a while, many people find it quite difficult to use laser pointers, partly due to inadequate information and complexity of some models. Thankfully, we have compiled a well-curated list of six of the best presentation laser pointers in the market today for an easier and more professional.
The Best Presentation Laser Pointer
Presentation Laser Pointer Buying Guide
How We Chose Our Selection Of Presentation Laser Pointer
Reviews - Recommending a list of best products for any customer is a tough task that takes rigorous research and product tests. Our team does more than that in settling on the best for our readers. We cull our best laser pointer list from random reviews on top shopping sites worldwide. Our reviews are judged using procedures that ensure our final choices are what our reviewer truly say they are.
Price - Price is also a key determinant in finalizing our top picks for laser pens. With many similar products offering a range of features and functions for the average buyer, we consider products that function well yet cost relatively less. Our list of best laser presenters is among the most affordable you may find out there.

Features To Look For In Presentation Laser Pointer
Connectivity - When looking to select a good laser presenter to buy, you should pay attention to how well the device connects, taking into consideration the range for connectivity as well as compatibility with popular systems. Most laser presenters can easily connect with PCs, Macs or Android devices, and it's important to get one that can connect to most, as it gives you versatility.
Laser Strength - Another key factor to look out for is the laser strength. Generally, most laser pointers have strong laser lights for pointing and work really well. Some devices, however, have weaker lasers when the user moves away from the connected device. For smaller presentations within shorter distances, you may want to select a product that has a weaker laser strength.
Laser Color - Different types of laser pointers come with different laser colors. There are red, green, blue and yellow yellow-coloredpointers, and it will be worth your while to decide on which color best suits you and can capture your audience's attention whilst you present. There is a direct connection between a laser color and its wavelength. Another factor to consider is whether the color of the laser may not conflict with the color of the room you intend to use it for.
Battery - Whilst most laser pointers come with chargeable batteries for extended use, it is important to select those that can last after fully charged. Some powerful laser pointers, when fully charged can last for days without running down. You may want to look at some of the products we have recommended as most of them have similar battery systems and require just one hour of charging.
Range - The range of a laser pen is key for any intended use. After all, the whole idea of having a wireless laser presenter tool is just so you can still work with it from a distance. Some laser presenters are able to remain connected within shorter distances, with some ranging between 39 and 50 feet for smaller room presentations and up to over 300 feet for larger halls and rooms. Depending on the intended use, you need to consider the range that suits you best in order to make a purchasing decision.
Use - Of course, you want to use a wireless laser presenter device for wireless presentations, but with innovation today, some models are able to do more than the basic slide changing, with some laser presenters having click functions as well as volume adjustment functions for presentations. Whatever your intended use, most products out there, like the ones we have listed have functions that would make it use easy for you and your audience.