Best Grappling Hooks In 2022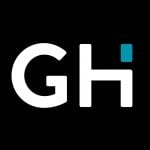 This product guide was written by GearHungry Staff
Last Updated
July 9, 2019
GearHungry Staff
GearHungry Staff posts are a compilation of work by various members of our editorial team. We update old articles regularly to provide you the most current information. You can learn more about our staff
here
.
GearHungry may earn a small commission from affiliate links in this article.
Learn more
Adventures are a way of life, as they enable us to discover new territories, test and surpass our limits and create memories that last us a lifetime. For those who love to go rock mountain climbing, boat riding, camping, and tree climbing, a great tool to keep as part of your survival kit is a grappling hook. This ingenious tool features multiple hooks known as claws and flukes and as an incredibly versatile and multi-use equipment, it can be used to grab onto various surfaces and can also be hung to several different objects. If you are in the market for the best grappling hooks, the list below will come in handy. For more detailed information, we discuss the most exceptional features and unique specifications of each product that will give you more than enough reason to make a purchase.
The Best Grappling Hook
The Ruipoo Grappling Hook is the survival tool you didn't know you needed. When you have a conversation about survival essentials, the grappling hook rarely comes up. Most people think of it as something that belongs in action movies and an ice climber's toolkit but it can be used in a number of different ways. This super-strong grappling hook is made from premium stainless steel (SUS304) and has carbon steel claws (ASTM 1050). This design gives it a maximum load-bearing weight of up to 1,102 pounds. 
Because it's so strong, you can use the hook for a multitude of applications. You could use it as a makeshift car tow, an anchor for a boat, an extra-strong attachment point for a tent, and much more. Of course, it's primarily designed for climbing and can be used to climb trees, rocks, and ice. You just need to buy some extra-strong rope and you're good to go. If you're venturing out into the wilderness, we strongly recommend adding a Ruipoo Grappling Hook to your pack. 
Key Features:
Made from stainless steel (SUS304)
Carbon steel claws (ASTM 1050)
Maximum weight – 1,102 pounds 
Four 0.23-inch spikes
No rope included 
Specification:
Brand

Ruipoo

Weight

2.05 Pounds
Titaner GR5 Mini Grappling Hook
Our final grappling hook model and yet one of the consumer's favorite is the Titaner GR5 Mini Grappling Hook. Don't be deceived by the mini in its name; it works just as efficiently as a regular-sized hook, and it has many positive reviews online as proof. This multifunctional survival hook is a must-have piece of your survival gear. It is highly resistant to water and also boasts of leak-proof and liquid proof features which further enhance its durability. It is manufactured with care and precision from titanium, heavy-duty material with high resistance to rust and regular impact. Making use of this device is easy and doesn't require any form of extra skill. It can be a great conversation starter, for those who aren't ardent fans of the outdoors and can work wonders for your fishing sessions when included in your fish tackle box.
The Titaner hook has extra sharp claws that grasp onto items quickly and steadily. These claws are stores in an included container which is waterproof and is versatile in use, as it can accommodate your valuables and handy items ranging from cash to pills and keys. It doesn't matter the kind of outdoor activity you're hoping to undertake, be it hiking, hunting, mountaineering or fishing, we can guarantee that the best grappling hook will do an excellent job as a wedge or hook. It requires no assembly and comes at a budget-friendly rate, which makes it a favorite among consumers all across the world. Grappling hooks are amazing survival tools; thus, having the best versions which feature premium materials and robust construction guarantees your safety and how much of the outdoor you can enjoy.
Key Features:
Multifunctional
Outdoor survival kit
Waterproof
Storage for pills and other small values
Specification:
Brand

Titaner

Weight

2.4 Ounces
Hanwuo Claw Grappling Hook
Countless brands are manufacturing grappling hooks in recent time, but none can compare to our next brand. Grappling hooks by design take care of a lot of issues and also help us make our exploration antics to higher levels. They are used as multifunctional tools for a wide range of outdoor activities such as gaining traction on icy surfaces, yanking down tree limbs, hauling items out of a body of water or anchoring your fishing kayak. For all these activities and many more, the grappling hook becomes you're a necessary handy tool. Our next grappling hook is an impressive model created and distributed by one of the trusted brands in the market, Hanwuo. They are a company that believes in excellence in both function and design; thus, they don't compromise on any of these while creating their masterpieces.
We introduce you to the Hanwuo Outdoor Grappling Hook. Referred to by many as flying tigers, climbing claws, and climbing hooks, this model is one of the best found today. It is put together by a group of experts and professionals who understand the strength of materials and how such forces determine the functionality of the unit. They have built this grappling hook from premium stainless steel, also known as spring steel and this material is passed through the cast molding construction process to create a hook which is highly resistant to impact, rust and damage. The construction process it has to endure includes high temperatures, and claw oil quenching done to increase its wear resistance and also make it more suitable for the environment.
The Hanwuo grappling hook features a bold ring design which makes it ideal for all types of safety climbing ropes for all your adventures. The hook ring it comes with is forged using proportionate and premium materials with an innovative technology which makes it both rigid and flexible. We recommend this hook for those involved with outdoor mountaineering, disaster relief activities, and other outdoor survival activities. If you're not a significant fan of the outdoors, you can get this Hanwuo model as a survival gift for friends who love the outdoor life and those seeking to challenge new heights.
Key Features:
304 stainless steel
Perfect gift
Suitable for high strength environment
Bold ring design
Specification:
Brand

Hanwuo

Weight

1.2 Pounds
TEC Accessories RETREEV Mini Grappling Hook Retrieval Tool

Grappling hooks exist in a wide variety of designs and sizes, with each one made to fulfill a different need. The various applications encourage all brands to step up to the task and create several options of hooks that will entice their loyal customers and also invite new and potential buyers into investing in their brand. All across the world, one brand stays true to the quality and affordability of their products, no matter how sophisticated the technology they include is. We can guarantee that once you choose this grappling hook model, every outdoor application you wish to use it for will be smooth and more enjoyable. Do away with stress while on an adventure by getting the TEC accessories Retreev Mini Grappling Hook, another great product we recommend for the explorer in you.
Gone are the days where you had to get different hooks for different occasions. Now with this mini grappling hook from TEC accessories, all your hook worries have been put to rest. This is one of the most significant grappling hooks in the history of hooks, put together by fellow explorers who have a deep understanding of what is required to make that outdoor trip more memorable. This hook helps you do a lot of things without much effort, some of which include grabbing metal objects, retrieving any misplaced items, helping your kid get their stuck toy from the tree, and grabbing onto handy things. Its functionality is extremely impressive, and for this, it has a lot of positive reviews on the internet. This grappling hook looks small initially, but it works just as well as any regular grappling hook, if not better.
The Retreev hook features ready to use spikes, three in number which helps you grasp onto items. These spikes are stored in the body of the model until they're needed; thus, making the device more compact and easy to transport and store. To help you gain access to any ferrous metals, the Retreev uses a rare earth magnet which by design is mounted on the unit's head. It also has a low risk of getting stuck during use thanks to its unique soft-mount design, which is why many users love to make use of it while on trips. If you are into rock climbing, you will sure like some of the best climbing harnesses, so be sure to check them out.
Key Features:
Magnetic head.
Three removable spikes
Pull kids toys out of a tree.
Pocket-sized design
Specification:
Brand

TEC Accessories

Model

Retreev

Weight

1.6 ounces
Sign Up Now
GET THE VERY BEST OF GEARHUNGRY STRAIGHT TO YOUR INBOX