Gifts For People Who Are Always Cold In 2022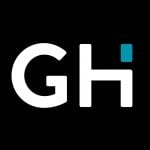 This product guide was written by GearHungry Staff
Last Updated
September 7, 2020
GearHungry Staff
GearHungry Staff posts are a compilation of work by various members of our editorial team. We update old articles regularly to provide you the most current information. You can learn more about our staff
here
.
GearHungry may earn a small commission from affiliate links in this article.
Learn more
We all have that one friend who is always shivering. They come into a room, and the first thing they look for is the thermostat control. When you visit, you find them hiding under a pile of blankets. We've curated a list of gift ideas for that chilly loved one who craves warmth every opportunity.
Gifts for People Who Are Always Cold
Thermos Stainless King 40 Ounce Beverage Bottle




The Thermos Stainless King 40 Ounce Beverage Bottle is a great fit for that loved one who's continually out in the cold. This bottle is perfect for both hiking and biking tours. It's capable of keeping your drink warm for an extended period with its sturdy double-wall stainless steel construction and vacuum insulation technology. The manufacturers believe that it can keep your liquids hot for at least 24 hours.
We know the Thermos Stainless King 40 Ounce Beverage Bottle can keep your drinks hot, but it also has a few other features worth mentioning. For instance, stainless steel coats both the interior and exterior part of this tea and coffee thermos. With such strength, you can rest assured that this product is durable enough to tag along on all your adventures. It is cool to the touch, so you can hold the bottle even when you've got piping hot beverages inside. The container holds up to 40 ounces (1.2 liters) of liquid, and a lid that doubles as a serving cup.
Key Features:
Versatile lid
Twist-and-pour function
40-ounce capacity
Specification:
Brand

Thermos

Model

SK2010STTRI4

Weight

1 pound

Another heat therapy product that you can buy for friends who are always cold is the XL Heating Pad. It features the manufacturer's patented Instant Heat technology, which helps to administer heat in a manner of seconds and get the pad working almost immediately. The product also has a digital LCD controller that allows you to adjust the temperature based on your preferences. There are six temperature settings with the heating pad, so you can adjust as needed. This heating pad also has a Moist Heat therapy option that gives you a spa-like therapy treatment.
For extreme cases of muscle tension, you have an ally in the XL Heating Pad. This product also has a 2-hour auto shut-off feature, so the pad will turn off after a period of idleness to conserve energy and prevent potential issues from extended use. The fabric of the product is machine-washable, so you don't need to worry about water-related damage. 
Key Features:
LCD controller
Instant Heat technology
2-hour auto shut-off
Specification:
Brand

Tizlo

Weight

1.3 pounds
QILOVE Electric Heated Gloves

Our extremities often get coldest the quickest. This fact is especially true for hands and feet. When the cold gets intense on the mountain, no amount of breathing into gloves will keep you warm. With an electrically heated glove, your mountaineering buddy can finally warm up their hands using electric heat. The QILOVE Electric Heated Gloves are for both men and women. They use a rechargeable battery and have three temperature settings. The manufacturer states that the 220mAh Li-ion batteries that can work for up to 6 hours if fully charged. With other heated gloves, customers have complained about the time required for them to heat up. This option from QILOVE is known for its fast and efficient heating capabilities. The gloves are also windproof and waterproof, making them an excellent choice on the mountain.
The QILOVE Electric Heated Gloves are a blend of cotton and polyester, which help provide a breathable and comfortable experience for anyone who puts them on. The manufacturer recommends that you use the gloves on the high-heat level to keep them heated. To extend the battery life, you should endeavor to use them at a low-heat insulation level.
Key Features:
Great for various activities
Rechargeable batteries
Neutral design, suitable for anyone
Peter Pan Hot Water Bottle

Sometimes your sleeping bag may not be warm enough for the wind chill on the mountain. While there are potentially warmer sleeping bags on the market, but hot water bottles are more affordable, time-tested, and proven to be effective at heating your space.
A hot water bottle is a rubber container that is pre-filled with hot water and sealed on top with a stopper. The Peter Pan Hot Water Bottle, however, is in a class of its own as far as hot water bottles are concerned. It's three times thicker than what you'll see with other bottles, measuring 118 inches and capable of providing better insulation to maintain the temperature of the liquid inside.
The bottle's rubber content is about 56%, which is better than a lot of other alternatives that tend to use PVC, chalk, and vinyl as substitutes. Genuine rubber means that your hot water can stay hot for longer, thus improving the efficiency of the product. It's extra-large, eco-friendly, BPA and phthalate-free, odorless rubber design.
Key Features:
High rubber content
Impeccable insulation
Eco0-friendly materials
Specification:
Brand

PeterPan

Model

4332414890

Weight

1.1 pounds
Happy Wraps Microwavable Neck Wrap

Have a friend with neck pain who is badly in need of heat therapy? The Happy Wraps Microwavable Neck Wrap is one of the best products on the market. The neck is one of the most sensitive regions of the body, and keeping it warm will help radiate that warmth to other parts of the body as well. With the Happy Wraps Microwavable Neck Wrap, you can get that done effectively.
In addition to being an excellent gift for people who are always cold, the product also works effectively for people who have muscle pains and shoulder cramps. For hot aromatherapy, this is a sure fix. The product has a 12-herb blend and flaxseed filling.
The manufacturers recommend that you microwave the product for a minute to enjoy its full benefits. It weighs just 2.25 lbs., so you can rest assured that you won't be causing any additional neck problems. It's also reusable and can last for years.
Key Features:
Long-lasting design
Herbal mixture aromatherapy
Suitable for heating and therapy
Specification:
Brand

Happy Wraps

Model

SW-2AM

Weight

3.5 pounds
PAVILIA Premium Fleece Blanket




Wearable blankets are blankets with sleeves, so the blanket stays on your body as you move. Some wearable blankets are designed like onesies — featuring hoods, sleeves, and legs. Like a lot of high-end fleece blankets available today, the PAVILIA Premium Fleece Blanket comes with sleeves and provides full coverage for your body. Whether your friend wants to pull it on their front or wear it like a jacket while standing, the choice is theirs.
The product is made from a soft and cozy microfiber fabric and designed to go around the wearer's body. The sleeves make space for full mobility. You get a pouch at the front (or back, depending on how you put it on) that can help you store items you may need. The PAVILIA Premium Fleece Blanket is an excellent addition for anyone looking to stay warm and cozy indoors, without restricting the arms for channel surfing, browsing, or reading books.
Key Features:
Practical pouch at the back
Comes with sleeves
Comfortable material build
Specification:
Brand

PAVILIA

Weight

2.1 pounds

When it comes to warmth, only a few things can provide the type of coverage that a blanket can, so say hello to the CASOFU Burritos Blanket. It looks like a tortilla, but this quirky blanket also serves as a heat activator. It measures 60 inches in diameter, with a single-layer design and flannel fabric. It's skin-friendly and is a great way to keep warm at home in front of a fireplace and TV.
You can use this blanket on the sofa or couch, at picnics, or even on cold camping nights. This giant blanket is heavy but relatively compact. For product care, the manufacturers recommend that you wash the blanket before you use it. You could machine-wash it in a cycle with cold water, then tumble dry on low when required.
Key Features:
Body-friendly design
Can ensure full-body coverage
Machine-washable material
Specification:
Brand

CASOFU

Weight

1.1 pounds
Electric Heated Foot Warmer




It's often difficult to sleep when your feet are cold. Foot warmers are special devices that heat your feet on the bed or a couch. It provides a comfortable spa-like experience while protecting your extremities in the cold. The Electric Heated Foot Warmer comes with a variety of uses, with fast-heating technology that can provide significant warmth and pain relief. It measures 22 inches in width and 21 inches in depth, thus accommodating all sizes of feet effectively. The pad also has 15 inches in cover length, which should be able to cover an average person's shin.
This foot warmer is soft and very fluffy, thanks to a plush flannel layer that provides warmth and durability. It's worth noting that the product has a 2-hour auto-off feature, so there's no need to worry if you fall asleep while using it.
Key Features:
Plush material
Enough space for your legroom
2-hour auto-off feature
Specification:
Brand

PROALLER

Weight

1.8 pounds
NatraCure Cold Therapy Socks




These socks are not your average gift. The NatraCure Cold Therapy Socks are suited for friends or family with chronic feet conditions like Plantar Fascia pain. If you feel pain in your heel after hiking through the woods, these are the cold therapy socks for you.
The NatraCure Cold Therapy Socks can also keep your feet cold if they become sore. These socks have fleecy-cuffed nylon and spandex material, which will help to boost your comfort and keep your feet relaxed. The NatraCure Cold Therapy Socks provide effective relief against a wide array of problems, including but not limited to inflammation, strains, sprains, and swelling.
And for outdoor comfort to your feet, be sure to pick your favorite pair of the best plantar fasciitis socks from our list.
Key Features:
Comes with gel packs
Work for 30 to 40 minutes
Comfortable "ice" socks
Specification:
Brand

NatraCure

Model

BOOTIES TURQ – 705

Weight

1.15 pounds
Zippo Refillable Hand Warmers

A common feature at the winter campsite, hand warmers produce short bursts of heat on your hands. The Zippo Refillable Hand Warmer is a rechargeable option that runs longer than its competitors by using lighter fluid. The tool uses an easy-fill technology, as well as an improved fill cup that helps to reduce the occurrence of spills.
This gift is not ideal for on-demand use, as you can't turn it on or off as you want.
It's also worth noting that the hand warmers are very sleek, so they can easily fit into your pockets or bag without any stress or conspicuous look. They don't generate any flames, and the warmth is about three times more than what you get with regular, disposable hand warmers.
Key Features:
Comes with lighter fluid
Easy to slip on and off
Perfect gloves for indoor and outdoor use
Specification:
Brand

Zippo

Model

40323

Weight

1.6 ounces
Merino Wool Thermal Crew Men's Wool Socks

Warm, thick socks are essential for anyone who spends time outdoors in winter. In addition to having socks that keep you insulated against the cold, you also want a functional accessory that can be paired nicely with your winter boots. The 3 Pairs 80% Merino Wool Thermal Crew Men's Wool Socks provide enhanced temperature regulation, especially when the cold comes, and you need to keep your legs toasty and cozy. Merino wool is a temperature regulator, unlike any other, offering functionality, performance, and comfort.
The socks have a brushed fleece lining with nylon/spandex for effective stay-up performance and additional elasticity. You can rest assured that the socks will hold their position and shape for an extended period.
These Merino Wool socks also come with a reinforced toe, as well as heel and arch support, thus helping you to stand more comfortably without adding any additional weight to your feet. The socks are great for both home and outdoor use. The socks also effectively absorb sweat and moisture. Couple this with antibacterial material, and you get a comfortable pair of socks that can effectively reduce odor and maintain optimal dryness.
Key Features:
Anti-bacterial
Moisture absorption
Merino wool lining
HAFLINGER Men's As Classic Slipper

Moving on in the line of products that will help keep your feet comfortable, we have the HAFLINGER Men's As Classic Slipper – a pair of slippers that will provide breathability and insulation for your feet against the cold weather. Great for indoor use, these slippers are wool and textile materials. They feature a synthetic sole that is more than capable of holding its own against extended use.
For the best results, machine-wash the slippers on a gentle cycle with mild detergent for no more than 5 minutes. Then, dry them gently for a few minutes as well to get out any unwanted moisture.
The Haflinger brand is famous for its arch support, but there are concerns regarding sizing and how quick they stretch. Some customers had stated that these slippers stretched within a week of usage and required socks for stability.
Key Features:
Synthetic sole
Boiled virgin wool material
Arch support
Specification:
Brand

HAFLINGER

Weight

3 pounds
Fred SLOW BREW Sloth Tea Infuser



A cup of tea is a staple in cold weather. So, it makes sense that it would be on our gifts for people who are always cold guide. The Fred SLOW BREW Sloth Tea Infuser can improve the quality of the entire brew. The Fred SLOW BREW Sloth Tea Infuser's design makes the perfect cup of tea. To use the infuser, remove the base and fill it in with your tea leaves. Then, place the infuser in your tea mug to enjoy a well-brewed tea.
This tea infuser, made from food-safe, BPA-free silicone, is free of any toxic materials, and you can rest assured that it won't affect the taste of your tea. It's also easy to clean.
Key Features:
Simple and easy to use
Toxin-free silicone material
Small holes will ensure that you can maximize tea bag flavor
Specification:
Brand

Fred & Friends

Model

5152898

Weight

1.28 ounces
Honeywell HCE100R Heat Bud Ceramic Heater

Effective temperature control is an excellent feature for anyone who wants to keep warm in the winter. For some people, they always feel cold even if the heater is on. With dropping outside temperatures and chillier indoor spaces, you might need to look into a personal space heater like the Honeywell HCE100R Heat Bud Ceramic Heater.
This ceramic heater is even suitable for homes with kids and pets. It blows over a hot ceramic plate to warm the surrounding air. The heater is about 4.13 x 5.67 x 6.5 inches in measurement. It's a small device, literally the size of a large coffee mug, so it is not ideal for large spaces. Despite its compact size, the HCE100R still packs a punch. The heater's plastic housing means it protects the user from burns with its double overheat protection and the 360-degree tip-over protection feature.
Key Features:
 360-degree tip-over protection
Cool-touch plastic housing
2x overheat protection
Specification:
Brand

Honeywell

Model

HCE100R

Weight

1.05 pounds
Sunbeam Heated Mattress Pad

Everyone deserves to feel warm and cozy – especially when they go to bed. For that additional comfort when you're about to head into Dreamland, you can always rely on the Sunbeam Heated Mattress Pad. Heated mattress pads are getting more popular and for a good reason. They are the electric blankets we crave in winter. If you want engulfing heat in that chilly weather, then you need a functional, heated mattress.
The Sunbeam Heated Mattress Pad offers a unique heating ability and ease of operation on a shoestring budget. It features 100% polyester, two handy controllers, and dual heating zones. The controllers are easy to use and well designed. You also get a handful of additional features such as Thermofine technology for maintaining the same temperature through the night, and a 10-hour auto-shutdown feature that switches off the pads when idle and saves you money on electricity.
Key Features:
Dual-sided ThermoFine technology 
Up to 10 heat settings
EasySet Pro Controller 
Specification:
Brand

Sunbeam

Model

MSU3GQS-P000-12A00

Weight

5.3 pounds
Sign Up Now
GET THE VERY BEST OF GEARHUNGRY STRAIGHT TO YOUR INBOX