Best Card Shufflers in 2022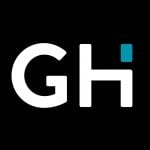 This product guide was written by GearHungry Staff
Last Updated
October 8, 2018
GearHungry Staff
GearHungry Staff posts are a compilation of work by various members of our editorial team. We update old articles regularly to provide you the most current information. You can learn more about our staff
here
.
GearHungry may earn a small commission from affiliate links in this article.
Learn more
We're imaging the scene right now. You're just back from that lad's stag do to Vegas and have decided that regular Poker nights and Blackjack are going to feature on the agenda. Of course, you've not told the other half any of this yet, so the idea might turn out to be as good as your card shuffling skills are. Fairly pants! You did, of course, bring home that obligatory novelty pack of cards from your trip and have been practicing your shuffling technique. It leaves a lot to be desired, and you want to establish a professional style set-up at home to recreate the fun you had in the Casino while you were away. Plus, the guys are bound to be impressed when they come round, and you've got an all singing, all dancing automatic card shuffler on the table. The most reliable ones can shuffle several decks at once and just look the business. There are certainly some interesting designs to be found but most of all you want something that's easy to load and operate and won't damage your cards. Let's take a look at the Best Card Shufflers that will have you looking every inch the professional card shark.
The Best Card Shuffler
Trademark Poker Casino 6-Deck Automatic Card Shuffler
If you are one of the many people, who love a game of poker at the weekend but really doesn't like the chore of endlessly shuffling the card deck? The sounds like you could be I the business for an automatic card shuffling machine and this version from Trademark Poker is a great decision. 6-Deck Automatic Card Shuffler is a casino grade shuffler, so that means not only is it super-fast, but it's also incredibly efficient. It features a battery powered design and once loaded with your cards, shuffles them exceptionally well. With its Universal design, it will shuffle all types of standard sized playing cards. It's hard wearing and durable and has space to stack up to 6 decks of cards at the same time which means lots of continuous and uninterrupted gameplay action. Aside from those standard sized cards, this machine can also comfortably accommodate bridge cards too. It features a premium glossy black looking case which is attractive and eye-catching and its low maintenance to look after. It's has a reliable shuffling mechanism that can easily withstand repeated use. Be sure to combine this with a cool Poker set from our list.
Key Features:
Comes with a detailed instruction guide
Battery operated and fully automatic
Sleek, glossy black design housing and attractive slimline features
Shuffles up to 6 packs of standard sized cards in seconds
Can also be used for bridge-size cards
Specification:
Brand

Trademark Poker

Model

10-2709XL

Weight

1.6 pounds
Brybelly 6-Deck Automatic Card Shuffler
You might be surprised to learn just how in demand and popular card games and therefore professional style card shufflers actually are today. There are plenty of great options out there including this Brybelly system which we think is really a cut above the rest. It's a super reliable shuffler from a recognized industry brand and accommodates multiple card packs at once. It can actually manage up to a six-pack of cards in a matter of seconds which we think is certainly impressive and definitely not something that our hands could ever attempt to replicate. It's easy to use and is again battery operated meaning that it's also a portable solution. Great for any of you that love weekend camping and card game adventures. Simply load up your decks of cards, press the button and away you go. It's lightweight, reliable and durable and the perfect design for your travels. Find more great products like this by checking out our guide to the best Trivia board games.
Key Features:
Easy to operate battery system
Can accommodate up to 6 packs of cards and shuffles in seconds
Portable solution so great for travel
Delivers fast and consistent shuffling results
Comes from a well-established brand
Specification:
Brand

Brybelly

Model

GSHU-003

Weight

1.57 pounds
CHH 2-Deck Automatic Card Shuffler
This is a much smaller and more compact 2-Deck version of the well-loved, and card playing industry respected CHH 6-Deck, featuring all the same technology and strong design characteristics just in a much more compact and portable home play machine. CHH is known for their fantastic and reliable products that many card players around the world really appreciate. This model offers reliable performance and provides excellent service time and time again. While it does only take 2-Decks of regular playing cards, the mechanism ensures that even deck of fully randomized, shuffled cards is delivered every time. It's cost-effective and as such would make a great gift idea for the card lover in your life, and we definitely recommend it as a great Christmas gift idea. The design is attractive, sleek and stylish and it has a good height level which makes it perfect for the job. If you like game nights, make sure you also check our selection of the best board games.
Key Features:
Easy to operate battery system
Can accommodate two packs of cards and randomly shuffles
Portable solution so great for travel
Comes from a well-established brand loved within the card playing industry
Sleek and attractive design with good height
Specification:
Brand

CHH

Model

2609

Weight

0.96 ounces
Jobar 6-Deck International Automatic Card Shuffler
Fumbling around trying to shuffle cards and looking anything but impressive will be a think of the past with this Automatic 6-Deck card shuffling machine from Jobar. It fits all kinds of cards and can accommodate up to 6 packs too, making it one of the biggest machines on our Best Card Shufflers review today. It's easy to load and operate and has simple touch button technology. Jams are rare, and the fact that it can shuffle up to 6 decks at once so speedily too is pretty impressive stuff. Whether you or your friends enjoy playing poker, bridge or another family favorite card game, this Jobar takes the worry out of shuffling so that everyone can just concentrate on enjoying their game instead, which after all, is the real fun part! Our handy guide to the best family board games features more great products like this.
Key Features:
Easy to operate battery system
Can accommodate six packs of cards and randomly shuffles
Works with all kinds of card sizes and doesn't jam
Simple touch button automatic technology
Sleek and attractive design with good height
Specification:
Brand

Jobar International

Weight

1.6 pounds
Kangaroo Card Shuffler (2-Deck)
The Kangaroo Card Shuffler is a great option if you want to create that Vegas weekend in your own home. Painted bright red with the 'Welcome to Fabulous Las Vegas Nevada' sign, it will bring back all of your favorite memories. Designed to shuffle two decks at once, it's perfect for games like Blackjack, Texas Hold 'em, and more. Instead of an electric motor, you power the shuffler using a small crank handle, which gives it that old-school mechanical feel. Be warned though, the handle is pretty flimsy so you can't crank it too hard.
Key Features:
Shuffles two decks at once 
Las Vegas themed 
Painted red 
Made of sturdy plastic 
Crank handle
Specification:
Brand

Kangaroo

Weight

15.49 ounces
Classic Game Collection Manual Card Shuffler
The Classic Game Collection – Manual Card Shuffler is one of the cheapest card shufflers on the market. It works by cranking a handle, which sends the cards from two decks into the middle. If you're playing a game that requires one deck of cards, you can just place half of the deck on each side. It's made from tough plastic and has a card-themed design on the top, which makes it more attractive. However, it's not the best-looking card shuffler on this list. 
Key Features:
Shuffles two decks at once 
Made of tough plastic 
Crank handle 
Playing cards not included
Specification:
Brand

Classic Game Collection

Model

03665

Weight

13.4 ounces
Card Shuffler Buying Guide & FAQs
Benefits of Card Shufflers
Card Shufflers are certainly very efficient, and they help to keep the exciting card play moving dynamically without having to be continually stopping so that someone who's more dextrous than the rest of the group can shuffle the card deck! They are more efficient than manual shuffling and will return better and more randomized results plus can better handle multiple packs of cards than the human hand can. Automatic Card Shufflers ensure a very thorough and random shuffle is delivered, making it more difficult to card read and predict what might be coming up next, especially if you are using a larger model that accommodates multiple decks of cards. They are also objective! The machine is doing the job, not a human, so there should be no cries of foul play or favoritism from the shuffler towards any one player around the card table!
Tips When using a Card Shuffler
If you are looking to invest in an automatic of professional style card shuffler, we have a couple of top tips we recommend you consider. First up consider the capacity that you are going to require. What frequency and duration will you be playing for? Do you need a one-deck, four-deck or a six-deck machine to really enjoy your gameplay? Make sure you invest in the one that is right for you. Check into the performance of the brand you're purchasing from too. Do you need something that shuffles quickly and can deliver a freshly shuffled pack of cards in literally a couple of seconds? Check that you are buying something that is a quality build and design and that will last and won't jam your cards the first time you attempt to use it. The chances are that if you do love cards and play them regularly, your card shuffling machine is going to get quite a lot of use so make sure that it's robust and reliable and that its parts have been engineered to last.
Card Shuffler FAQs
Q: How Does A Card Shuffler Work?
A: An automatic card shuffler, as opposed to a manual one, will, for the most part, be battery operated although the Professional unit in our review today, from Shuffle Tech, features an AC power adapter. It should just be as simple as popping your cards into the machine, pressing the button and letting the machine get on with the shuffling process. Most work on what is known as the riffle method. You split your deck of cards in two (preferably in equal stacked amounts), place them into the trays provided that will be on either side of the central shuffling mechanism. The trays are typically angled slightly towards each other, so the cards gather in the center. When you press the button, the machine randomly grabs at the cards and moves them down the deck. A sound card shuffler should ensure that this entire process is entirely randomized.
Q: Can I Use Bridge Or Poker Sized Cards In A Shuffler?
A: Before investing in your Card Shuffler, it's vital that you make sure that the model you are purchasing can physically accommodate the kinds of playing cards you want to use regularly. Nearly all models can handle the type of standard sized popular playing cards that are used for bridge and poker. However, if you have a unique design or limited edition version of a deck of cards that might have additionally been made from a special material or finish, just check that the machine can take them and that your cards won't jam the shuffler.  The product specifications should relay this information.
Q: Do Card Shufflers Read The Value Of Each Card?
A: No, they don't. All the machines we've reviewed work on the basis of just automatically and randomly mixing the card decks together only. They feature a primary mechanism which for the most part provides this riffling mechanism only.
Q: How Many Decks Can I Shuffle With A Card Shuffler?
A: All the card shufflers we have reviewed today have varying capacities concerning the number of decks they can handle at one time so double check your requirements again first. All models should work with at least two decks of cards, but some have the capacity to shuffle up to 6 and have enhanced randomization programs too. The more decks your shuffler can handle, the faster and more fun the card play will be because there won't be the need to keep pausing the action to reshuffle the deck. If you have lots of players or play regularly, then we'd recommend you went for at least a 4-deck machine.
Sign Up Now
GET THE VERY BEST OF GEARHUNGRY STRAIGHT TO YOUR INBOX