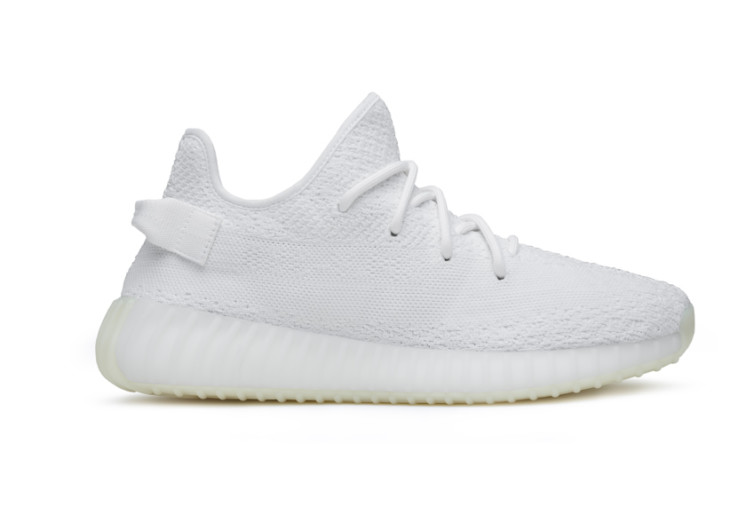 GearHungry may earn a small commission from affiliate links in this article.
Learn more
Yeezy 350 Boost V2 Triple White
White denotes purity of intentions. And when you look at the seriously re-designed YEEZY Boost 350 V2 Triple White from renowned performance shoemaker Adidas, only the faint shadows created by its textured finish will give you some sort of contrast to the all-white design. The result of collaboration between Adidas and rapper, songwriter, and fashion designer Kanye West, the Triple White is sure to be an instant hit among lovers of all things white.
Following in the successes of the 750 Light Brown, the 350 Turtle Dove, and the 950 Pirate Black, as well as other variants in the growing collection of Kanye West-Adidas collaboration, the Boost 350 V2 Triple White is a re-release of the V2 Cream White but with significant upgrades to make you look more dashing in an all-white sneaker that should complement any jeans.
While the news of its re-release has been in the air for quite some time with many speculating that the much-anticipated re-design of classic sneakers will be in July this year, the Triple White will finally be hitting the stores on the 21st of September.
Boasting of the same Boost midsole technology that is now an iconic feature in many Adidas footwear, the Yeezy 350 Triple White should be comfortable on the feet as it is explosive on the pavements of everyday life. The rubber outsole comes in a semi-translucent design, taking on the hue of whatever color is on the ground like a roughly polished glass that won't give a very clear picture of the image yet you know that something is definitely there.
The Primeknit upper looks more like the roughened surface of concrete, creating miniature elevations and depressions that mimic the mountains and valleys of our lives. Is it an allusion to the ups and downs of its designed? No one knows and no one actually cares. What they do care is the style and comfort that is brought by a sneaker that matches well with the performance-driven midsole that is characteristic of Adidas sports shoes.
With all-white shoes adorning your feet, you'll never go out of style ever again.