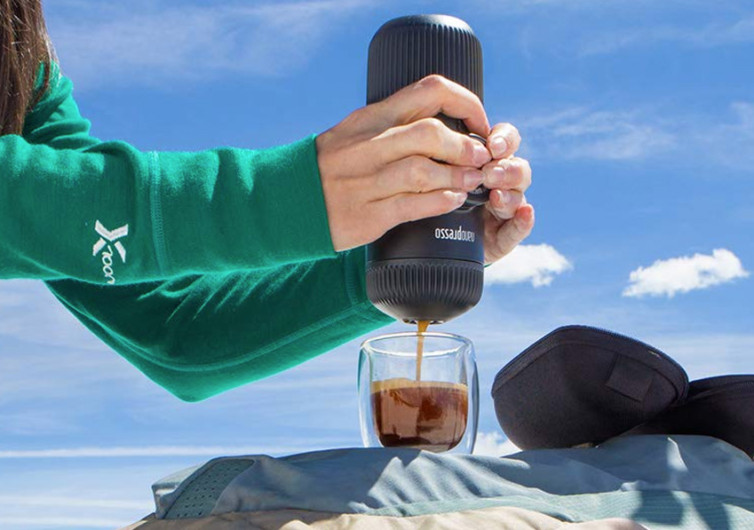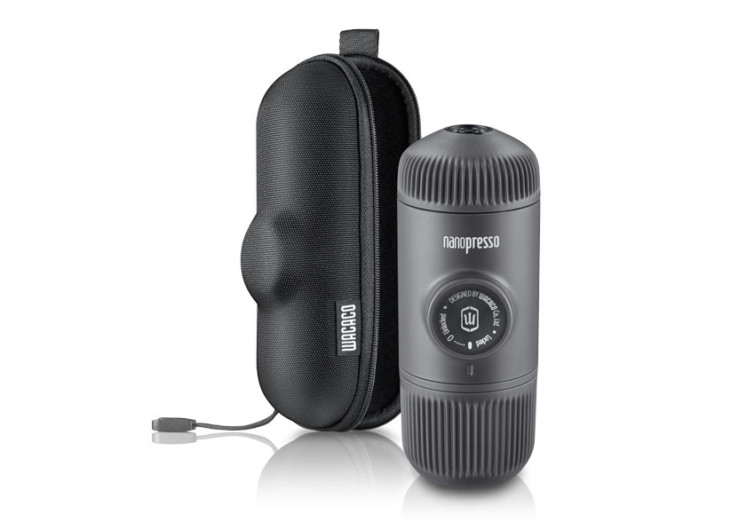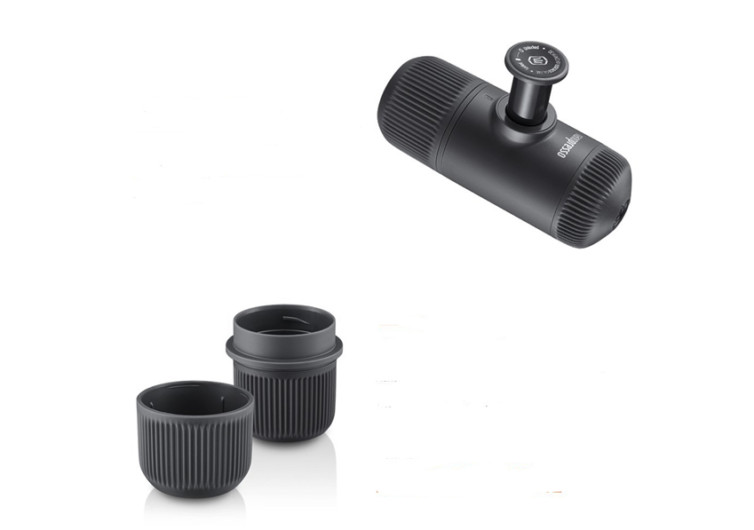 GearHungry may earn a small commission from affiliate links in this article.
Learn more
Wacaco Nanopresso
If you're craving for a delicious espresso, you don't have to wait until work officially ends or until you get to the front of the order taker of your favorite coffee shop. As a matter of fact, you can easily create 2.7 fluid ounces of your favorite brew anytime, anywhere with the Wacaco Nanopresso. It's the seriously upgraded version of the venerable Minipresso, giving you instant espressos wherever you may be.
Delivering 261psi or 18 bar of stable pressure, the Nanopresso can easily extract the full flavors and aromas of finely ground coffee beans, turning it into a rich brew that will have your office mate salivating with envy. The aroma alone is sure to drive others mad, making them want to bolt out of their chairs and head straight to the coffee shop. The other good news is that the Nanopresso doesn't require any batteries to extract the flavors of your coffee grounds. Everything is in your hands.
It is easy to think that with all that pressure it will be a chore on your hands. On the contrary, the improved version of the Nanopresso only requires 85% of the force that is needed on other models. This means, you'll be producing 15% less effort in making a good cup.
Additionally, the device has been substantially streamlined so that you can easily express the goodness of coffee with a single hand. It's exceptionally lightweight, too, and fits right inside your pocket. It does come with an elegant-looking Nano Mini Case to keep it tidy and neat.
Enjoying an espresso wherever your coffee cravings start kicking in is made ridiculously simple by the Nanopresso. It may not have the capacity to make coffee for two, but it sure is perfect for those solo coffee drinking sessions. That's the magic of the Nanopresso.