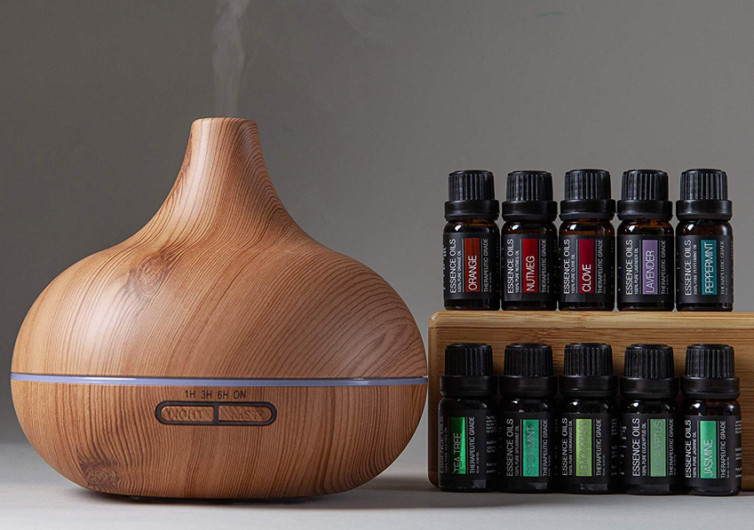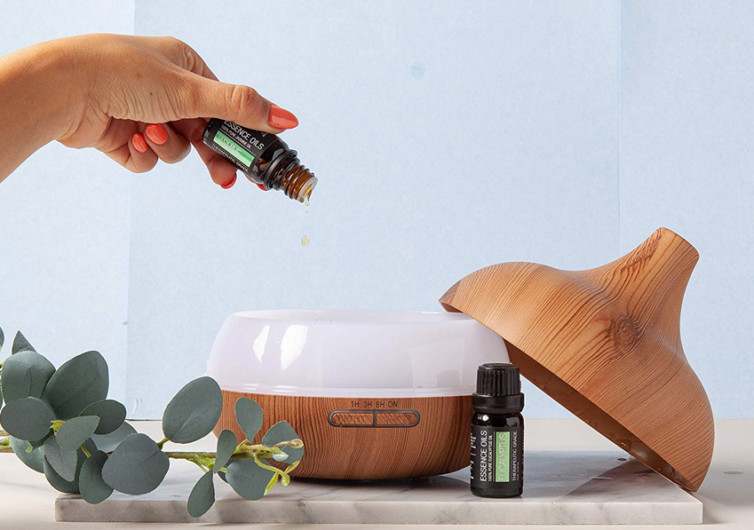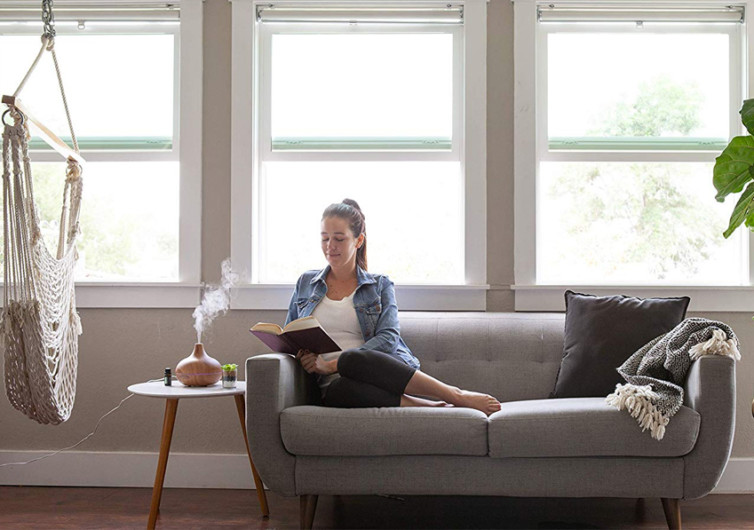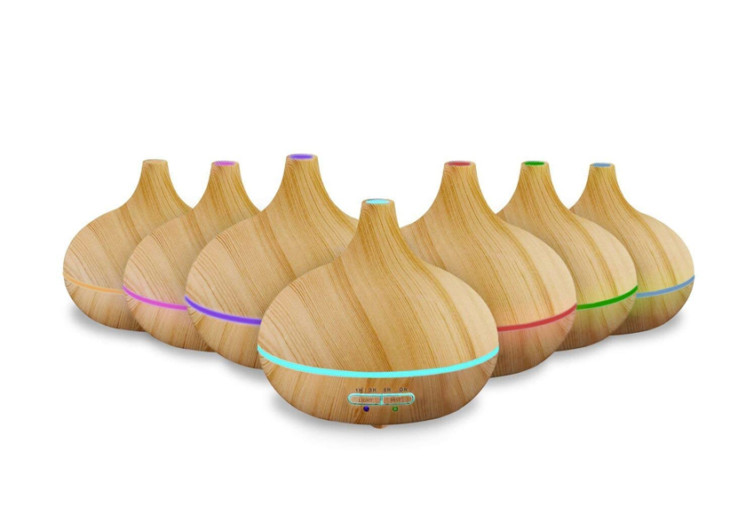 GearHungry may earn a small commission from affiliate links in this article.
Learn more
Ultimate Aromatherapy Diffuser & Essential Oil Set
The Aromatherapy Diffuser and Essential Oil is a complete wellness package for those wishing to have a spa-like room. It's equipped with ambient light modes, besides the wave diffusion technology. Ten essential oils are included in the set, giving users options for their relaxation time. The resulting scent is rather light, which often disappointments users with strong olfactory senses.
The essence diffuser stores up to 300 ml of liquid and uses wave diffusion technology that atomizes the oils. It also has 2 light intensity options and 7 ambient light modes, resulting in 14 combinations. Overall, this creates a zen effect in the room. To achieve optimum effect, follow the cleaning instructions meticulously.
The device has a timer and automatic shut-off mechanism to prevent overheating and leak problems. Leaks occur when the diffuser is filled halfway with water and left overnight. In other instances, the skid-plug at the bottom is loosely attached which is a manufacturing defect. So the best remedy is to inspect before purchase, ensure warranty, and return within the window period.
The essential oils contain zero additives and are widely diverse (i.e., lavender, eucalyptus, tea tree, orange, peppermint, nutmeg, jasmine, clove, lemongrass, and spearmint). The ingredients are sourced from select origins, securely stored in amber jars to avoid sun breaching.
Users, however, notice that the scent coming out of the diffuser using the oils is rather light. The room may be too big for the diffuser to cover, or the oils are intentionally formulated light. The effectiveness of pure oils anyway is not so much about the actual smell, but on the perceived benefits, such as stress relief, relaxation, and improved moods. Buying other essential oils is also another alternative to achieve the desired scent intensity.
The best aromatherapy diffuser is one that offers holistic sensory experience, from visuals to scent. In this case, this item is a 4 out of 5, considering the reported occasional whirring sound, leaking possibilities, and lighter smell. Still, it's a good buy considering the wide range of essential oils it offers and the design of the device.