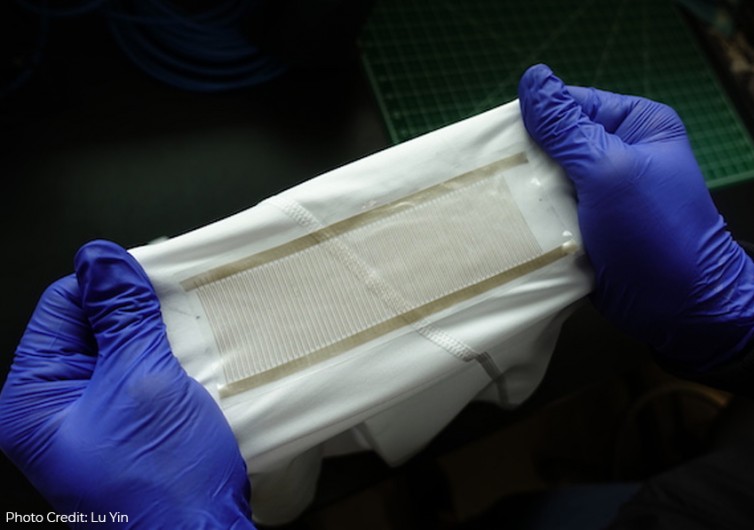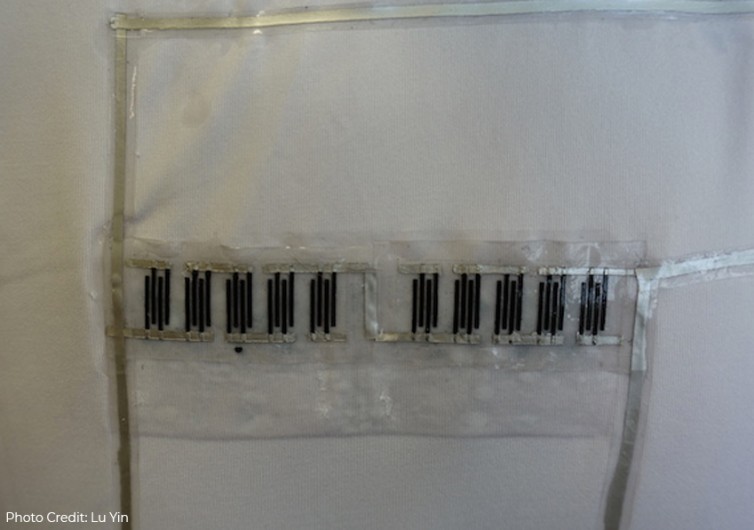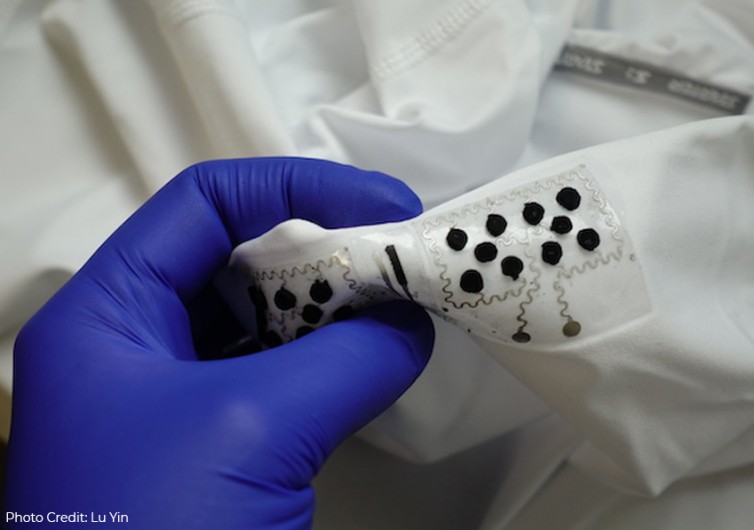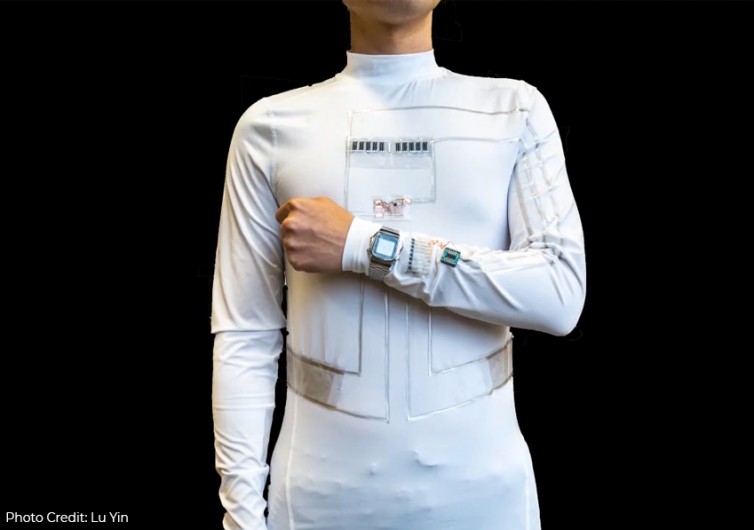 GearHungry may earn a small commission from affiliate links in this article.
Learn more
Walking Coppertops: UC San Diego Engineers a Wearable, Human-Powered Microgrid
Like a city microgrid integrates various local, renewable power sources like wind and solar, a wearable microgrid integrates devices that locally harvest energy from different parts of the body, like sweat and movement, while containing energy storage.
Those are Lu Yin's words, a nanoengineering doctoral student at UC San Diego's Jacob School of Engineering. Lu Yin is part of the Nanobioelectronics Lab, spearheaded by long-renowned nano/bio/wearables engineer Dr. Joseph Wang. Last week, the lab published a report titled, "A self-sustainable wearable multi-modular E-textile bioenergy microgrid system," which details the group's development and deployment of the world's first human-powered, "wearable microgrid." The prototype "harvests" energy output (motion and sweat, specifically) to power electronic accessories and peripherals.
UC San Diego's department has just engineered…the Matrix? Listen to me, coppertop — not so fast.
Human-Powered Microgrid Components
The human-powered microgrid's powertrain is composed of three distinct mechanisms:
enzymatic biofuel cells, absorb perspiration and convert it into stable, low-voltage electricity
supercapacitors, the suit's energy reservoir/storage system
triboelectric generators, which, much like an automatic watch, converts the kinetic output into punctuated high-voltage electricity
The pattern and placement of the nano grid are painstakingly intentional. You'll find each component resides in regions of the suit that are optimal for that component's mechanics. For instance, the biofuel cells sit inside of the microgrid shirt, right at the chest – the area of the human body most prone to profuse sweating. And the triboelectric nano-generators sit on the end of the arm as well as on the waist where they can take advantage of wide-swinging and pelvic thrusts? Sure. Maybe. Actually, I can't speak to that.
The result is, according to the peer-reviewed report, quick and continuous. The dual inputs provide nearly constant opportunities for the suit to top-off its super capacitator reserves.
In one set of tests, wearable microgrid-donning subjects ran or cycled for 10 minutes and then rested for 20. The suit was capable of capturing, sequestering, and disseminating enough human-sourced power to run an LCD watch and low-voltage device that changed the color of glass (electrochromic).
A Human-Powered Microgrid Looks…Comfy?
The wearable microgrid looks a lot like a white tracksuit with silver piping. Clearly, the design was whipped up by some Ph.D. students during a pandemic —I'm down with it.
But real talk, this suit is much cooler than my college boyfriend's loungewear. And while it, too, is fed solely through others' effort (just kidding, Andrew), it's far more efficient with the lifeforce it taps.
All three component types are integral to the wearable microgrid fabric. In fact, some-crazy-how, this already impressive technology is screen printed onto the material. Not only that, but every bit (pun accidental) of this 70s-looking work of 21st-century innovation is washable.
It's All Just a Little Bit of History Recycled
So what is a microgrid, exactly? Okay, so here's a little background chaser if that's what you're into.
"Microgrid" is a term first coined in the late 90s to describe "a small energy system capable of balancing captive supply and demand resources to maintain stable service within a defined boundary." At that time, the US Department of Energy was drumming up exploratory programs to maximize the dependability and durability of utility grids. Various agencies and institutions participated, and each campus converted from dependency on state or regional utility grids (yes, like that not-so-durable power grid down here Texas) to quintessentially local grids.
What does a microgrid format really spell? Energy independence. In the most successful of Petri dishes, microgrids enabled communities to govern their own energy ecosystems and insulated those same communities from the pitfalls of larger external power sources.
It's hard not to see the potential that a nano, unified, human-powered microgrid could unleash. And it's only just the beginning.
Sources:
Microgrid: History, Definition, & Uses – Bridgestone Associates
Wearable Microgrid Uses the Human Body to Power Small Gadgetsv – Science Daily
Microgrid Background – Microgrid Institute