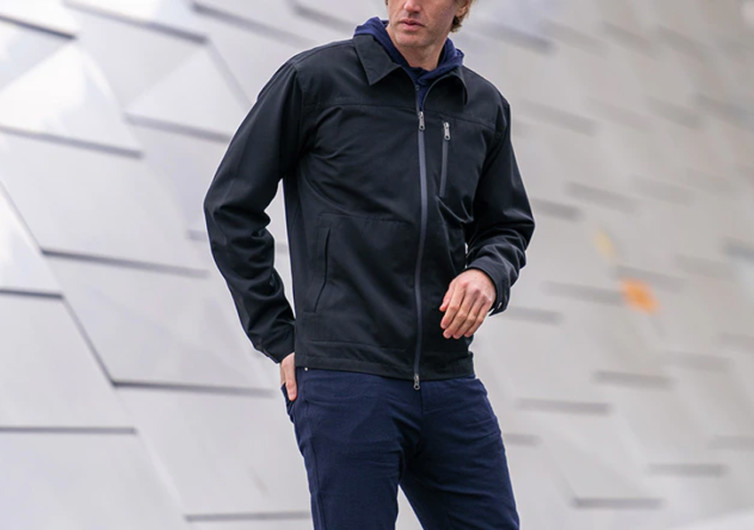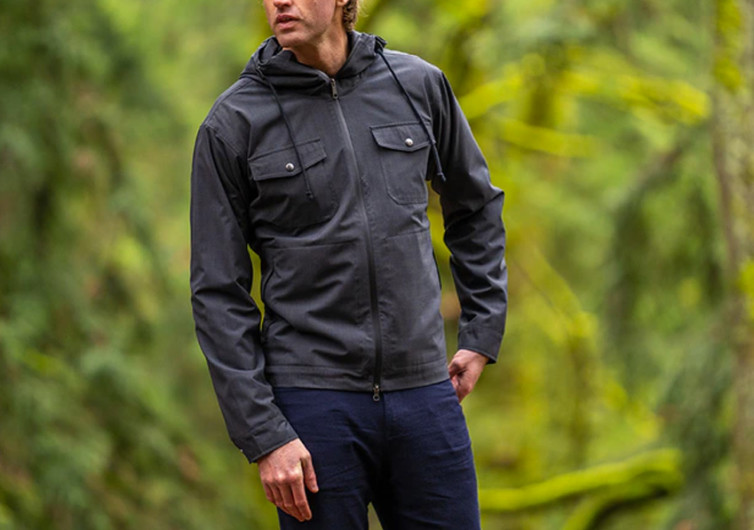 GearHungry may earn a small commission from affiliate links in this article.
Learn more
The NatureDry Jacket By Woolly
It's the renaissance of wool. All over the world, people are tossing aside synthetic apparel and gravitating back towards natural fibers. Nowhere is this more obvious than in outdoor and technical apparel, where Merino wool garments are quickly supplanting nylon/polyester blends in base and mid-layers.
But synthetics still reign supreme when it comes to shell layers. Their performance is second to none, but the problem is that synthetic fabrics leech plastic and chemicals into the environment with every washing, and take thousands of years to break down once they become unwearable. And they tend to be pretty fragile. Have you ever torn your rain jacket on an errant branch?
Seattle-based Wooly Clothing Co has a solution. It's the NatureDry Jacket – a waterproof, windproof outer layer made entirely of Merino wool.
Wooly achieves the waterproof effect by stretching ultra-fine merino yarn and maintaining the stretch during the weaving process; the fibers contract after weaving into a fabric that feels somewhat like a light canvas or synthetic shell-layer. The result is a windbreaker jacket that weighs just over two pounds and boasts moderately-tough waterproof performance.
We like the styling as well. The slim, athletic cut combines with a muted color palette (black, charcoal, gray) for a look that is equally at home on the street as it is in the woods. Features include sealed seams, waterproof YKK zippers, and plastic-free hardware. The liner is also 100% merino, but it's a significantly softer weave for comfort against the skin.
There are three models; the Urban sports an all-weather collar and a low-profile, zippered external chest pocket. The Outdoor has an adjustable hood and two voluminous snap-closure chest pockets. Both designs have interior gadget pockets, and waist pockets complete with storm flaps.
The Woman's Active Trench is the third model. This jacket features a longer cut, women's specific sizes, and a removable hood.
All models will have an MSRP of $299.
Our one reservation is durability. Wooly claims this jacket is durable, and the tight weave certainly supports some of that claim. But we haven't found merino to be a very durable fiber, generally speaking, and certainly not where abrasion is concerned. We'd hesitate before subjecting this jacket to anything too crazy.
Wooly is quick to say this isn't a jacket designed to keep you dry in hours-long, torrential downpours. Unfortunately, you'll still have to go the synthetic route if that is your need. But for day-hikes, commutes, travel, and general outdoor needs, this is a groundbreaking and effective piece of apparel that will keep you dry with a minimal environmental footprint.
Wooly also takes care to use a BSCI certified Chinese factory for the sewing of its products. BSCI stands for Business Social Compliance Initiative and is a way of ensuring that factory workers are being properly treated. The upshot is a jacket that is as eco-friendly and socially conscious as it is functional.