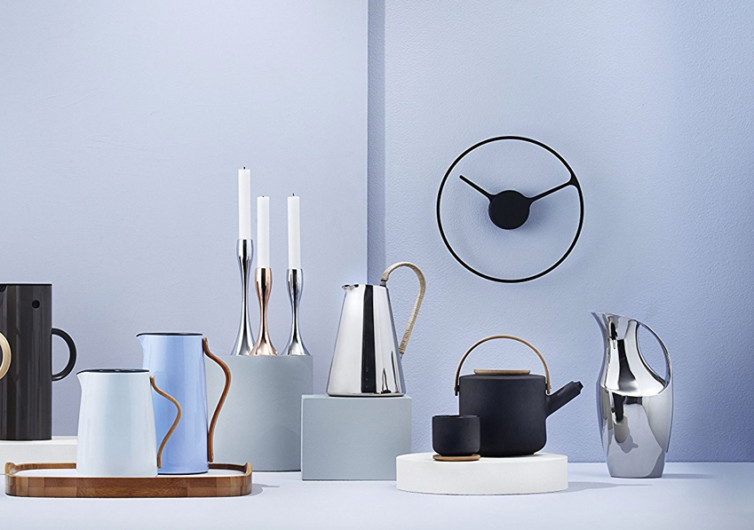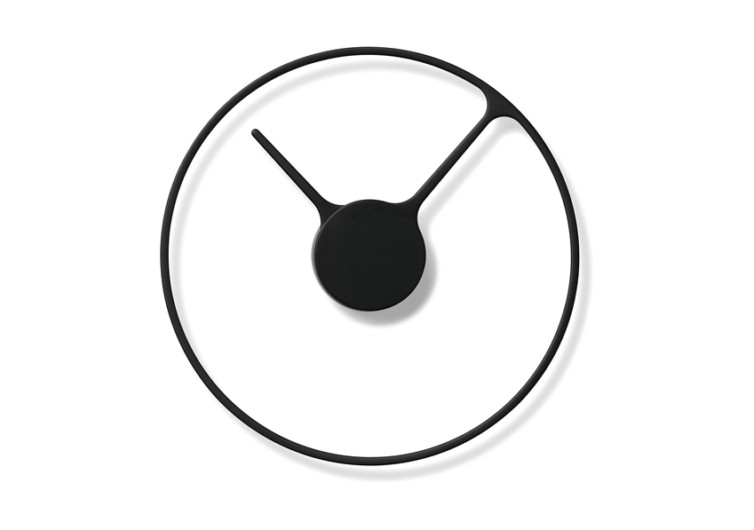 GearHungry may earn a small commission from affiliate links in this article.
Learn more
Stelton Time Wall Clock
The Stelton Time Wall Clock challenges you to read time in a way that you've never done before. It's a work of art that bespeaks of one's passion for everything simple yet fully functional. It is the kind of wall clock that is best suited for those individuals who prefer minimalist designs over stylish and elegant ones. It's the kind of ornament on a wall that speaks volumes despite the fact that it is nothing more than a circle on a blank wall.
Looking at the Stelton for the first time will never give you a hint that it is actually a wall clock. There are no numerical time indicators from 1 to 12 or even the 60 lines that make up the minutes or seconds of a clock. There is no second hand running the entire 12-inch diameter of the Stelton. What you do get is a minute hand that is actually connects the rotating outer disk to the bulbous center. As the wheel rotates, so does the minute hand. Another hand juts straight out from the island of black in the center, suggesting this is the hour hand.
The Stelton looks like a seriously-damaged steering wheel from a 1950s vehicle with one of two spokes clearly broken and the emblem on the center no longer visible. The outer rim is as thin as the hands, creating an illusion that this is nothing more than an overpriced ornament for the wall.
Yet, there is something in the Stelton that simply captivates the imagination. It is very simple; that's true. But it is also elegant in a way that only the sense can attempt to explain. It's a good way to get lost in time, following the faint movement of the minute hand that pushes the wheel in a circular motion. It's mesmerizing and a great way to get lost while you're staring at it from across your desk. It should also be a good wake-up call early in the morning trying to figure out the time.
The Stelton Time Wall Clock challenges you to read time in a different way.