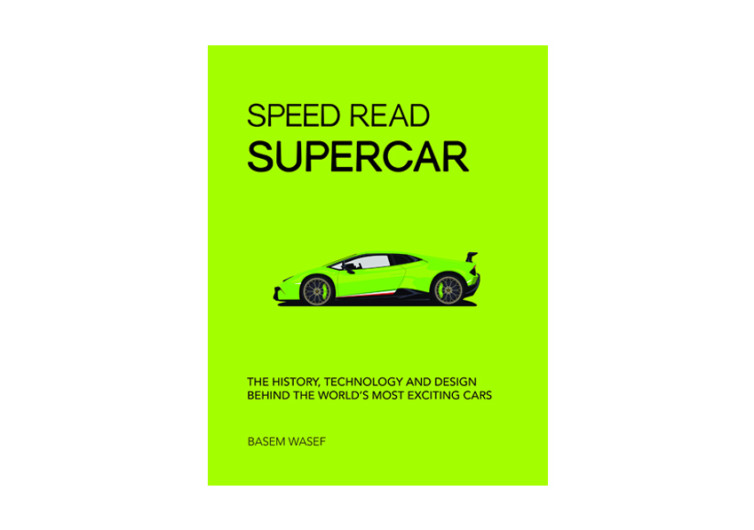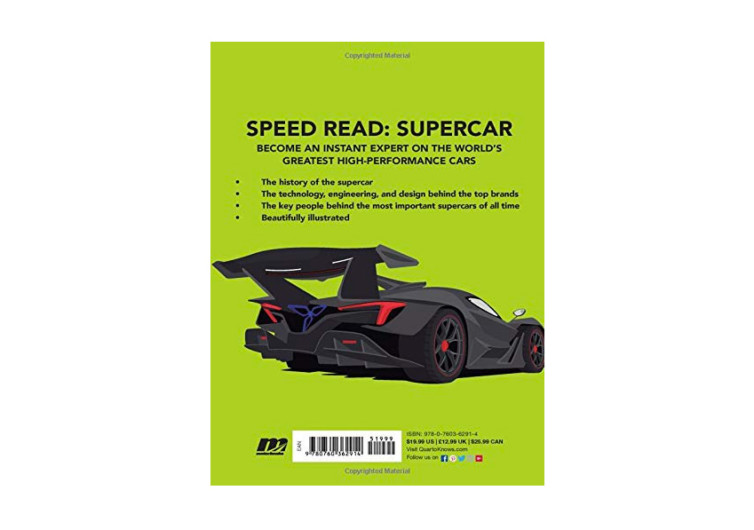 GearHungry may earn a small commission from affiliate links in this article.
Learn more
Speed Read Supercar
With 160 pages of historical and technological facts about the world's foremost supercars, the Speed Read Supercar makes a perfect gift for car lovers and every automobile aficionado's golden compass to the exclusive and elite world of high-speed zoomers.
Written by Basem Wasef who has never been shy to proclaim his love of anything and everything that has something to do with wheels, the Speed Read Supercar takes you on an amazing journey into the creation of really fast cars that have been out of the reach of average motorists. Not only are these supercars ridiculously expensive, but they also require only the best maintenance to keep their integrity.
From the drawing board to the creation of prototypes to the final go-signal on the limited edition assembly line, the Speed Read Supercar lets you in on the secrets of the creation of land-based speed devils that can literally break many traffic laws if they were allowed to roam and blitz ordinary streets.
With iconic brands such as the Ferrari prancing horse, the bullish Lamborghini, or the tame yet beastly Porsche, Wasef takes readers to the history of the speed monsters of these brands. Even the new kids on the block like Pagani, Spyker, Noble, and Koenigsegg are equally represented in this amazing book that also provides a rare glimpse into the world of Audi, McLaren, Aston Martin, Maserati, Jaguar, Lotus, BMW, and a whole lot more. And who wouldn't know Carroll Shelby's Daytona Cobra Coupe or Ford's GT?
But it was the Miura of Lamborghini that officially started the supercar wars in early 1966 to which the other vehicle manufacturers responded by creating and rolling out their very own supercars. To this very day, these supercar brands are still at it trying to best one another with their own kind of technological innovations. Such is what the Speed Read Supercar brings.