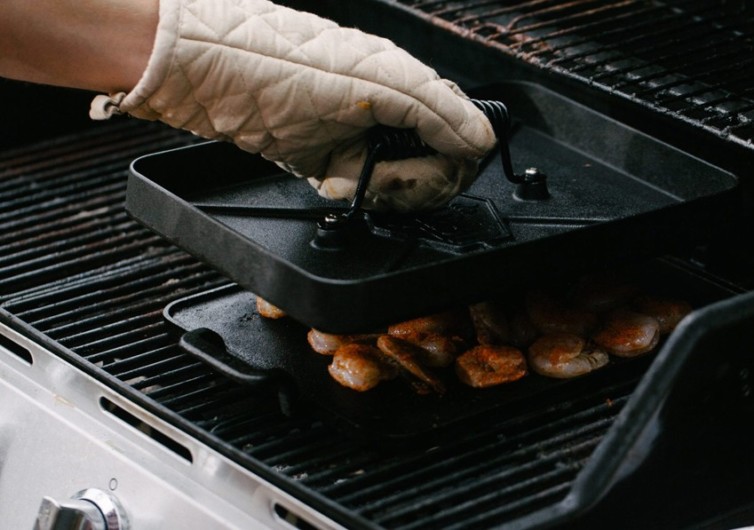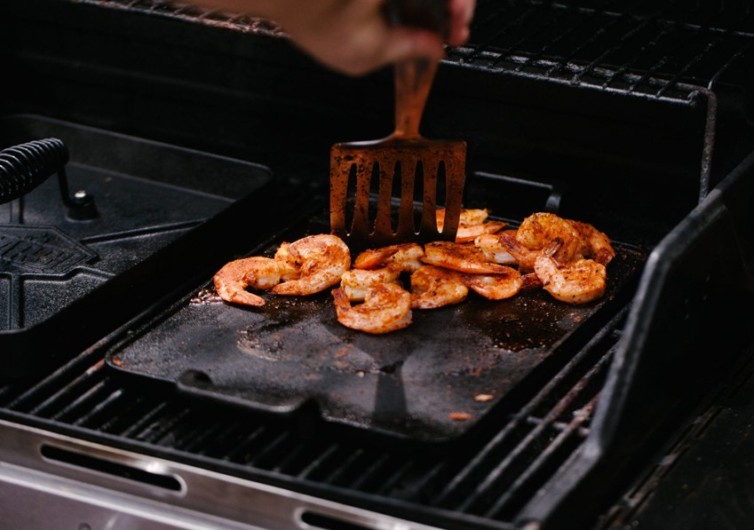 GearHungry may earn a small commission from affiliate links in this article.
Learn more
SearBQ – The Key To A Perfect Grill Session
The bacon press, made popular in the early 20th century, was essentially a hot iron placed on top of the fatty pig parts already cooking on a stovetop or BBQ. This technology pre-dates the George Foreman grill by nearly a century. And it's stuck around because it works. That's why the makers of the SearBQ decided to build a better version for your grill or oven that will allow you to cook your food in half the time.
Not only is your ability to measure heat and time important in creating tasty dishes, but it is also a requirement of good party management. No one wants to keep their guests waiting. Plating foods on time is a central element in hosting people and ensuring your in-laws don't get antsy at the dinner table. So, what you need is a bit of proper planning combined with the right tools to bring that food to temp on time.
How
In a modern gas grill or BBQ, the heat is coming from one direction, the cooking surface. While the lid is closed, you may get some reciprocal heat, like an oven, but not the direct heat of hot steel and direct flame. Additionally, inside a conventional oven, you're getting a lot of heat surrounding the food, but no direct contact with a heated surface.
The SearBQ is essentially a dual-sided cast iron press that delivers heat evenly to both sides of your food. To use it, you heat both sides, put your food in the middle, and set a timer. This process takes some of the guesswork out of flipping and mobilizing your food to ensure it's cooked through; all you need to do is monitor the temperature.
 Why
Cooking your food evenly and all the way through is key to a good grill session. Nothing is worse than throwing something on the BBQ to achieve that delicious caramelized exterior only to end up with a raw interior. Cooking something as thick as a chicken breast can take a long time, especially when the heat hits only one side.
The SearBQ allows you to apply direct heat to both sides of your meat, vegetables, and more. This cooking method's beauty is both in its speed and assurance that you're applying heat evenly. This dual-direction heat keeps you from having to continually tend to the grill.
Buy
Doesn't your food deserve a perfect cook? The SearBQ's Kickstarter starts at just $59, and units are going start shipping in January! So there's no better time to jump in line for this time-tested cooking technology.