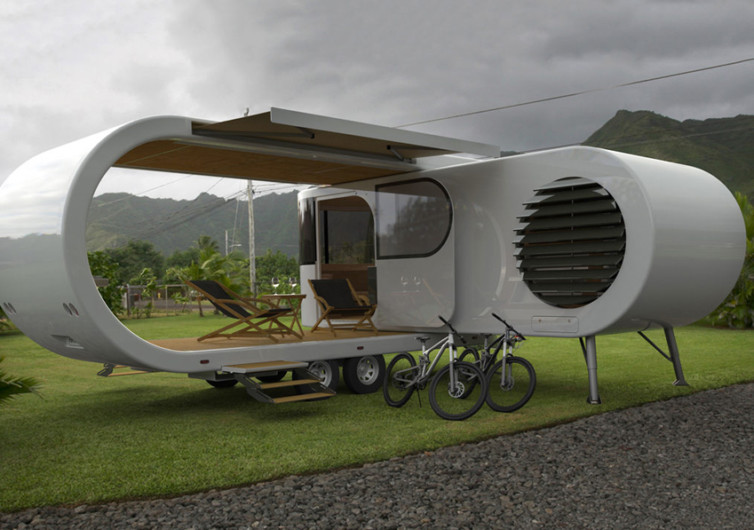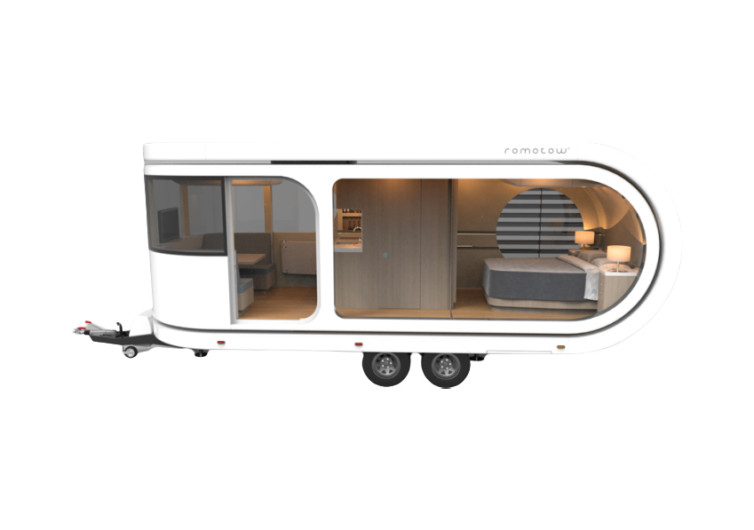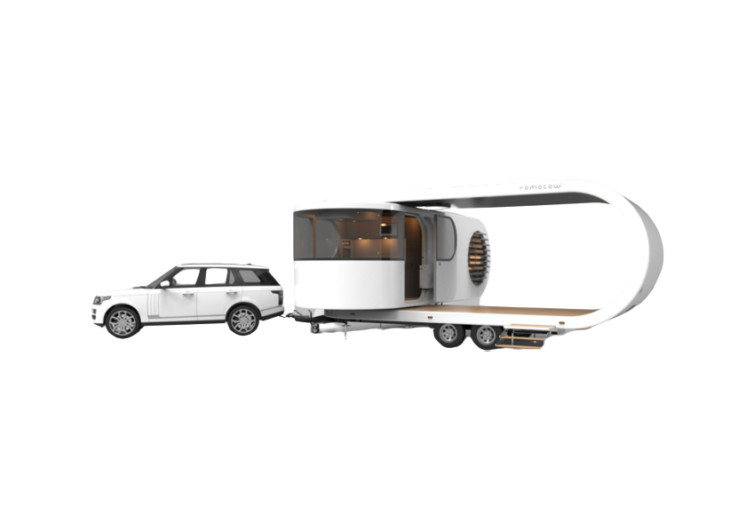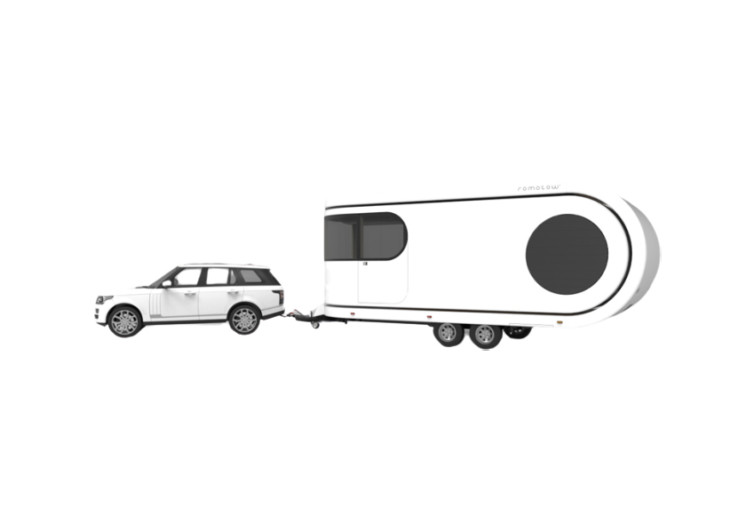 GearHungry may earn a small commission from affiliate links in this article.
Learn more
Romotow Mobile Home
With mobile homes, travelers can move from place to place in a modern style. Romotow Mobile Homes, known for their unique and stylish architectural designs, not only provide optimum comfort but also allow flexibility in the itinerary for travelers.
Product Features
Romotow has an outer and inner shell, unlike other motorhomes with the boxy build configurations. It features an expandable deck which provides extra space for guests to move around. The cabin is attached to a vehicle using a lightweight slew ring attached to a hydraulic ram. There is also an added locking mechanism at the roof and support hoop to keep the entire cabin in stable condition while in transit or at rest.
Each cabin goes through the resin infusion process, which involves the injection of composite materials and adhesives into a porous surface. Panels are fabricated individually and attached using polymer adhesives. The result is a robust, lightweight structure.
Benefits
The design is ideal for long travels. Guests won't feel boxed inside a moving vehicle with Romotow's stylish and spacious creation. Airflow within the Romotow cabin is optimum, too. Both kids and adults will appreciate the benefits of a well-ventilated mobile room. With a covered outdoor space, families can lounge in a more open space for meals and conversations,  enjoying a more immersive experience with the outdoor world.
The expandable deck has both manual and automated controls – another convenience for users. The sleeping area, kitchenette, and mini indoor lounge have partitions, and this setup affords guests a sense of privacy and helps block noise.
Downsides
You need a capable tow vehicle, but many prefer this arrangement because there isn't another motor to maintain.
The pod can only sleep four, so if you have a larger family or travel in bigger groups, the Romotow isn't a viable solution.