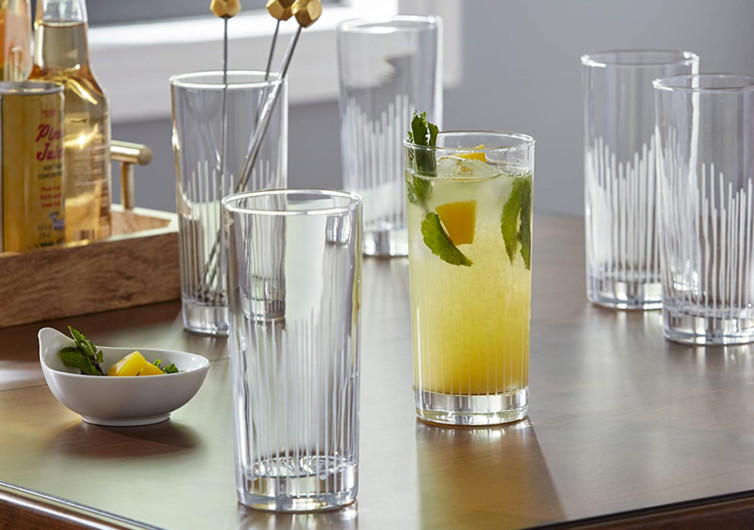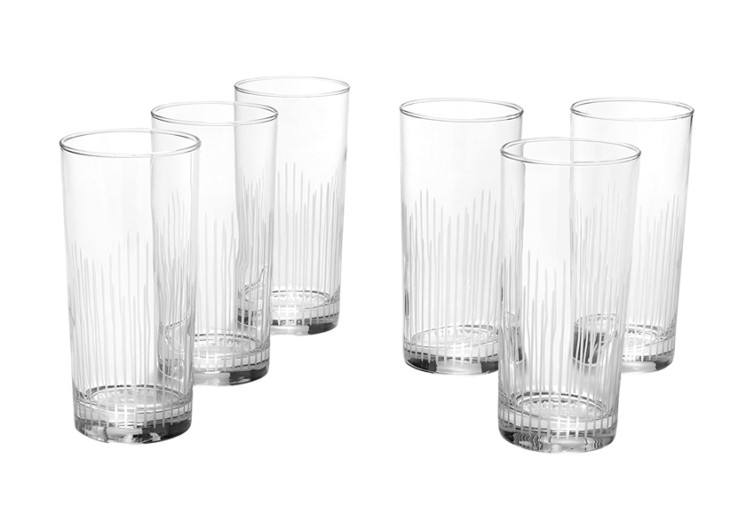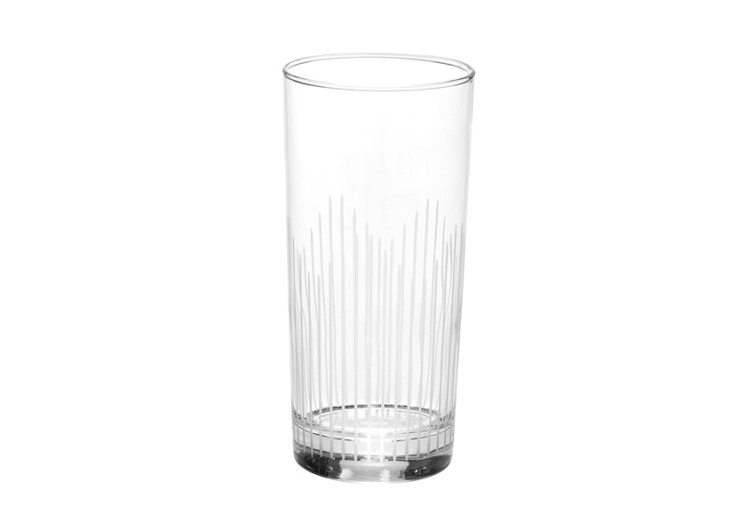 GearHungry may earn a small commission from affiliate links in this article.
Learn more
Rivet Modern 16 oz. Highball Glass, Set of 6
The Rivet 16-pc Modern Highball Glass is a modern take on a whiskey glass. It can contain up to 16 oz of cocktails and its design gives a sophisticated touch on your drinks. They are exactly what you need to complete your liquor bar.
There are many types of glasses to hold different types of alcohol. You have your wine glasses, whiskey glasses, and even shot glasses for tequila. However, the right glass to use for cocktails is vague because cocktails are considered a casual alcohol drink. Unlike beer that you drink in a bottle or a beer mug, what to use for serving cocktails is a bit unclear.
With the Rivet Modern 16 oz. Highball Glass, you don't have to be unsure. The length of the glass provides the right amount of volume for your cocktails. It's not too short nor too long. It's just right, just as the saying goes. This glassware set is designed with parallel lines at the bottom to give a touch of elegance. With this design, you won't confuse it with your water glass.
This highball glass can also be used as your all-around glass at home. If you're not fond of alcohol, then this shouldn't stop you from using the Rivet glass for other liquids. Serve your cold juices and shakes in this glass and make it presentable.
Another great thing to love about the Rivet Highball Glass set is its affordable price. For only $33, you get 6 elegant highball glasses that you can use every day. It's durable and dishwasher-safe. However, to ensure the quality of the glasses, the recommended cleaning is handwashing. This will prolong the "sparkle" in the glass.
Overall, the Rivet Highball Glass set is a must-try for people who are looking for a good quality glass that they can use for every day and for special occasions.