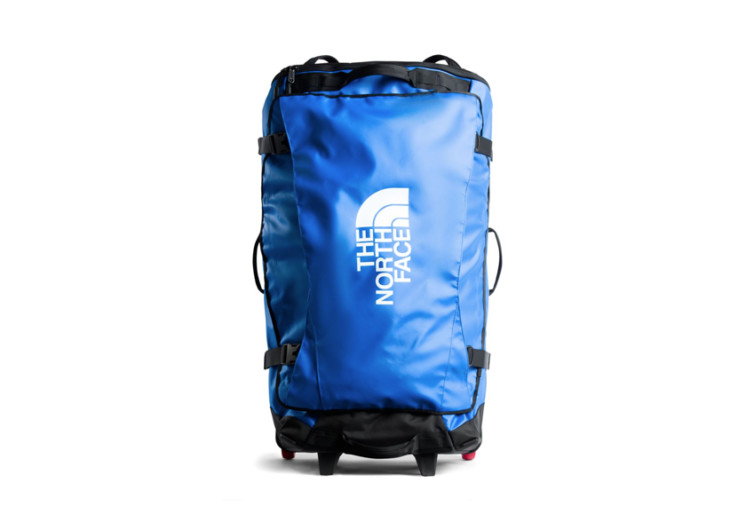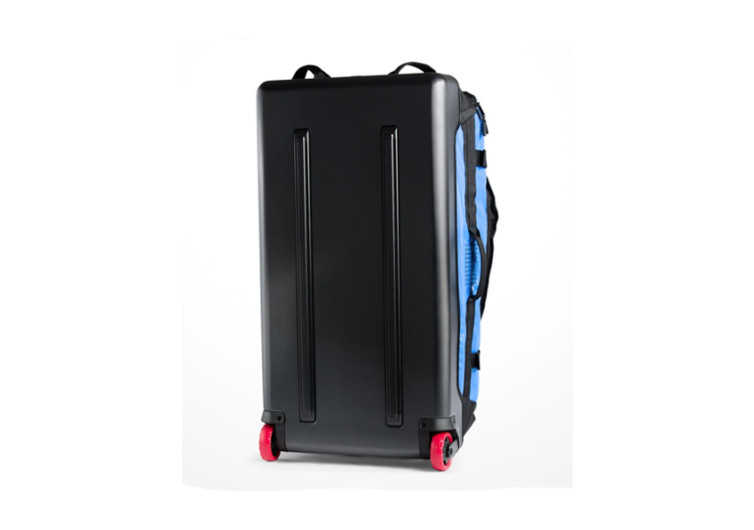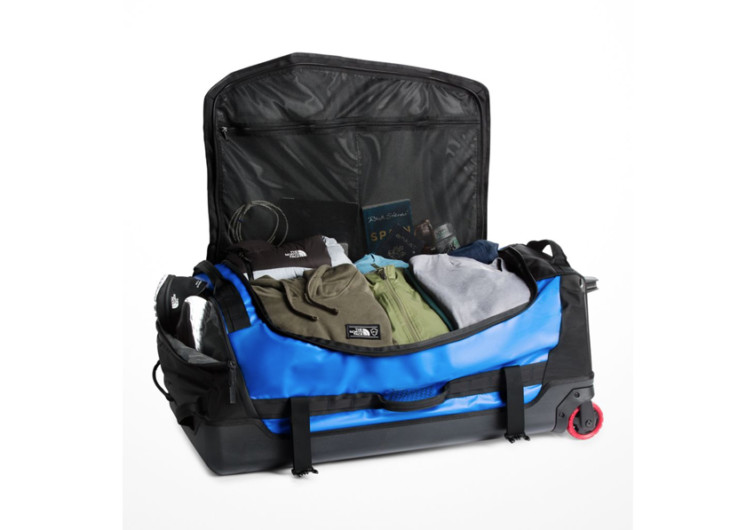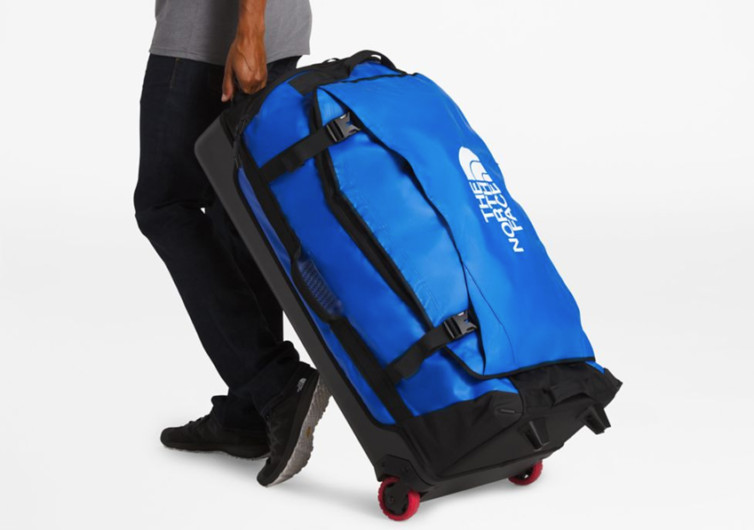 GearHungry may earn a small commission from affiliate links in this article.
Learn more
North Face Rolling Thunder
North Face's Rolling Thunder has all the makings of a great travel luggage. It has a simple yet robust design that craves for the toughest adventures. It's a luggage that is perfect for longer holiday vacations and journeys into the far reaches of the planet. It's lightweight yet tough. It's the perfect combo for a more thrilling adventure.
Providing the structure of this 155-liter travel luggage is a combination of ultra-tough materials. Forming the core is a Base Camp material that is famous for its resilience, durability, and strength. The addition of nylon into its fabric construction further gives the Rolling Thunder strength and durability.
It's what protects your personal belongings from the world's roughest baggage handlers. Adding to the strength and durability of the Rolling Thunder is a back panel structure that has a simple yet robust design. Together, the back panel and the fabric base give the Rolling Thunder the toughness of an outdoor backpack but with the sensibility of a posh travel luggage.
There is a separate compartment for dirty clothes, shoes, and other soiled items on the exterior of the Rolling Thunder. This prevents mixing your soiled items with the fresh ones. This also means you get to use its spacious 155-liter capacity for all the more important things in your life.
The extra-large wheels are self-cleaning. You will never worry about tracking dirt, mud, and debris on hotel or airport hallways. The wheels provide excellent traction, too, allowing them to grip any surface.
The Rolling Thunder also features Sherpa straps. This allows you to carry the Rolling Thunder like a backpack or duffel. There are pockets galore, both inside and outside the Rolling Thunder. The back panel comes with perforations. This reduces its weight without compromising strength.
The Rolling Thunder is ready for your next adventure.