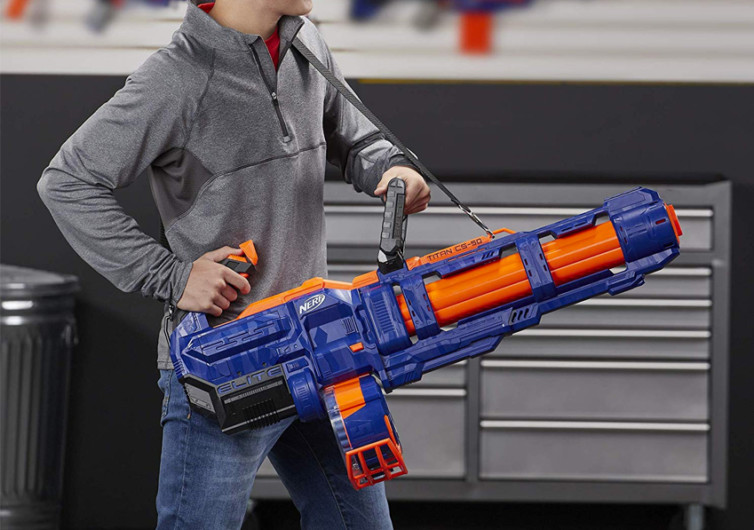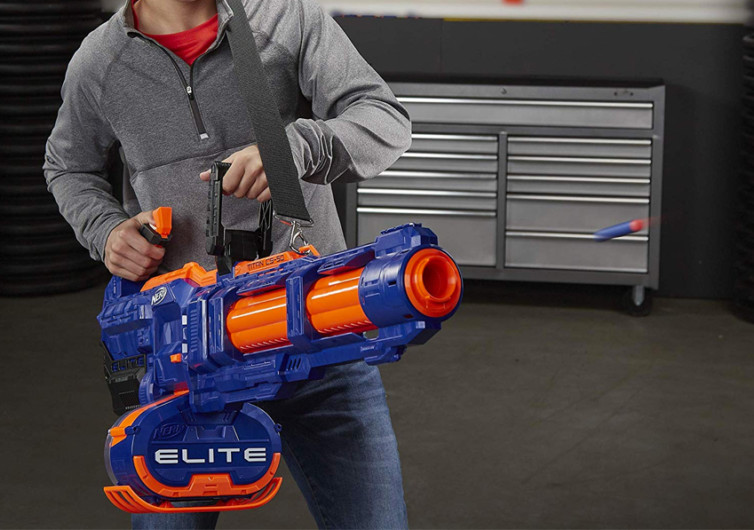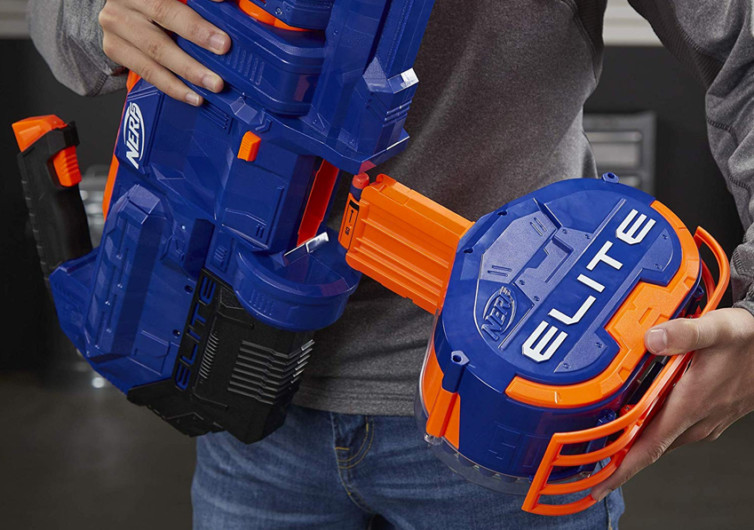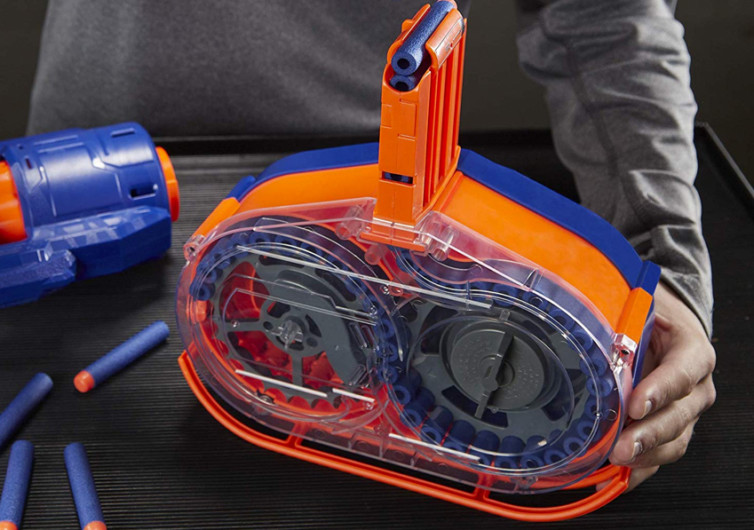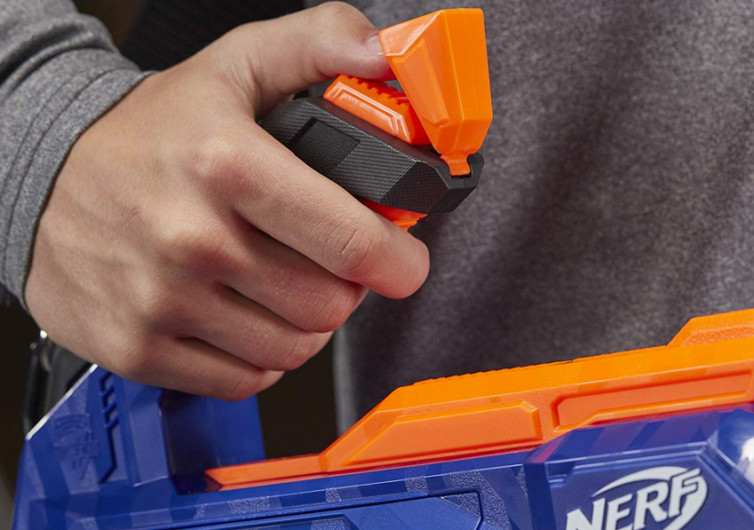 GearHungry may earn a small commission from affiliate links in this article.
Learn more
NERF Elite Titan CS-50
NERF fans will have a heyday using the Elite Titan CS-50 to blast their opponents to smithereens. This toy blaster has enough firepower to keep enemies at bay. With a motorized mechanism and a drum full of Elite darts, enemies can only pray the shooter is not fast enough in reloading.
Like all NERF guns, the Elite Titan provides a gaming experience that is a lot more engaging than computer FPV shooter games. It features Elite darts that NERF designers engineered for optimum flight. This allows them to go the distance and allow users to shoot with stunning precision. The good news is that whoever gets hit with these darts will not end up in the hospital. The tips are hollow and flexible and the whole dart system is made of foam.
What makes the Titan CS-50 quite unique is its integrated motor. This guarantees more action-packed adventures. Fifty Elite darts can spurt through the Titan's muzzle at a blistering rate of fire. Opponents will have no chance of returning fire once the shooter starts squeezing the Titan CS-50's trigger.
The attached drum is reminiscent of the early 20th century Tommy gun. It is a gangster's favorite, spraying the enemy with bullets. In like manner, the Titan CS-50 can also deliver the same experience. As one pulls on the trigger, the drum rotates like the barrel of a real Tommy gun. One can only imagine the fear in the eyes of opponents once they see a hail of darts raining down on them. Don't worry, you will not be breaking any laws whenever you use this NERF blaster.
The NERF Elite Titan CS-50 is a toy blaster that's not only for kids. It is also a great tool for adults to relive the joys and excitement of playing a shooting game with friends.