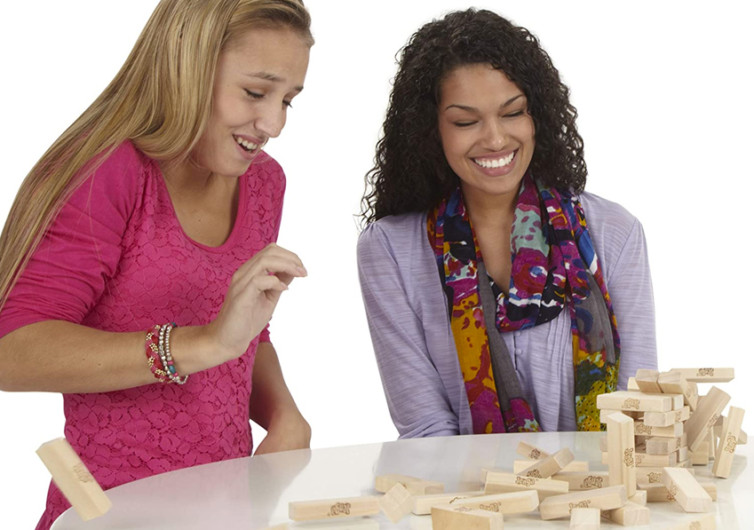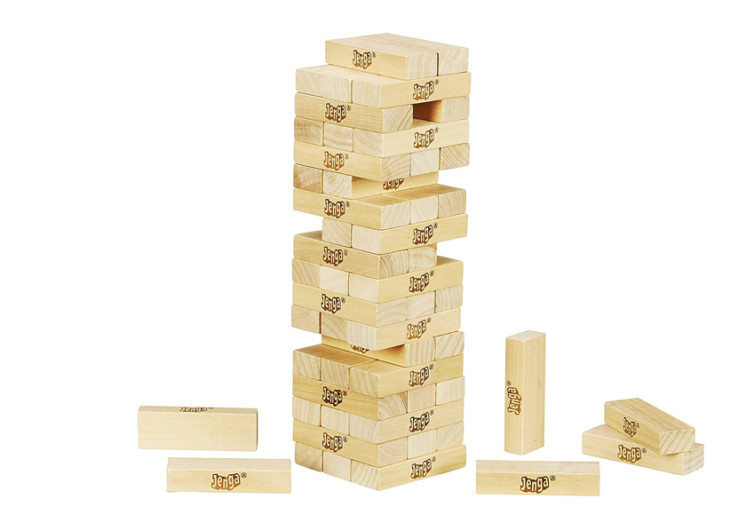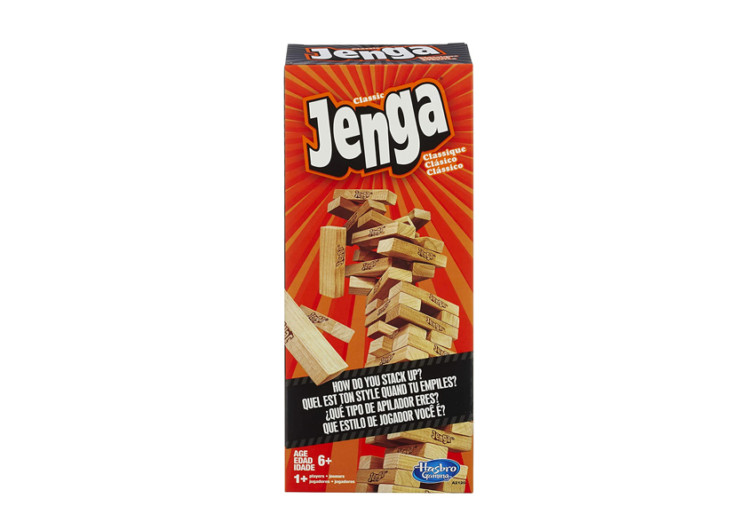 GearHungry may earn a small commission from affiliate links in this article.
Learn more
Jenga Classic Game
The Jenga Classic Game is a household game that does not need any introduction. A game to test your balance, keen eye, and physics knowledge, Jenga is renowned for its simple, yet exciting mechanics. The goal is simple – stack as many blocks without causing the tower to fall.
The Jenga Classic Game has long been a popular game for kids and adults alike. The box contains 54 hardwood blocks and a stacking sleeve to help you create a perfect tower. After stacking everything by 3's, you can now start the game that is stimulating and challenging.
With so many complicated card and board games, Jenga Classic Game shows that you do not need something complicated to have fun. This is a game that is safe for the whole family to play. Even kids as young as five years old can play this game. What's great about it is that you can play alone or have as many as you would like.
Other teachers have found this game to be a great example of balance and physics, so it's not really just a game for fun's sake. In fact, Jenga Classic Game can be a teaching tool to discuss balance and friction to children. With these simple blocks, you can introduce difficult physics concepts in a much easier way.
All in all, Jenga Classic Game is a game you should always have in your cabinet. It's a great way to bring family and friends together for a friendly game. If you want people to stop holding their phones for a moment, this is the game to play. No one can resist the goal of keeping the tower standing. With this classic game, you gain not just less screen time, but a bonding time for people of all ages at a very affordable price.