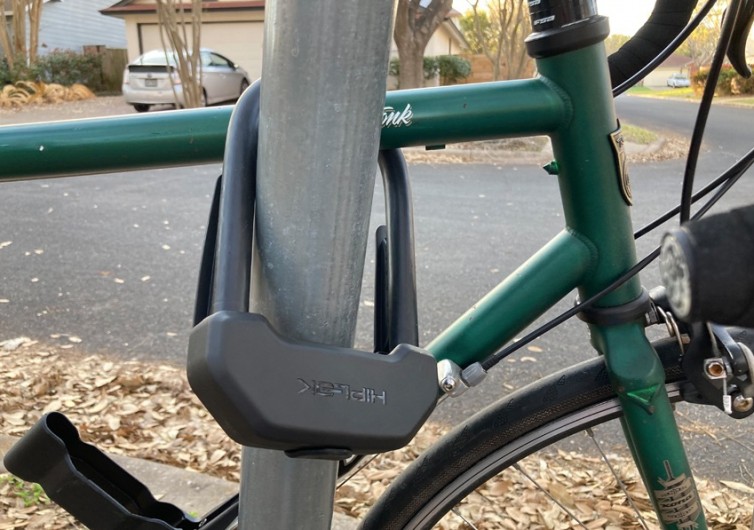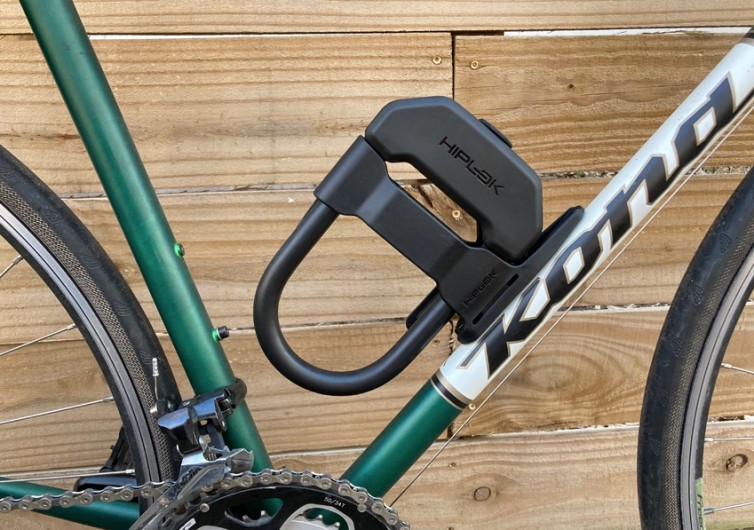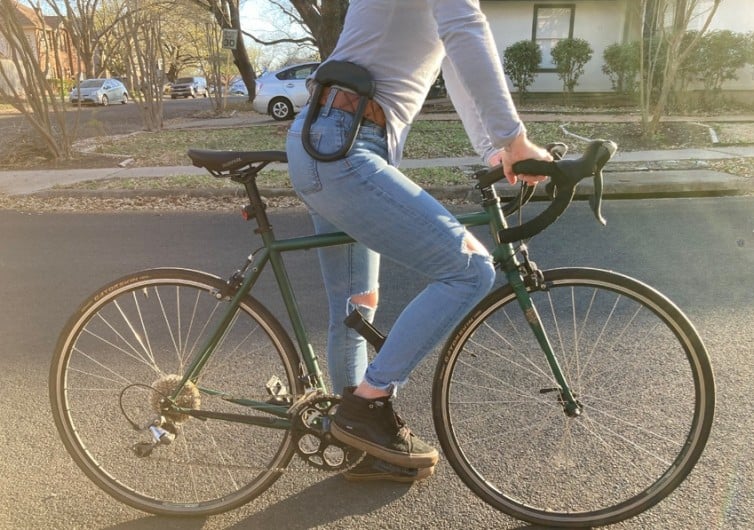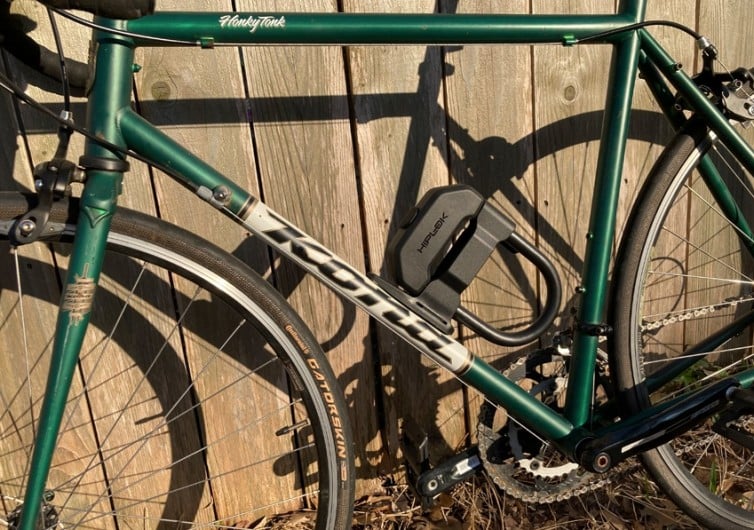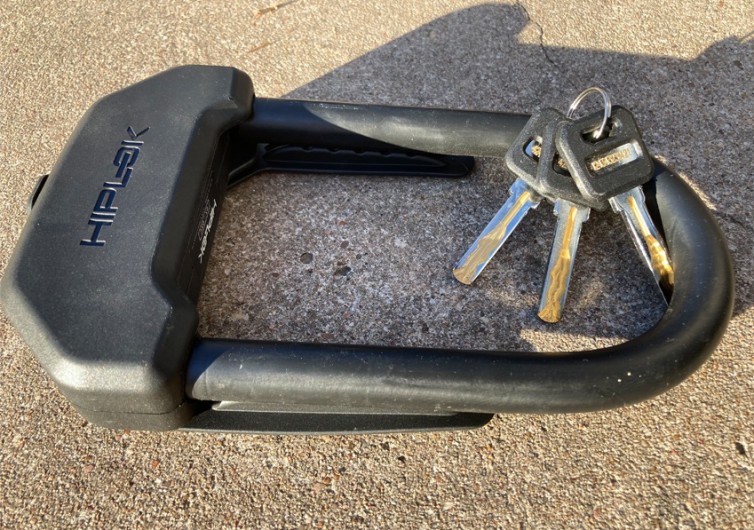 GearHungry may earn a small commission from affiliate links in this article.
Learn more
HipLok DXF: A Burly Bike Lock You Can Wear
Does the perfect bike lock exist? Different riders with varying security needs, bicycle types, and commuting habits all demand different features in a bike lock. The strength, weight, locking mechanism, size capacity, and other factors are all parameters that each cyclist must consider before purchasing theft protection for their beloved steed. The HipLok DXF bridges the middle ground with chain-like strength in a compact, easy carrying D-shaped bike lock. An above-average and a noteworthy contender in bike locks, especially for cycling commuters.
The HipLok DXF Offering
With a weight shy of 2.5 pounds, the HipLok DXF is among the lightest U-style locks to receive the maximum gold level security rating from Sold Secure, a respected testing and certification house for security products.
The D-shaped locking area is 15 by 8.5 cm and spacious enough to fit around a bike rack, fork, and bicycle wheel.
The HipLok DXF has two equally quick, convenient options for carrying it en route. A patented Clip and Ride System allows storage on belts or bag straps for quick turn arounds. A unique speed-loading frame bracket secures the lock otherwise.
The DXF uses a double-dead lock with anti-rotation locking. The shackle is 14-mm premium hardened steel. Each DFX bike lock comes with a lifetime warranty, three keys, and a database to register your lock and key for replacement keys if the original three are misplaced.
The HipLok DXF wearable bike lock is available in black or orange, which would add a pop of bright color to your get-up for added visibility.
Testing the HipLok DFX
As a female, right away, I knew I would use the DXF more with the mounted speed-loading frame bracket instead of the wearable Clip and Ride system. Typically, I do not ride in clothing with enough rigidity or a belt to support the DXF. But, I did find the opportunity to use the wearable patented design during a few rides on a carbon fiber e-bike that lacked mounting holes in the seat or down tube.
The bracket took less than 5 minutes to mount onto my trusty steed's using only a 4-mm Allen key. I used my bike's existing hardware and mounting holes. If I had had to remove a water bottle cage, it might have taken me a couple of extra minutes.
Depending on the bicycle's size and placement of the mounting holes, the DXF impedes the ability to have both the HipLok and a water bottle mounted within the frame.
The carrying mechanisms of this bike lock are the highlight, though. When commuting, the D-lock sat securely in the mount; I didn't even notice it. The quick and easy removal from the mount made for fast stops between the corner store and post office.
While riding through downtown Austin on the e-bike, I utilized the belt-designed Clip and Ride system, which utilizes two 2-inch prongs to hook onto the rider's belt. These hooks allowed me to ride without concern that the D-lock would topple up and out of my belt. The patented system also works well with riding-specific backpacks that feature side straps for bike locks.
Even without the carry mechanisms, the HipLok DXF would still be a strong bike lock to deter the most determined thieves. The entire thing felt impenetrable, reliable and left me with a sense of confidence every time I locked up.
Review Conclusions
At HipLok, a team of dedicated cyclists continues to design and optimize its locking systems for comfort, ease of commute, and peace of mind. The HipLok DXF (MSRP $103) is a testament to its experience, love for cycling, and knowledge of customer needs.
The lightweight but robust build and two-way carrying design make the DXF an ideal wearable bike lock for avid cycling commuters.