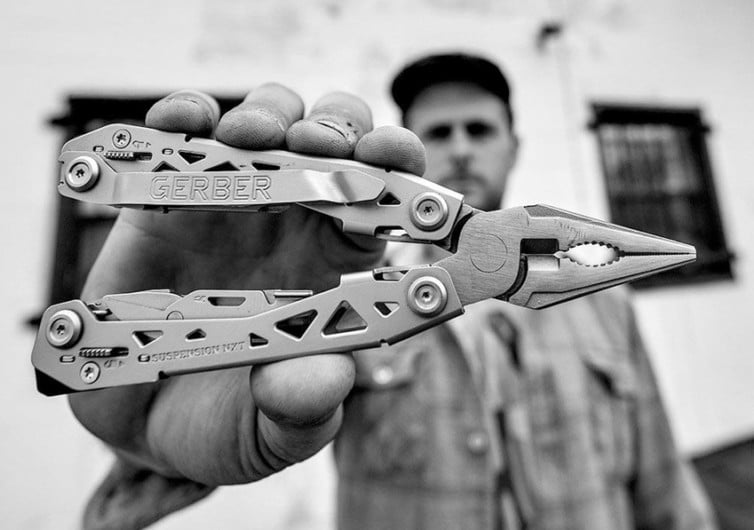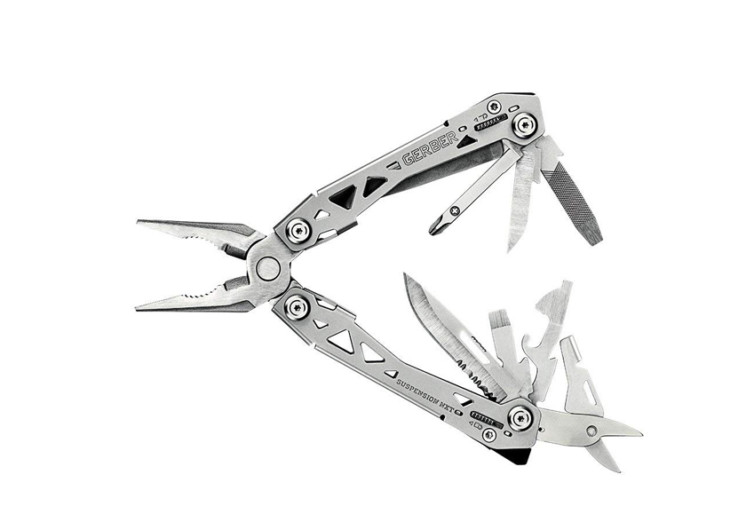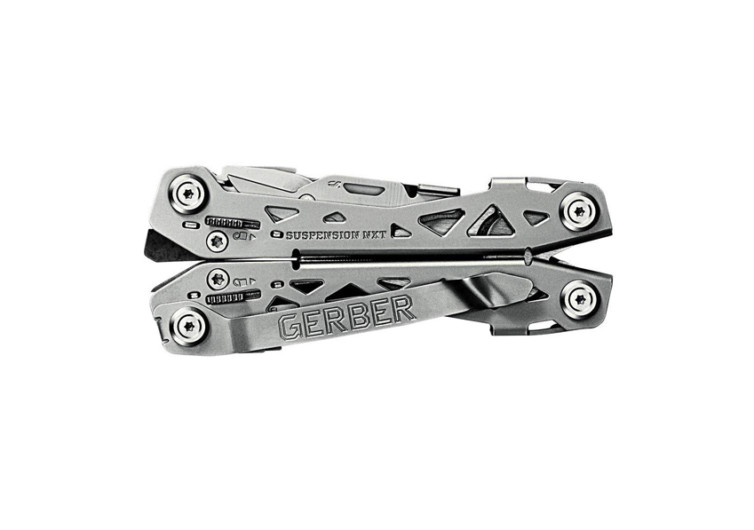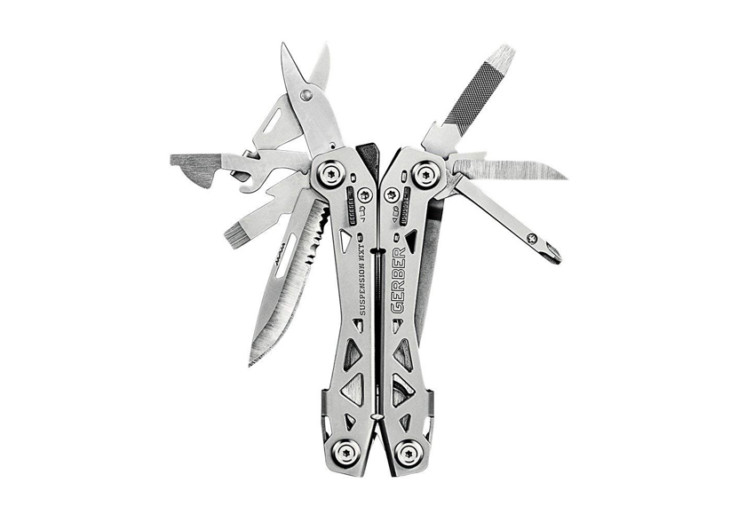 GearHungry may earn a small commission from affiliate links in this article.
Learn more
Gerber Suspension-NXT
Choosing the right multi-tool that you can easily slip into your pocket or store into your glove box can prove to be quite a headache. There are certain tools that are simply not included in conventional pocket multi-tools that you'll end up with a number of these. Unfortunately, it doesn't solve the problem either as you'll have a few tools that are the same. Fortunately, Gerber has been intently listening to your needs. That's why it designed the Suspension-NXT.
The 15-tool Suspension-NXT comes in the classic butterfly opening style that has become almost synonymous with Gerber multi-tools. It looks mightily heavy, but you'd be surprised at how light it feels on the hands. But don't ever think that its lightweight construction is any indication of its mediocre performance. Far from it!
The Suspension-NXT comes with a rather peculiar slim design; peculiar since you're talking about cramming 15 different tools into a device that can be easily slipped into one's pocket whether up front or the back. The built-in tools are readily available in a snap whether it is for locking, tightening, or cutting.
The spring-loaded needle-nosed pliers form the base of the Suspension-NXT which also doubles as a standard plier and wire cutter. Drivers, scissors, and a 2.25-inch partially serrated blade open up like the wings of a majestic butterfly. There is a bottle opener for capping the day's work with a nice gulp of soda or beer. A can opener already comes as a standard and so are a wire stripper, an awl, a file, and a ruler. The pocket clip is all that the outside world will see of the Suspension-NXT once it's been pocketed.
Don't fall for pocket multi-tool gadgets that promise you the sky. With the remarkable design and craftsmanship of Gerber's Suspension-NXT, however, everything is possible.
You May Also Like: Best EDC Pocket Organisers