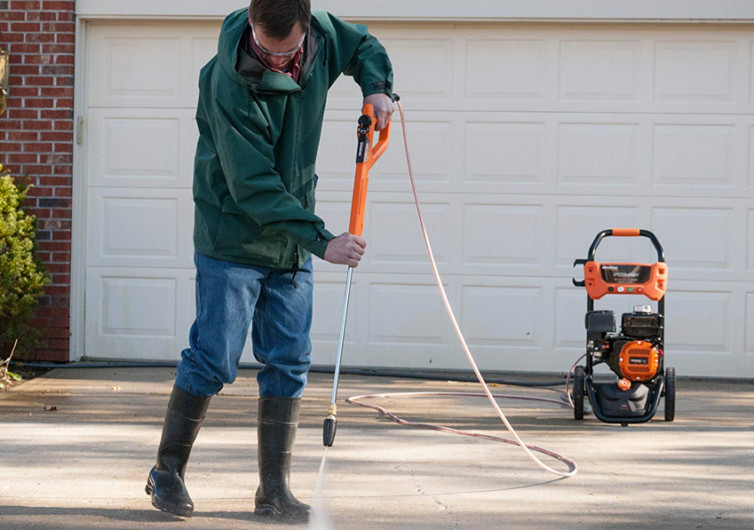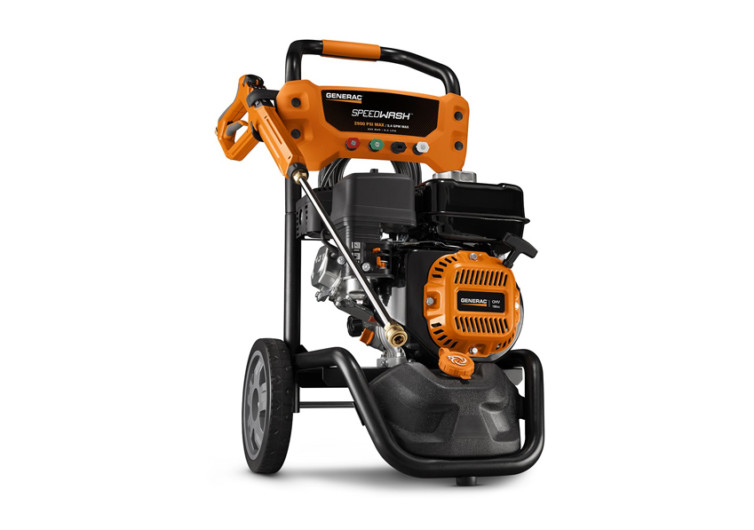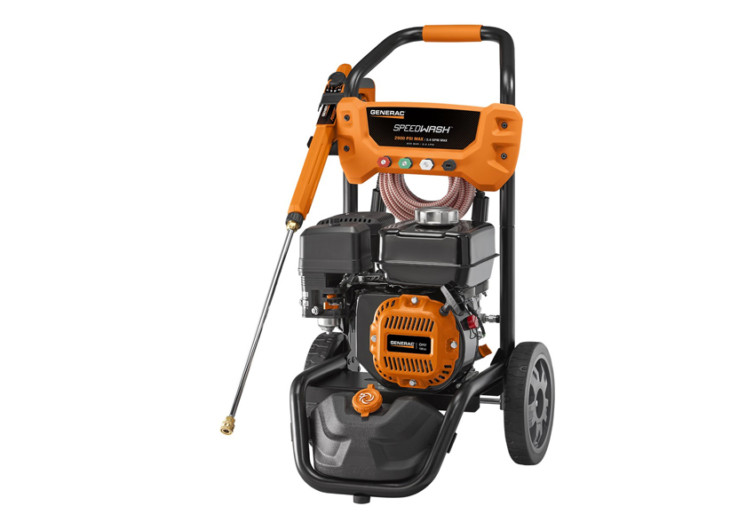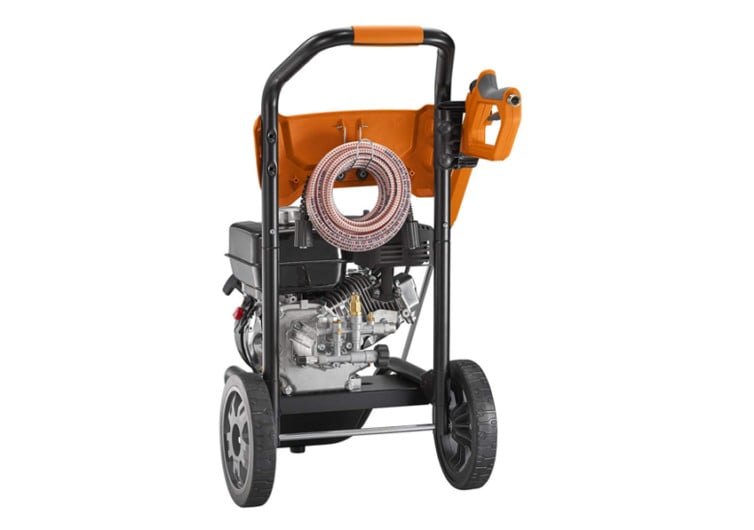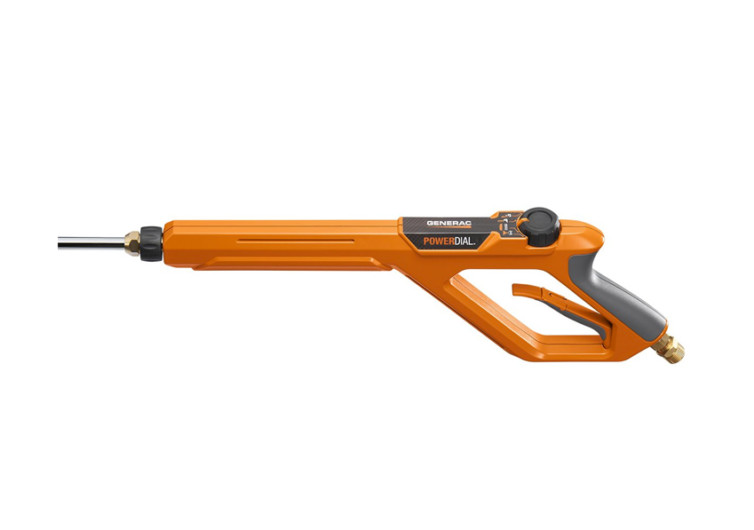 GearHungry may earn a small commission from affiliate links in this article.
Learn more
Generac SpeedWash
There are some tasks that your ordinary garden hose is simply not geared to perform with utmost efficiency. And while there are a lot of pressure washers in the market, you'll have a much better chance of accomplishing your tasks with the unique design and superb performance of the Generac SpeedWash Power Washer. Highly mobile with powerful motor and friendly interface, the SpeedWash gets the job done.
This portable mobile platform comes with a 196-cc OHV engine that provides the power to blast debris and other particles off surfaces regardless of how stubborn they may be. The system comes with a number of neat quick-change nozzle tips for different applications and made easy by the system's PowerDial gun.
There's the 12-inch wide Power Broom for cleaning sidewalks, decks, driveways, and patios as well as other large-area surfaces. This contraption can finish the job of other systems by up to 4 times faster. It also comes with the Turbo Nozzle complete with its highly-precise rotating stream, perfect for dislodging stubborn grime and dirt on any surface. It's the kind of attachment that can complete the task by 30% less time.
The SpeedWash also comes with a Soap Blaster nozzle tip, allowing you to produce a stream of highly pressurized water for up to 300% the distance of the streams of your ordinary garden hose. This is what you'll need to blast through the really tough stains, making it a lot easier to remove such nasty contaminants.
The system already comes with its own non-marring, kink-resistant flex hose that can extend up to 30 feet. And with its humongous no-flat rubber tires, getting the SpeedWash to any area in your home is definitely a breeze.
The Generac SpeedWash power washer is a nifty machine that allows you to clean surfaces faster and definitely smarter.