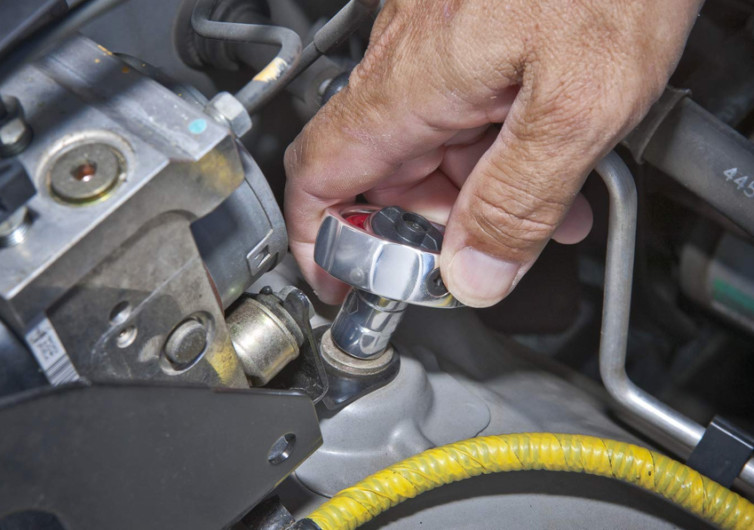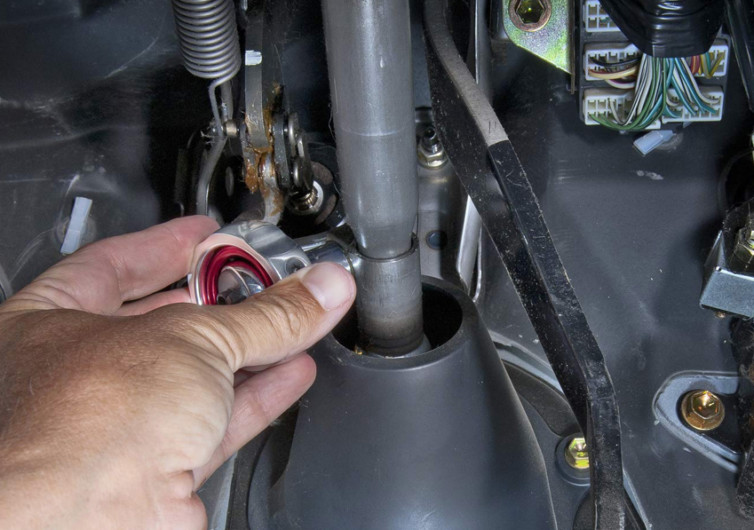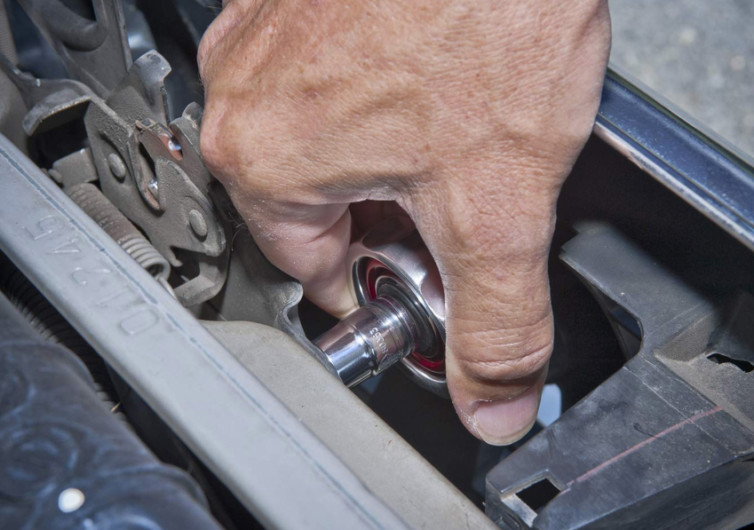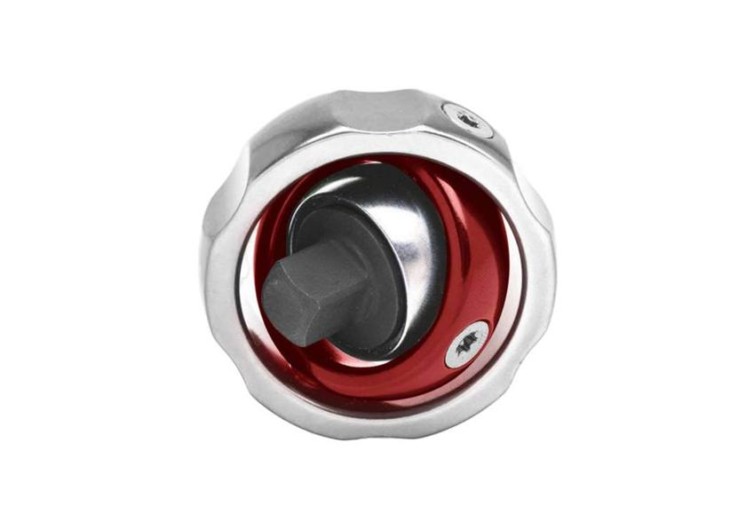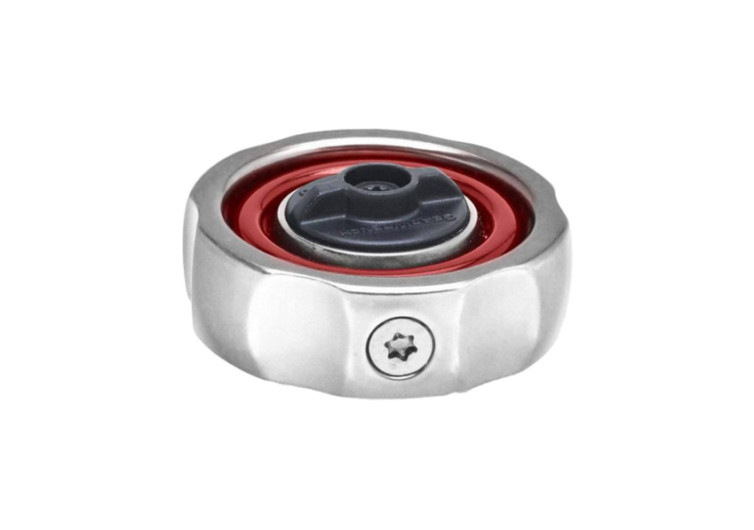 GearHungry may earn a small commission from affiliate links in this article.
Learn more
Gimbal Ratchet by GearWrench – Pivoting Pocket Tool
Simple concept, complex engineering – that's our jam here at Gear Hungry. If the handle-free GearWrench Gimbal Ratchet doesn't exemplify that, then we don't know what does. It's a pocket-sized, hand-powered ratchet wrench that had us asking two questions at once: 1) what took humanity so long? and 2) how is this possible? The answer to a million little mechanical conundrums is now available in two common drive sizes for less than $15 each.
Gimbal Ratchet Functionality
The Gimbal Ratchet by GearWrench is a fixed-square ratchet tool that is free of any traditional handle. The gimbal design allows the golf ball-sized assembly to pivot in two directions, giving technicians newfound access to confined spaces. A simple forward/reverse lever grants the user directional control without ever needing to withdraw the tool from the workspace.
The Gimbal Ratchet features a 72-tooth mechanism that feeds out a five-degree swing arc. That acute arc translates to tighter turns in spaces that do not accommodate prototypical ratchet profiles. It also makes for faster completion times of common jobs, like those found beneath dashboards.
GearWrench offers the Gimbal Ratchet in 1/4-inch and 3/8-inch drive sizes to suit the majority of specialized ratcheting needs.
Gimbal Ratchet Quality
GearWrench brought the first five-degree ratcheting wrench to market in 1996. The innovation established the company as a trusted name in automotive and industrial circles, where it has continued innovating new tools and refining its wrench sets ever since.
It should come as no surprise, then, that the Gimbal Ratchet exceeds ASME standards and performance requirements. The triple-banded construction is made from alloy steel, while each articulating band boasts an anodized aluminum finish. The center band is color-coded according to drive size — blue for the 1/4-inch drive and red for the 3/8-inch drive.
True to GearWrench's design standards, the outer band or "thumbwheel" offers six finger recesses for a secure, ergonomic grip.
The Cost of Doing Business
GearWrench seems to pride itself on making the difficult doable — a principle that's evident in their engineering and their price points. Pick up either the 1/4- or 3/8-inch drive Gimbal Ratchet for $14, and you'll receive GearWrench's limited lifetime warranty.
So why not pick up the wrench set? Whatcha waiting for? Those hard-to-reach odd jobs won't finish themselves.