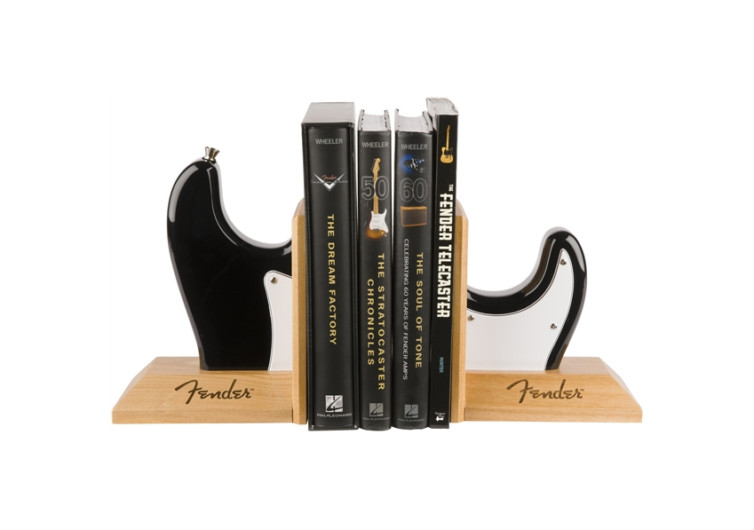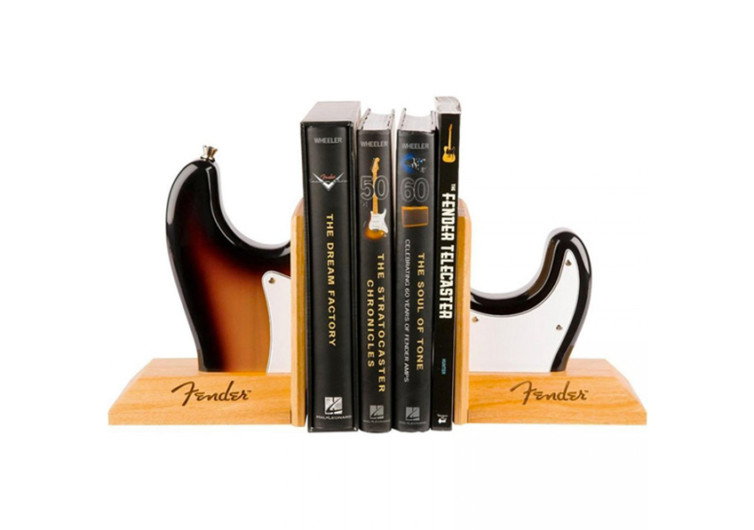 GearHungry may earn a small commission from affiliate links in this article.
Learn more
Fender Strat Body Book Ends
There's no denying the allure of the guitar as a tool for expressing one's emotions or as a means to communicate with the soul. And if you do manage to get the Fender Strat Body Bookends, there's no denying how important music is in your life and how instrumental the guitar is in shaping your dreams.
These bookends come with the classic design of an electric guitar, splitting the body to get only the upper third to where it is connected to the neck. On one bookend is the longer, more pronounced body of the guitar while the other bookend comes with a slightly smaller version. When you put these two together, you'd invariably produce the classic shape of an electric guitar. Unfortunately, it wasn't really designed to be positioned in such a way.
The Fender Strat Body bookends are, first and foremost, a neat and elegant way to organize and secure your books. While it is true that almost everyone today prefers a digital copy of a particular title, there are still those who choose to go the old-fashioned route. The Strat Body Bookends are designed specifically for these people; although you're more than welcome to bring these pieces home and place them in your display cabinet.
Even if you don't look at the guitar body, the desk piece will still be remarkably elegant because of the wooden base upon which the Strat body is mounted on. These are meticulously crafted using the very same materials that Fender uses in the creation of its legendary guitars. It's a collectible of sorts and one that will surely bring fond memories of a time when guitars rocked the world.
The Fender Strat Body Bookend is a great gift idea whether it's for some music lover fascinated with guitars or for your very own collection.