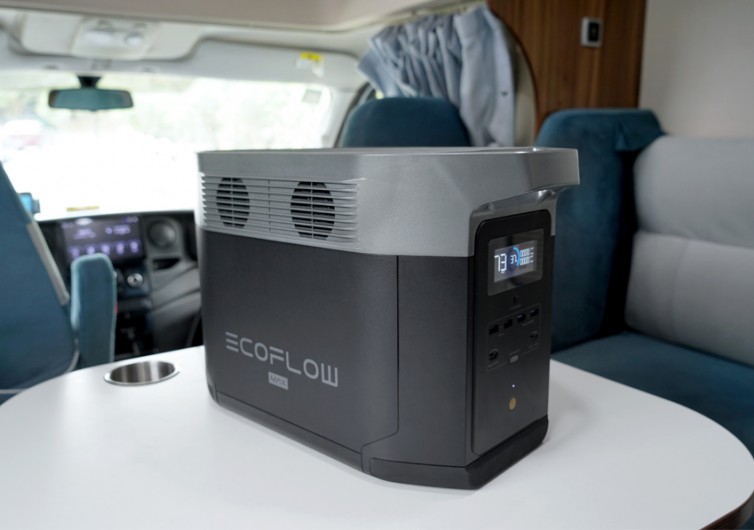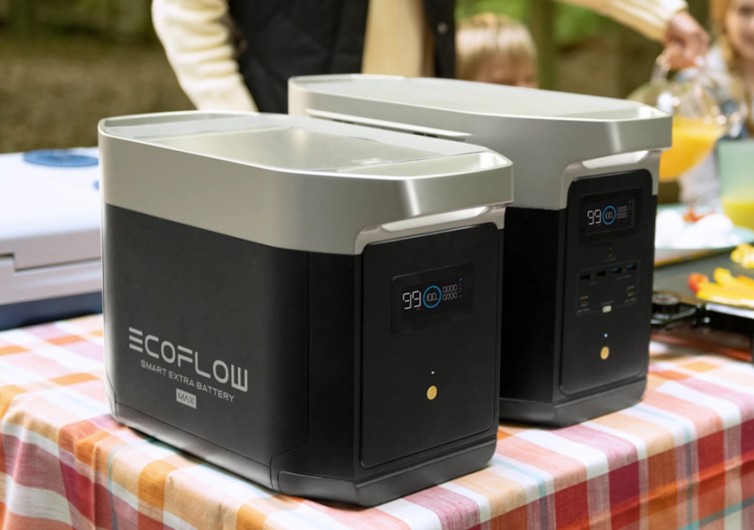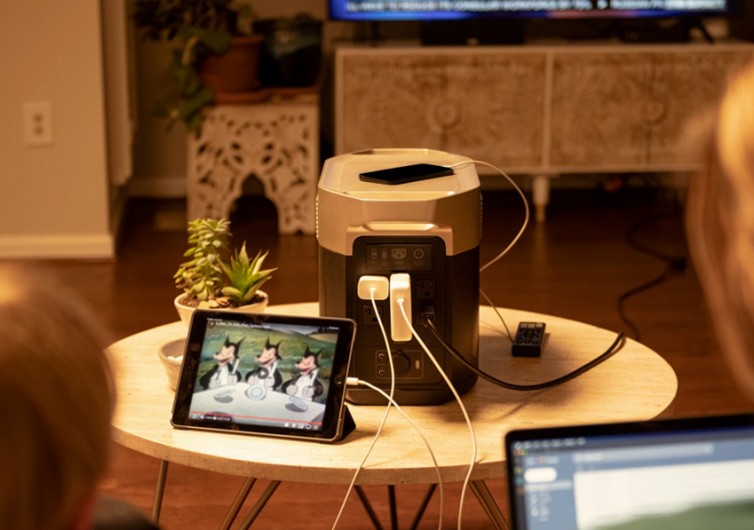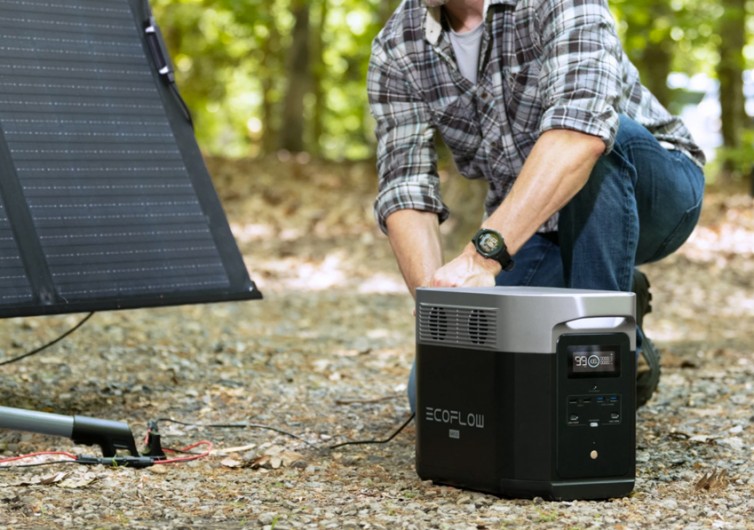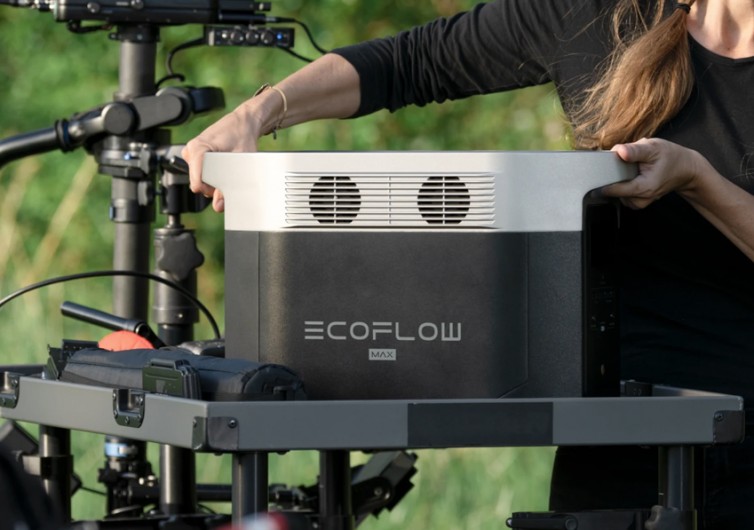 GearHungry may earn a small commission from affiliate links in this article.
Learn more
Small Box, Big Watts: EcoFlow DELTA Max Offers Portable Power With Fast Charge Times
The EcoFlow DELTA Max is a portable power station that can travel with you to the campsite, cabin, or work site for a reliable source of energy.
Aside from an adventure companion, the EcoFlow DELTA Max is an option for backup power at home. It holds its charge for months and can use the sun to recharge as well. Add-on batteries and solar panels can further extend its functionality.
The high-capacity station can power big appliances, power tools, and most modern camping devices. With 80% recharge times of 65 minutes, the station shouldn't be tethered to an energy source for very long — unless you need it to be.
The EcoFlow DELTA Max is for anyone with power needs off the grid, or even when the grid gives out at home. At 48 pounds, it's portable enough to pack on camping trips or to live in the back of your trusty van or truck. There, it can provide power for outdoor staples like stoves, lanterns, and headlamps for days.
When working on projects outside the house or on a remote job site, the station can act as your power hub. It can run multiple tools at once and recharge with solar panels at the same time.
Fast Charge Times
At our sister site, we've previously introduced the DELTA mini, which touts fast charging times and the ability to power nearly all appliances. Those same qualities can be found in the DELTA Max.
In fact, the station reportedly charges up from zero to 80% in 65 minutes. The brand claims its full recharge time of 1.8 hours is twice as fast as similar power supplies on the market.
Additionally, the station can power multiple devices at the same time, which is important in emergency power scenarios, while working on projects, or just charging a few items at camp after a long day on the trail. Most appliances, phones, and outdoor gear can be powered by one of DELTA Max's six AC outlets, two USB-C ports, or two USB-A ports.
Then there are appliances that draw substantial power. EcoFlow says the DELTA Max can power heavy-duty appliances like refrigerators or a dryer (up to 3,400 W). That's something to consider if you're in an area prone to blackouts.
Outside of emergency scenarios, the power station can be recharged using a standard AC outlet or a car charger.
Boost the Solar Charge
In remote locations or during blackouts, the DELTA Max can use solar power to recharge. The brand reports adding two 400W EcoFlow solar panels can deliver 800W max solar charging speeds. The station has a voltage range from 11 to 100 V, and the MC4 connector lets you connect to other solar panels as well.
Currently, you can bundle a 110W or a 160W solar panel ($299 or $399, respectively) with the initial purchase of a DELTA Max station.
EcoFLow says its maximum power point tracking (MPPT) algorithm will automatically optimize the solar input based on its readings of voltage and current in real-time.
Also of note, you can monitor and control your power usage with the EcoFlow app if you're connected to a Wi-Fi signal.
Add Power Capacity
As is, the EcoFlow DELTA Max's 2,016Wh capacity is enough to power several appliances and lights during a blackout. The brand says the station can power "four lights, a fan, a router, a laptop, a fridge, and charging of smartphones for half a day."
If that's not enough, EcoFlow makes add-ons to increase your banked power. By connecting two DELTA Max Smart Extra Batteries, you can expand the stored capacity to 6,048 Wh. In this state, the unit can run for 1.5 days.
DELTA Max 1600 Plans
Following the release of the EcoFlow DELTA Max, EcoFlow plans to launch the EcoFlow DELTA Max 1600 this fall. The 1600 model is intended for customers with backup power needs on a smaller scale.
The EcoFlow DELTA Max 1600 has a base capacity of 1,612 Wh, which can increase to 5,644 Wh when connected with two Smart Extra Batteries.
Specs:
Capacity: 2,016 Wh
Power output: 2,400 W
Charge time: 100% in 1.8 hours (1,800W input)
Fast charge time: 80% in 65 minutes
Solar charge time: 3.2-6.3 hours in full sunlight
Solar inputs: 800 W max, 11-100 V, 10 A
Weight: 48 lbs.
Price: $2,099
This article is sponsored by EcoFlow.