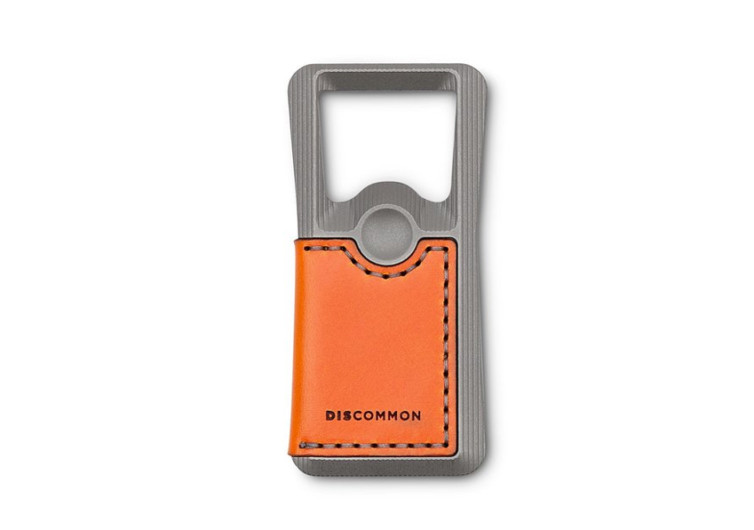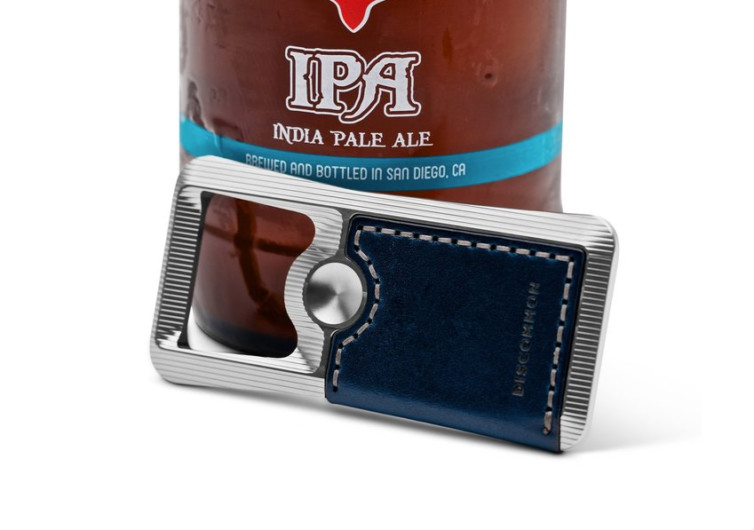 GearHungry may earn a small commission from affiliate links in this article.
Learn more
Discommon Goods The Bottle Opener 2
Most of us take the ordinary bottle opener for granted. But if you get the Bottle Opener 2, you will find yourself using this small gadget more often than you cared to. It is not a multi-tool, however, that can help you accomplish many of your tasks. The Opener 2 is a plain bottle cap remover that has the wow factor that others don't.
In fact, it is this aesthetic appeal that makes the Opener 2 quite sensational. Conventional bottle cap removers utilize ordinary steel. Some feature high-carbon steel. But the geniuses behind the Opener 2 deemed it necessary to give this contraption a stronger-than-steel frame. Hence, it comes with Grade 5 Titanium.
Discommon did not stop there. In addition to the strength the titanium provides, the company also integrated the finest leather on the market. It is this remarkable combination of US leather hide and premium titanium that makes the Bottle Opener 2 a stunning piece of bottle cap remover.
Designers subjected the titanium base to some serious surface machining. Discommon vapor-honed its satin titanium variant while subjecting its shiny titanium to tumble polishing. Like any other fine piece of gadget that Discommon produces, the Opener 2 comes with hand-finished edges. It is this "personalized" approach to crafting the bottle opener that gives it an edge over your traditional bottle opener.
Not only are the edges finished by hand, integrating the leather into the titanium also called for a more "hands-on" approach. It is the guys of Hix Design who made it possible, though. Still it is a collaboration that results in one of the most stunning bottle openers you will ever use.
The Bottle Opener 2 is Discommon's addition to its array of creative products. It is one that you will use more often than not.