Best Diamond Testers In 2022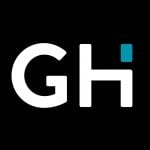 This product guide was written by GearHungry Staff
Last Updated
July 11, 2019
GearHungry Staff
GearHungry Staff posts are a compilation of work by various members of our editorial team. We update old articles regularly to provide you the most current information. You can learn more about our staff
here
.
GearHungry may earn a small commission from affiliate links in this article.
Learn more
They say that diamonds are a girl's best friend. Imagine then if what you've actually bought turns out to be a fake! You might very quickly lose the girl! Diamonds have been prized as one of the most coveted gemstones for centuries. It's safe to say that fakes have been around for many years too and today they look so utterly convincing, that to the untrained eye they're practically undetectable. If you need to know your diamond from your moissanite and your cubic zirconia from your white sapphire, then what you probably need to invest in is a portable and highly accurate diamond tester. It's a cool and precise gadget that could end up saving you money in the long run by preventing you from falling foul of a scam. As with all things, you get what you pay for so whether you are a novice with a keen interest in gemstones and jewelry or a professional for whom accuracy and reliability are crucial, we're reviewing the best diamond testers for you today.
The Best Diamond Tester
HDE Professional Diamond Tester
If you need a quick, easy, and portable way to be able to detect between real and fake diamonds, then our Best Choice product is an excellent product recommendation. The HDE professional diamond tester is conveniently battery powered and comes supplied with its own quality leather carrying case to protect the sophisticated device when not in use. It's small and discreet enough to carry around and provides an instant and accurate reading too. The cost of purchasing this professional and compact style diamond tester is a fraction of the cost of a real (or even potentially fake) diamond plus it can provide you with peace of mind knowing that what you are about to invest in is genuine.
Featuring a low battery indicator as well as emitting an audible sound to differentiate between readings, it features both small and large switches for diamond testing. It merely requires just one 9V battery to operate, and it's also supplied with a small testing tray. Also, be sure of weeding out imposter gems with this HDE highly accurate and super portable gadget which is easy enough for both novice and experts to use.
Key Features:
Comes with protective leather carry case
Emits audible sound for easy reading differentiation
Utilizes both large and small switches for diamond testing
Small diamond testing tray also supplied
Specification:
Brand

HDE

Model

L101-NEW

Weight

3.2 Ounces
Portable
Compact
Easy to read results
Suitable for expert and novice
Affordably priced
Requires batteries
Can not detect moissanite
RS Mizar Oris Terminator II Moissanite Tester
Our next product recommendation in the category of best diamond tester comes from RS Mizar, and it's their Oris Nelson Terminator Moissanite tester. Or O.N.E for short. It's a portable, pocket-sized device which quickly enables the user to detect between Moissanite and synthetic gemstones. Using a process of thermal conductivity, this unit provides both a visual and audio indicator of authenticity.
It's simple and easy to operate and just requires the probe tip of the unit to be held against the stone to be tested. A discontinuous beep along with a flashing green light will alert you to what it is that you are physically dealing with. There's no waiting or downtime in between tests, and your purchase comes with both a probe cover to protect the tip as well as a loose stone holder. It's battery powered and uses a 9-volt alkaline battery which is included when you buy your O.N.E testing kit. There's also a low battery warning indicator for your convenience.
Key Features:
Emits both a visual and audio signal
No wait time required in between testing stones
9 Volt alkaline battery included with your purchase
Unit includes probe cover as well as loose stone holder
Comes with a two-year limited warranty
Specification:
Brand

RS Mizar

Model

1343-MT2

Weight

3 Pounds
Portable
Lightweight
Reliable
Sound and light indicators
Suitable for novices
No waiting time
Low battery indicator
9V battery operated only
Only suitable for moissanite
We're back again looking at what industry leader, Presidium has to offer with its range of diamond testing professional tool kits. Their Gem Tester II has recently been redesigned by the brand to be even more compact, portable and sturdier than ever before making it an excellent choice for anyone who's regularly out and about, visiting auction houses for example. This is the second generation of this particular model, and it provides a quick and easy means of identifying diamonds, moissanite as well as up to 16 other common colored gemstones. Working on the principle of thermal conductivity, it's accurate and precise and clearly displays the results on an analog display.
This new model has redesigned inbuilt calibration and can be adjusted according to whether you're indoors or outdoors. It features the industry's thinnest retractable gemstone probe tip which can test colored gemstones as small as 0.02 carats as well as also being able to test coated gemstones. There's a metal buzzer alert which emits a reassuring audible sound to denote that the tip is in proper contact with the gem. Conveniently it can be run on just two AA batteries for the ultimate portability, or if you prefer, it can be used with the AC adapter also included with your purchase. For reliable results and no waiting time in between tests, the Presidium Gem Tester II represents an excellent choice. 
Key Features:
Fitted with industry's thinnest retractable probe
Built-in glass and calibration test discs for reference
Metal alert buzzer and clear analog display panel
Can differentiate between 16 different gemstones
Can be operated via rechargeable battery or AC adapter
Specification:
Brand

Presidium

Model

PGT-II

Weight

1.19 Pounds
Use on polished and unpolished diamonds
Consistent and reliable results
Simple and easy to use
Light and portable
Clear and visible display
Can be run off AA batteries
Use on gemstones as small as 0.02 carats
Presidium Diamondmate Electronic Diamond Tester
This pocket-sized yet precise, totally portable diamond tested from Presidium allows the owner to verify the authenticity of diamonds instantly. Working on the basis of thermal conductivity, this neat and discreet device features a retractable probe tip, delivering consistent pressure against the surface of the gemstone you are analyzing to provide reliable results.
Featuring what is currently the diamond testing industry's thinnest probe with a tip size of just 0.6mm it can be used to test diamonds as small as 0.02 ct. Results are instantly recorded with both a clear audible beep emitted from the device as well as on the LED light display. There's no waiting time required in between tests, and the unit consumes minimal battery power. Its conveniently powered by rechargeable batteries as well as an AC adaptor,  both of which are included with your purchase. Lightweight, portable, and easy to use, it's also supplied in its own protective carrying case so that your Presidium Diamondmate unit is fully protected during when not in use.
Key Features:
Fitted with industry's thinnest retractable probe
Thermoelectric tip ensures enhanced accuracy
Metal alert buzzer and LED display panel
Low battery indicator
Can be operated via rechargeable battery or AC adapter
Specification:
Brand

Presidium

Model

PDMT-C

Weight

13.6 Ounces
Instant verification
Use on polished and unpolished diamonds
Consistent and reliable results
Simple and easy to use
Light and portable
Clear and visible display
Protective carrying case included
Our next best diamond tester product comes from GemOro and is their 3rd generation Ultratester. Improved to b even more sensitive and to more accurately deal with today's ever-changing use of modern synthetics. The patented design of this handheld diamond testing device is sleek and ergonomic and ultimately portable. This unit has an excellent reputation for both it's accuracy and reliability and can detect a wide range of moissanite, diamonds as well as white sapphires.
With a glowing probe tip cone indicator that changes to green to denote diamond and red to denote metal, this unit is simple and easy to use. There's a bright white LED stone illuminator light too as well as an audible ring tone so that you're provided with both audible and visual indicators as to the authenticity of the stones you're testing. It's powered by 3 replaceable, long-lasting NiMH rechargeable batteries and also features a micro-USB charging system so is ideal for anyone who's frequently required to go off-site. The probe is durable and protected by a spring-loaded cap plus it's quick to warm up in just 10 seconds. When the unit is not in use, there's an auto-off battery saving function. Intuitive and user-friendly with this patented finger grip pads, this sleek GemOro Ultratester comfortably fits into the hand.
Key Features:
Detects and identifies diamonds, moissanite, and white sapphires
Sleek and patented ergonomic grip handle with an angled tip
Auto-off functions preserve the battery life
Bright white LED stone illuminator
Audible and visual indicator with LED light bar and ring tone
Specification:
Brand

GemOro

Model

0776

Weight

1.15 Pounds
Fast warm up
Durable and protected tip
Comfortable handling
Superior technology
Compact storage case included
Rechargeable battery operated
Battery save function
Some issues with tip cone indicator
Molo Diamond Tester+60X LED Magnifying Glasses Jeweler Tool Kit
Next up, we've got another diamond tester that uses heat to determine the authenticity of the diamond. Simply place the tip on the diamond and it will determine how quickly the heat passes through the diamond. Then, it will indicate on the LED light whether the diamond is real or not. If the stone is fake, crystal, or cubic zirconia, you won't hear a sound. To fully understand how this little machine operates, we'd recommend reading the instructions before you attempt to use it. 
One of the main reasons people choose this Molo Diamond Tester over other products on the market is that it comes with a couple of extras. The set includes a 9V battery, which you need to operate the diamond tester. Plus, it comes with a 60X LED magnifying glass, allowing you to get a closer look of the diamond. Granted, it's not a professional standard magnifying glass but it's still a cool add-on. 
Key Features:
LED indicator lights 
Beeping sound
60X LED magnifying glass included 
9V battery included
Carry bag included
Specification:
Brand

Molo

Weight

7.37 ounces
Relatively accurate 
Portable
Compact 
Competitively priced 
Comes with extras 
Not as accurate as electric tester 
Battery doesn't last long
Diamond Tester Buying Guide & FAQ
How We Chose Our Selection Of Diamond Tester
While we can't profess to be professional gemstone buyers, what we are experts at is pulling together comprehensive and well-researched product guides. We rely on three key factors to better inform our selection process and to narrow down our product recommendations. Those are brand, price, and consumer reviews.
Brand - there are always market leaders and well-established brands in every product category, and diamond testers are no different in that respect. You will notice that there are a few different models on this list from the professional end of the market, manufactured by a popular brand, Presidium. However, we don't like to give undue prominence to one brand so you will always find a good, representative cross-section of products which have all been selected based on one underlying common feature; quality.
Price - you can expect to pay a range of price points when it comes to diamond testers from affordable through to moderately expensive. So whether you are a gemstone enthusiast or a professional jewelry buyer, we've pulled together a cross-section of products with a range of price points to suit all budgets and needs.
Reviews - reviews have to be one of our favorite tools when it comes to assessing the real benefits of a product and what your own likely experience of owning and using it will be. We pay a lot of attention to what other consumers have to say about their real-life experiences, paying attention to what they love, and loathe about the product.
Features To Look For In Diamond Tester
Before going ahead and selecting a diamond tester, there are a few considerations that you should first evaluate. That way, you can be sure that you invest in the appropriate product for your requirements.
Easy to Use - if you are a novice, then clearly you want a unit that is simple and easy to use and that won't take hours to set up or analyze. The best diamond testers need only be switched on, and the probe tip brought into direct contact with your gemstone to be effective. Most feature both audible and visual indicators and are ready to use literally in seconds. If you are likely to spend time visiting auction houses as opposed to having people bring gemstones to you for analyzing, you should also go for something that is highly portable and ideally is pocket sized.
Quality - quality is always important but especially so when you are investing in something that could potentially save you a lot of money by eliminating the potential to waste your money on fakes. Go for a unit that has a good quality build and is highly durable. Consider investing in a diamond tester that comes with a protective probe tip or at the very least, a carrying case to securely house your tester when it's either not in use or is in transit.
Powered by batteries - battery powered is an excellent option for portability but also consider whether you'd prefer the option to have a secondary power adapter source or even a USB charging option. Opting for a diamond tester that runs on rechargeable batteries could also be a wise decision.
Accurate - clearly you need your diamond tester to deliver not only accurate but also reliable results. This is perhaps the most important feature to consider in the purchase of any diamond or gemstone tester, so make sure you read the reviews and product information thoroughly before you purchase.
Diamond Tester FAQ
Q: What is a diamond tester?
A: Diamond testers are handy little electronic devices frequently used by jewelers to establish the authenticity of diamonds. If you are in the business of buying, selling, or collecting diamonds, then it's important to be able to confirm whether that stone is real or not. A diamond tester is generally a portable handheld device, frequently shaped like a pen, suitable for carrying in your pocket. It will typically feature a small needle-like tip. The tip is placed on the stone to be tested, and an audible sound or visual display will denote the authenticity of the diamond.
Most diamond testers work on the principle of heat conductivity. Heat passes through objects such as glass or cubic zirconia differently to how it passes through a diamond. Some diamond testers also use electrical conductivity as opposed to heat but work on the same principle.
Sign Up Now
GET THE VERY BEST OF GEARHUNGRY STRAIGHT TO YOUR INBOX