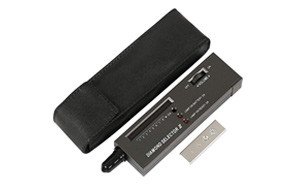 HDE Professional Diamond Tester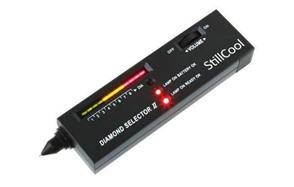 StillCool Diamond Tester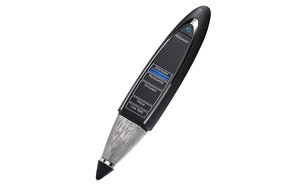 Presidium Adamas Diamond Tester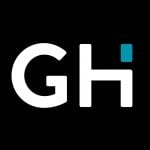 They say that diamonds are a girl's best friend. Imagine then if what you've actually bought turns out to be a fake! You might very quickly lose the girl! Diamonds have been prized as one of the most coveted gemstones for centuries. It's safe to say that fakes have been around for many years too and today they look so utterly convincing, that to the untrained eye they're practically undetectable. If you need to know your diamond from your moissanite and your cubic zirconia from your white sapphire, then what you probably need to invest in is a portable and highly accurate diamond tester. It's a cool and precise gadget that could end up saving you money in the long run by preventing you from falling foul of a scam. As with all things, you get what you pay for so whether you are a novice with a keen interest in gemstones and jewelry or a professional for whom accuracy and reliability are crucial, we're reviewing the best diamond testers for you today.
The Best Diamond Tester
Diamond Tester Buying Guide & FAQ
How We Chose Our Selection Of Diamond Tester
While we can't profess to be professional gemstone buyers, what we are experts at is pulling together comprehensive and well-researched product guides. We rely on three key factors to better inform our selection process and to narrow down our product recommendations. Those are brand, price, and consumer reviews.
Brand - there are always market leaders and well-established brands in every product category, and diamond testers are no different in that respect. You will notice that there are a few different models on this list from the professional end of the market, manufactured by a popular brand, Presidium. However, we don't like to give undue prominence to one brand so you will always find a good, representative cross-section of products which have all been selected based on one underlying common feature; quality.
Price - you can expect to pay a range of price points when it comes to diamond testers from affordable through to moderately expensive. So whether you are a gemstone enthusiast or a professional jewelry buyer, we've pulled together a cross-section of products with a range of price points to suit all budgets and needs.
Reviews - reviews have to be one of our favorite tools when it comes to assessing the real benefits of a product and what your own likely experience of owning and using it will be. We pay a lot of attention to what other consumers have to say about their real-life experiences, paying attention to what they love, and loathe about the product.

Features To Look For In Diamond Tester
Before going ahead and selecting a diamond tester, there are a few considerations that you should first evaluate. That way, you can be sure that you invest in the appropriate product for your requirements.
Easy to Use - if you are a novice, then clearly you want a unit that is simple and easy to use and that won't take hours to set up or analyze. The best diamond testers need only be switched on, and the probe tip brought into direct contact with your gemstone to be effective. Most feature both audible and visual indicators and are ready to use literally in seconds. If you are likely to spend time visiting auction houses as opposed to having people bring gemstones to you for analyzing, you should also go for something that is highly portable and ideally is pocket sized.
Quality - quality is always important but especially so when you are investing in something that could potentially save you a lot of money by eliminating the potential to waste your money on fakes. Go for a unit that has a good quality build and is highly durable. Consider investing in a diamond tester that comes with a protective probe tip or at the very least, a carrying case to securely house your tester when it's either not in use or is in transit.
Powered by batteries - battery powered is an excellent option for portability but also consider whether you'd prefer the option to have a secondary power adapter source or even a USB charging option. Opting for a diamond tester that runs on rechargeable batteries could also be a wise decision.
Accurate - clearly you need your diamond tester to deliver not only accurate but also reliable results. This is perhaps the most important feature to consider in the purchase of any diamond or gemstone tester, so make sure you read the reviews and product information thoroughly before you purchase.
Diamond Tester FAQ
Q: What is a diamond tester?
A: Diamond testers are handy little electronic devices frequently used by jewelers to establish the authenticity of diamonds. If you are in the business of buying, selling, or collecting diamonds, then it's important to be able to confirm whether that stone is real or not. A diamond tester is generally a portable handheld device, frequently shaped like a pen, suitable for carrying in your pocket. It will typically feature a small needle-like tip. The tip is placed on the stone to be tested, and an audible sound or visual display will denote the authenticity of the diamond.
Most diamond testers work on the principle of heat conductivity. Heat passes through objects such as glass or cubic zirconia differently to how it passes through a diamond. Some diamond testers also use electrical conductivity as opposed to heat but work on the same principle.