Last updated:
21 Oct 2020
10 Best Cycling Arm Warmers (Review) In 2021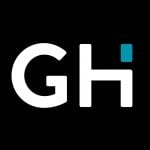 This product guide was written by GearHungry Staff
Published
November 25, 2019
Cycling arm warmers are one of the most versatile pieces of kit you can take on a ride. They can be worn under other layers for extra warmth, on their own to keep the wind of your arms, or you can take them off and shove them in your back pocket. They're an essential bit of kit for those days when you don't know what the weather's going to do. Here are the best cycling arm warmers on the market.
The Best Cycling Arm Warmer
Cycling Arm Warmer Buying Guide & FAQ
How We Chose Our Selection Of Cycling Arm Warmers
Brand - Some cyclists want all of their riding gear to be from the same brand. We've tried to include arm warmers from all of the main brands, but we've also included a couple of options from lesser-known brands. More importantly, we've done some background research into these brands to make sure that they are all reputable, offer good customer service, and make fantastic products.
Price - There isn't a huge difference in the price of arm warmers, with most of them selling at between $20 and $60. Towards the top end of the pricing spectrum, you'll find higher quality products with a few more features. Look out for our Best Value and Premium Products for the cheapest and most expensive items.
Reviews - Whenever we write Buying Guides like this one, we look at hundreds of customer reviews. It gives us a chance to read the opinions of customers who already own the item and live with it on a day to day basis. This allows us to have a more informed idea about the product without having to get hundreds of product testers to use it. We also read the opinions of other expert reviewers to see if they have picked up on anything we've missed.
Features To Look For In Cycling Arm Warmers
Material - Cycling arm warmers are normally made from a mixture of polyester or nylon and elastane, which is also known as Spandex or Lycra. This mixture of materials makes them the perfect mixture of comfortable and stretchy.
Placement - Your arm warmer should reach from your wrist to past your elbow. Because cyclists don't have large biceps, they can sometimes fall down past the elbow, which is annoying on a ride. However, most modern arm warmers have a grip to stop them from falling down.
Grip Type - The most effective grip-type is called a silicone gripper. This sticks to your skin and stops the arm warmers from falling down.
Comfort - Comfort is important with any cycling equipment. Both nylon and polyester are comfortable materials. You can also look for arm warmers that are made from stretchy materials, so they don't restrict your movement at all.
Cycling Arm Warmer FAQ
Q: What are cycling arm warmers?
A: Cycling arm warmers are an accessory worn by cyclists to stop their arms from getting too cold. The reach from the wrist to above the elbow. When riding a bike, your legs are doing the majority of the work, which can cause your arms to feel cold. Arm warmers are very versatile and can be worn in every season.
The best!
Gear, gadgets & stuff for men
Straight to your inbox