Best Cycling Arm Warmers In 2022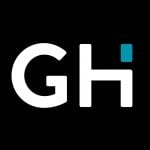 This product guide was written by GearHungry Staff
Last Updated
November 25, 2019
GearHungry Staff
GearHungry Staff posts are a compilation of work by various members of our editorial team. We update old articles regularly to provide you the most current information. You can learn more about our staff
here
.
GearHungry may earn a small commission from affiliate links in this article.
Learn more
Cycling arm warmers are one of the most versatile pieces of kit you can take on a ride. They can be worn under other layers for extra warmth, on their own to keep the wind of your arms, or you can take them off and shove them in your back pocket. They're an essential bit of kit for those days when you don't know what the weather's going to do. Here are the best cycling arm warmers on the market.
The Best Cycling Arm Warmer
Louis Garneau Cycling Arm Warmers 2
Louis Garneau is one of our favorite cycling brands. Started by the Canadian cyclist of the same name, they make some of the best cycling gear and the prices are reasonable. One of the things we like about Louis Garneau Cycling Arm Warmers 2 is the simplicity of the design. They come in four block colors and have a small, reflective logo for safety. They will go with most cycling outfits, which makes them versatile.
The feature that really stood out to us is the silicone grip system. They have a sticky strip that grips the bicep and stops the arm warmers from falling down. This was a huge problem in old-school arm warmers and it's a huge relief when you don't have to keep pulling them up. They also have effective moisture-wicking technology that keeps your arm dry and at the perfect temperature. Plus, the fabric used is a 4-way stretch, so whichever way you bend your arm, the fabric will move with you. They're one of the most comfortable arm warmers on the market. Be sure to also check out our guide to the best cycling gloves and pick your favorite pair.
Key Features:
Silicone grippers
4-way stretch fabric
Reflective for safety
4 colors available
DEFEET Armskin Wool Arm Warmers
Next up, we've got another pair of arm warmers specifically designed for cold weather. DEFEET Armskin Wool Arm Warmers have been worn in all major bike races around the world, and they've won. That should be enough to get you to go and buy them straight away. But if it's not, we'll tell you a bit more about them. The main fabric used in their construction is Merino wool, which is one of the most effective thermal fabrics around. Whether you wear these with a t-shirt or underneath something thicker, they will keep your arms warm on a cold day. They also have a long-wristband that stops the wind from getting inside the armband. They're the warmest cycling arm sleeves on this list.
However, they're not just thick, woolen socks for your arms. They are still designed for performance. For example, they have a SeCurl no-slip band to keep them warmer on your bicep, they have a streamlined aerodynamic fit, and they're surprisingly lightweight to say how warm they are. If you're going cycling this winter or you live in a cold place, these arm warmers are a must-have piece of gear.
Key Features:
80% Merino wool 
Long wristband for warmth
SeCurl no-slip band
Moisture-wicking
Specification:
Brand

DEFEET

Model

ARMWC

Weight

9.3 Ounces
Giordana Sport Super Roubaix Arm Warmers
Giordana is a well-known cycling brand that makes professional-looking products, without you having to pay professional-equipment prices. Their Sport Super Roubaix Arm Warmers are designed for use in all seasons, but they are probably best used in autumn or spring. They don't have the warmth required for seriously cold-weather cycling and they're not breathable enough for the heights of summer. To be honest, if you're looking for a hot-weather cycling arm sleeve, you should look for UV protection as well.
These arm warmers are tight-fitting and are made primarily from Lycra. That means they are extremely aerodynamic and will also go some way to increase the blood flow in your arms, which has a whole host of benefits. They have silicone grippers to keep them in place and are super-stretchy, so you can move your arm in the same way as if you were wearing nothing. In addition to all of the features these arm warmers offer, they are one of the most stylish products available and you can get them in either black or white. Our guide to the best bike speedometers features more cool gear for your bike.
Key Features:
Lycra
Silicone grip system
Tight-fitting
Super stretchy
Available in 2 colors
Phiten Compression Single Arm Sleeve
Last on our list is the Phiten Compression Single Arm Sleeve. We've selected this product to be our Best Value because they're cheaper than the other products we've featured and there isn't a huge drop in quality. In fact, they are still one of the best pairs of arm warmers on here. They have a compression fit, which means they increase the blood flow and improve circulation in your arm. It also means they are less likely to slip down unless you have really thin arms. We would have liked to see a silicone grip system, but they haven't included one – probably to cut down on costs.
These arm warmers have been lengthened so that they reach right up to the top of your arm, which means none of your arms is left unprotected. Plus, they have an improved level of UV protection to stop the sunlight from damaging your skin. They do have moisture-wicking technology, but it's not as advanced as some of the more expensive arm warmers. But still, if you're looking for the best option on a budget, this is the product for you. Be sure to also check out our guide to the best bike lights for more must-have cycling equipment.
Key Features:
Compression fit
Increased length
UV protection
Moisture-wicking
Available in 5 colors
Pearl iZUMi Elite Thermal Arm Warmer
The next pair of cycling arm warmers on our list is the Pearl iZUMi Elites. There are a couple of things that really stood out about these warmers. Firstly, the right and left arms are different. They are designed to fit your arms anatomically, rather than being interchangeable. The reason for this is that it makes them more flexible and they'll stay fitted to your arm. The other thing we liked is that they're designed for use in colder weather. A lot of cycling arm warmers are designed to keep the wind off you in spring and autumn or for UV protection in the summer. But these can handle all of those seasons and winter as well. The thermal fleece fabric alongside the water-shedding technology makes them just as effective in cold temperatures as they are in the heat.
They also have elastic cuffs and a silicone grip system to keep them from riding down your arms. Plus, they have reflective elements to add visibility in the dark. All in all, they are one of the best-designed cycling arm warmers you can get. To keep your bike looking perfect on the road, be sure pick one of the best bike cleaning sprays from our list.
Key Features:
Anatomic right and left fit
Elastic cuffs
Silicone grip
Reflective elements
Moisture-wicking
Thermal fleece
Specification:
Brand

Pearl iZUMi

Model

Pearl Izumi

Weight

7.8 Ounces
Armoray Arm Sleeves are an affordable way to keep your arms warm on a cold-weather ride. They're designed to be multipurpose, so you can use them for any sport but we think they're particularly well suited to cycling. For starters, they provide UV protection, blocking out 98% of the sun's harmful rays. That means, when the sun comes out unexpectedly, you don't have to pull over and lather yourself up with suncream. Although they're designed for winter, you'll find them cool enough for the summer months too. 
Weirdly, they don't say exactly what material these arm warmers are made from but we think it's Spandex (or at least something very similar). Whatever it is, it's stretchy and comfortable. It's also available in a bunch of different colors, so you can find a pair to match your bike.
Key Features:
Made from stretchy material 
Blocks 98% of UV rays 
Available in multiple colors
Satisfaction guaranteed 
Specification:
Brand

Armoray

Weight

5.6 Ounces
This four-pack of Feeke Arm Sleeves is one of the cheapest ways to keep your arms warm and protected when you're out cycling. They're made from a blend of nylon and Spandex, which makes them stretch, durable, and naturally moisture-wicking. They also offer UPF50+ protection, which means they block out over 98% of UVA and UVB rays. All of this makes them perfect for cycling in all seasons. Another thing that's super important to cyclists is the non-slip design. They have stitched seams at both sides of the arm sleeve that stop them from slipping down your arm. This might not seem like a big deal but it's enough to ruin a ride. 
Key Features:
Pack of four 
Made from nylon and Spandex 
UPF50+ protection 
Non-slip design 
Cycling Arm Warmer Buying Guide & FAQ
How We Chose Our Selection Of Cycling Arm Warmers
Brand - Some cyclists want all of their riding gear to be from the same brand. We've tried to include arm warmers from all of the main brands, but we've also included a couple of options from lesser-known brands. More importantly, we've done some background research into these brands to make sure that they are all reputable, offer good customer service, and make fantastic products.
Price - There isn't a huge difference in the price of arm warmers, with most of them selling at between $20 and $60. Towards the top end of the pricing spectrum, you'll find higher quality products with a few more features. Look out for our Best Value and Premium Products for the cheapest and most expensive items.
Reviews - Whenever we write Buying Guides like this one, we look at hundreds of customer reviews. It gives us a chance to read the opinions of customers who already own the item and live with it on a day to day basis. This allows us to have a more informed idea about the product without having to get hundreds of product testers to use it. We also read the opinions of other expert reviewers to see if they have picked up on anything we've missed.
Features To Look For In Cycling Arm Warmers
Material - Cycling arm warmers are normally made from a mixture of polyester or nylon and elastane, which is also known as Spandex or Lycra. This mixture of materials makes them the perfect mixture of comfortable and stretchy.
Placement - Your arm warmer should reach from your wrist to past your elbow. Because cyclists don't have large biceps, they can sometimes fall down past the elbow, which is annoying on a ride. However, most modern arm warmers have a grip to stop them from falling down.
Grip Type - The most effective grip-type is called a silicone gripper. This sticks to your skin and stops the arm warmers from falling down.
Comfort - Comfort is important with any cycling equipment. Both nylon and polyester are comfortable materials. You can also look for arm warmers that are made from stretchy materials, so they don't restrict your movement at all.
Cycling Arm Warmer FAQ
Q: What are cycling arm warmers?
A: Cycling arm warmers are an accessory worn by cyclists to stop their arms from getting too cold. The reach from the wrist to above the elbow. When riding a bike, your legs are doing the majority of the work, which can cause your arms to feel cold. Arm warmers are very versatile and can be worn in every season.
Sign Up Now
GET THE VERY BEST OF GEARHUNGRY STRAIGHT TO YOUR INBOX