GearHungry may earn a small commission from affiliate links in this article.
Learn more
Travel Apps For Your Phone
Travel apps have the ability to make visiting other countries a breeze and there are plenty to choose from now to streamline virtually every aspect of a trip, from tracking flight prices to packing your suitcase. The best travel apps work in real time so you're always up to date with the latest information, advice and warnings. There's nothing worse than realizing the hotel or flight you booked has suddenly dropped in price and you were too late to do anything about it – that's where having the right travel apps to notify you is so beneficial.
Travel apps make travelling much less stressful and ensure that you can spend your time focusing on enjoying your time away rather than worrying about the little details. These are 20 of the very best travel apps to download that will make your whole trip, from the early stages to when you land back home, a much smoother experience.
1. Kayak
Kayak is the go-to app for trip planning for so many travellers and for good reason. In a similar way to Skyscanner, Kayak provides search results from various travel sites, including rental cars, hotels and flights, to show the best prices. It also has exclusive deals that you won't find elsewhere, as well as the ability to set up price alerts and price forecasts to see whether you should act quickly or wait it out. You can also use Kayak to plan your trip – it provides important details such as your hotel confirmation number and gate number, which you can access in real time.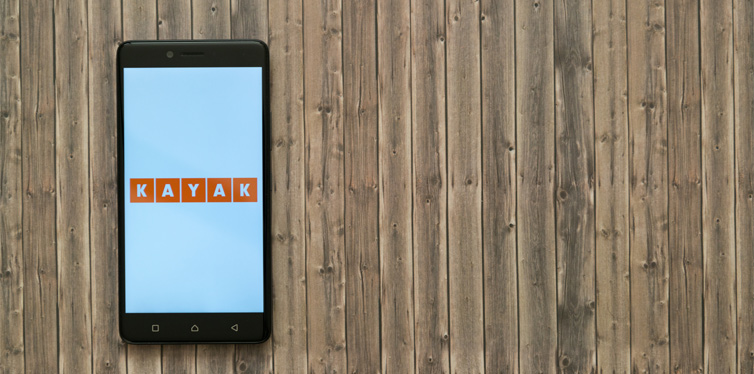 2. Airbnb
Airbnb is a global brand now, whether it's legal in the city you're travelling to or not. The app offers up not just much cheaper prices than hotels but also a more authentic experience, where you can either stay with a local or in their home for a real taste of the destination. The app has a feature called Trips which shows you experiences you can choose from during your stay, which are a collection of curated events you can take part in with local guides.
3. Citymapper
Citymapper has an increasing number of countries under its belt and is one of the best apps you can use for finding public transport in your chosen destination. It will show you the quickest way to reach your destination, connects with ridesharing services and even lets you check out the times for subways and trains when you're offline for several cities. Citymapper will also alert you when you need to get off the bus – a great tool when you're visiting a new country.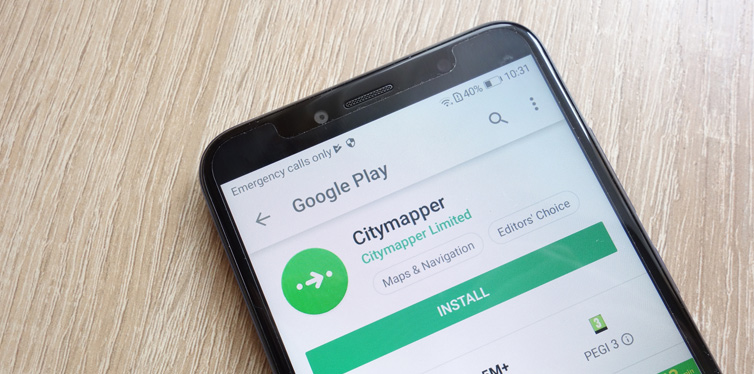 4. Duolingo
If you've got time to pre-plan, Duolingo is a great app for brushing up on the country's language ahead of your trip. It provides beginner-level courses, but it can also be a great way to refresh your memory if you understand the basics but are a little rusty. Duolingo lets you chat with bots in select languages too, which can be really helpful in letting you practice the phrases you're most likely to need abroad. Once you've mastered the basics, you can move on to tougher sections to really grasp more complex sentences.
5. Google Translate
If you've not had the time to use Duolingo, Google Translate is a great backup. You can download the languages you need before you set off on your travels and then simply look up the words you're struggling with once you're there. When you have Wi-Fi, you can also use the camera on your phone to translate on the go. But the real benefit of this app is that you can use its cue cards – you simply type out the phrase in your own language, press translate and then turn your phone sideways and it will show a full-screen translation for someone to read. It's a great way to communicate with local people and will help you if you find yourself in a difficult situation.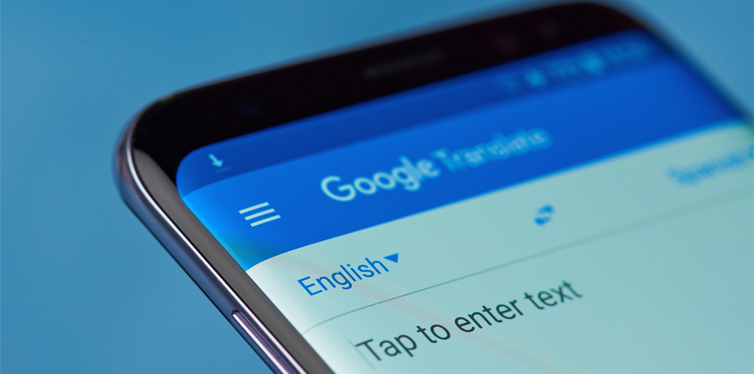 6. Hopper
Choosing the best prices on flights feels like a mammoth task in itself, so Hopper is a great app that lets you track different flight prices and updates you on whether you need to buy straight away or wait. It's incredibly detailed, not just telling you to buy your ticket but showing you when prices are likely to rise, and it also has the option to help you book your ticket for a small commission fee. Since 2017, it also includes millions of hotel prices as well. Hopper analyses the data with an impressive 95% accuracy on their predictions, so you can rely on the information it provides.
7. Hotel Tonight
For the more spontaneous traveller who need to book a last-minute hotel room, Hotel Tonight is the go-to app to use. It specialises in selling same-day hotel reservations, usually at a massively discounted price, but it also gives you the option to book in advance if you want to. The really great deals are for on-the-day bookings though, from the high-end luxury brands to former motels and tried-and-tested favourites. Best of all it's really easy to use – just three taps and a swipe, and you're good to go.
8. Lonely Planet
Lonely Planet is a fantastic resource for travel enthusiasts and for those moments when you want travel inspiration, it's one of the best sites to visit. The app is just as beautiful and provides useful insight and advice, as well as travel experiences that you can book through third party companies. The app has offline apps and audio phrasebooks, as well as expert advice, a currency converter and a useful 'near me' tool that makes it a trusty travel companion that you'll use time and again while you're abroad.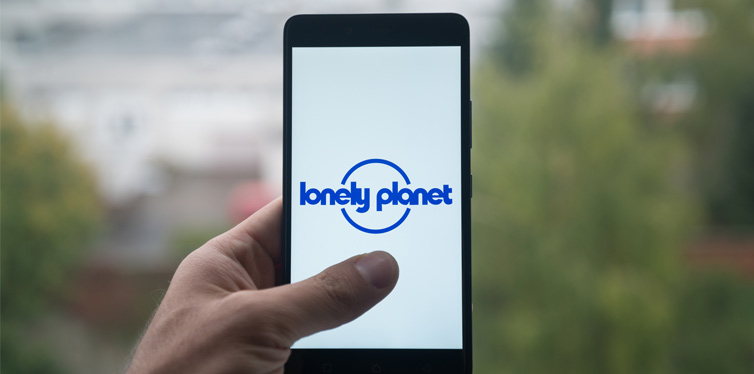 9. Roadtrippers
The Roadtrippers app plots your journey for you – all you need to do is input your starting location and the end destination, along with your dates of travel and the things you're interested in exploring along the way. From restaurants and campsites to the more obscure attractions, this app is great at finding the elements that will really make your trip special. When you find somewhere you like the look of, add it to your trip and the app will redraw your travel map to include it.
10. TripAdvisor
Anyone thinking of booking a trip will no doubt be familiar with TripAdvisor – it's one of the best resources out there thanks to its collection of hotel, restaurant and site reviews. It also has an active community so it's ideal when you're in need of some advice or an honest opinion on a destination or place to stay.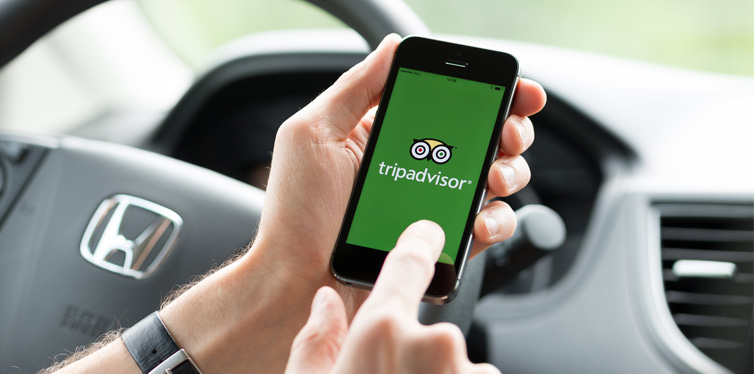 11. LoungeBuddy
LoungeBuddyprovides access to those luxurious spaces usually reserved only for the highest paying or most frequent flying travellers. The airline lounge is that elusive section of the airport that most of us have to begrudgingly ignore but with this app, you can quickly see which lounges you have access to. If no results come up, you don't need to worry – you can browse the different lounges and the amenities on offer and buy access immediately for a reasonable price. If you're planning a special trip or just simply want to add a bit of indulgence to your journey, this app is a must.
12. Foursquare
While it used to be a way of "checking in" online, Foursquare has evolved into something much more beneficial to travellers. You can now find great quality photos and reviews of different venues around the globe and it can help you in finding hotels, the best restaurant in the area or even follow curated lists for destinations. The venue listings are really detailed and help to alleviate any uncertainty when it comes to what rooms actually look like or what the opening times are for different places.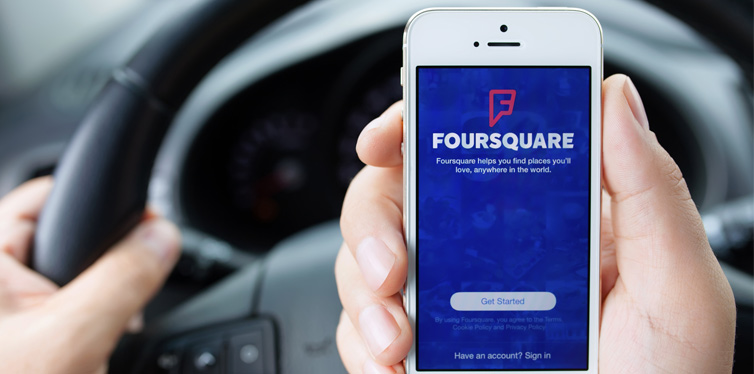 13. XE Currency
Given XE's reputation for being the best place to check currency conversions on the web, it's no surprise that the app is just as popular. It's had over 20 million downloads since it launched and has numerous business-focused features, including historic currency charts. But the reason why it's so useful for the everyday traveller is that it's so easy to use for converting every world currency there is. It will even continue to function offline, so you don't need to worry about having connectivity when you're in the middle of nowhere.
14. Turbulence Forecast
If you're a nervous flyer, Turbulence Forecast will help to lower any pre-flight anxiety by providing regular updates showing where reported or potential turbulence might occur. You can access it while you fly if your flight has Wi-Fi access and it will let you know how long the turbulence is expected to last, so there's no anticipating the worst for the entire duration of your journey.
15. Wanderu
Wanderu is a comparison app which includes details of different transportation methods that many other sites tend to ignore. Yes, you can still check flights and car rentals, but also shows you buses, trains and other ground services, including Amtrak, Megabus and BoltBus.
16. PackPoint
It beneficial to always have a checklist handy of the things you need to pack – a task that PackPoint makes even easier. This app looks at the weather forecast for the dates and destination for your trip and also takes into consideration the activities you input that you might want to get involved with, and then suggests a list of items you should pack based on the trip. It also offers up a list of general items that will be useful for any getaway, which you can edit based on your needs and preferences, as well as share with your friends if they need some extra help.
17. Yelp
Yelp is now a global brand and the most valuable element of the app is the vast quantity of reviews that it contains. It's an incredible resource when you want to make sure you check out all the best food spots in your chosen location. It also lets you know the opening times, contact details and even a menu in many cases, so you can plan in advance before you've even left your hotel room.
18. Circa
If you're heading off on a multi-centre trip that will see you visiting several countries in a short period, it's often difficult to keep track of what time zone you're in. That's where Circa comes in – this simple time zone tracker will help you keep on top of the time where you are, as well as where you're visiting next. It also lets you add your home time to help you keep in touch with friends and family back home. A cool feature that Circa has is highlighting the times when both time zones overlap, so you'll know when both parties are awake.
19. WhatsApp
With over a billion users, it's fairly likely that at least someone abroad will be using the WhatsApp service if they don't use SMS. Make sure this useful app is installed before you set off on your trip to help keep in contact with people you meet on your travels as well as people back home. While you'll need a data connection or Wi-Fi to use it, it's a handy way to share pictures or videos of your experiences, keep up with conversations and make calls.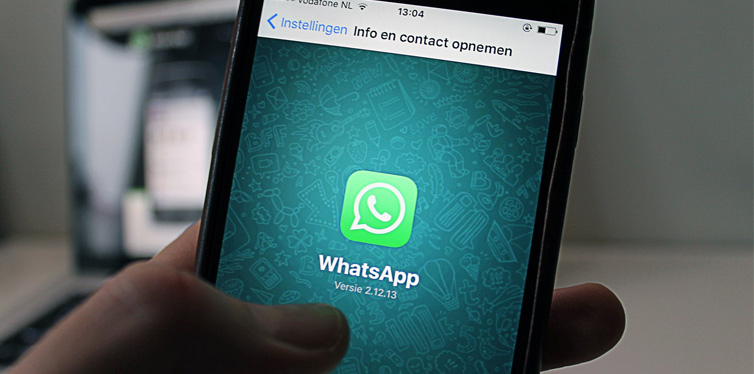 20. Time Out
Time Out is a brilliant index of the very best things to do and see around the world. The app covers virtually every destination you could think of and can show you the must-see attractions, restaurants, bars and events where you'll be visiting. The latter of these is particularly useful if you want to enjoy a festival, gig or one-off events on your trip, meaning you'll never miss out on the best the location has to offer with regards to entertainment. The app also lets you book restaurant reservations and concert tickets too, as well as create a personalised travel guide for your trip.