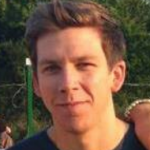 Oil Recipes
Essential oils might conjure up ideas of flowery scents, bubble baths, and gossiping with your besties. But this all sounds a bit feminine, right? It's not exactly the kind of thing that you, the manliest of men that ever manned, would be interested in, right? Well, as much as essential oils have a reputation for being 'girly', they don't have to be. There are plenty of essential oils that come with a gruff and tough scent that you can fill you home with without shame. You do you, bro. For those guys willing to cast aside stereotypes and embrace the benefits of essential oils, we've compiled the 10 essential oil recipes to try in your diffuser.
What's a diffuser, though?
Oh yeah, this is probably going to be helpful before anything else. A diffuser is one of those alien-looking devices that you might get confused with a Google Home Assistant if you've had a bit too much to drink. Its job is to vaporize whatever oils you have put in and fill your home with calming, tranquil scents. If you manage not to scream at it when it puffs out some sweet smelling scent instead of playing your favorite song and you and your diffuser will get on just fine.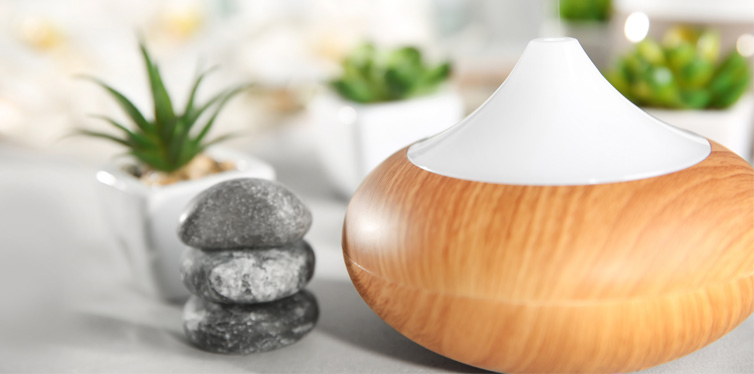 And what do essential oils do?
Essential oils are an aspect of aromatherapy involves the inhalation of these oils. In addition to making your home smell less like pizza and dirty socks, and more like something you'd be happy to bring a date home to, they can help alleviating respiratory problems, work as a decongestant and even contribute to benefitting you psychologically.
By inhaling these essential oils, the olfactory system is stimulated. This is the part of the brain that is aligned with smell. When the oil molecules hit the brain the limbic system kicks into gear and can positively affect your emotions, heart rate, blood pressure, breathing and memory, among others.
Sounds good doesn't it? That's because essential oils work towards helping the body in a way that men have been told isn't for them since they were old enough to listen. We've all grown up putting on a brave face and keeping everything below the surface, not admitting that it'd be nice to treat ourselves to something deemed more girly. If pretty smells and self-care is stereotypically feminine, then repressing emotions because we think we're supposed to is stereotypically masculine, even in the 21st century. Maybe its time for a change.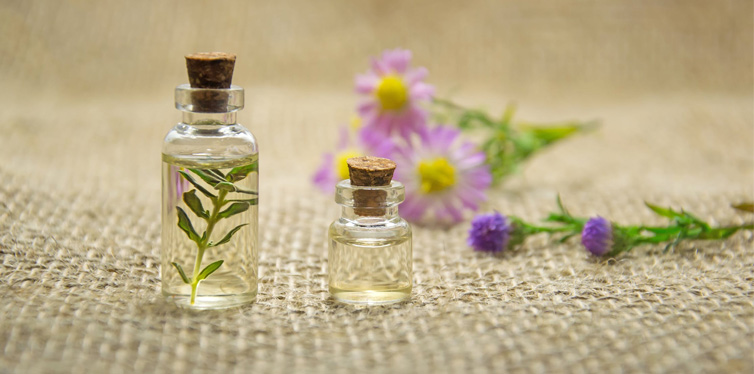 Smells like supreme spirit
There is a massive variety of scents that can be achieved by blending essential oils to fill your home with smells that are manly, rugged but will have your friends saying 'Dude, your house smells great.' You will wake up feeling refreshed and lacking the the usual dread that you faced everyday when getting out of bed, and you will come back to a house that inspires relaxation and a chance to forget about everything else outside of your four walls.
These scents include sandalwood, which possesses a warm, woody (duh) scent that is popular across many different oil recipes and is used in Indian medicine. It helps to encourage tranquility and improve your memory and eliminate stress. Perfect for anyone feeling overwhelmed with work.
There is also lemon, which comes with an expected tang of citrus and has been proven to treat colds, sinus infections and the man flu (famous for being the worst ailment known to man). On top of its medicinal qualities, it helps with depression and fatigue, directly working towards solving the other problems associated with these issues.
Another is peppermint, which is very popular even for masculine essential oil. The minty smell is useful for more than a quick breath freshener on a first date and when vaporized using a diffuser, it helps reduce mental exhaustion, anxiety and restlessness.
There are more, too but those are some of the most common. A comprehensive guide to them can be found here. Above are base ingredients that you will find in the following recipes. They might smell great by themselves, but combining them with a number of other scents really take them to the next level.
1. 3PM Pick Me Up
Featuring 4 drops of peppermint, 6 drops of orange and 2 drops of Idaho Balsam Fir, this concoction eliminates the need for that mid-afternoon energy drink when the day starts to lag. We've all been there. Suddenly the clock appears to be moving backwards, it feels like you are never going to get home, and the person next to you has been breathing progressively louder all day.
You're not sure how much longer you can take it and you would do anything to be anywhere but this office right now. The 3PM Pick Me up to help put you at ease even in the most tedious environment. Sticking this into the diffuser could even help everyone around you, too and what's better than a happy office?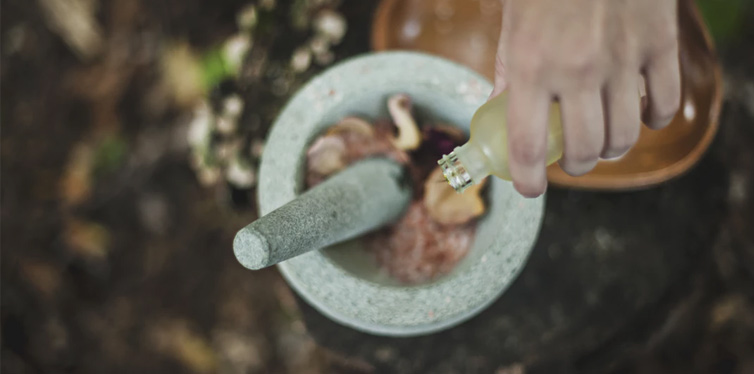 2. Commute Conqueror
The trip home is bittersweet. You have been waiting all day for it, yet when the time comes the thought of sitting in traffic or squeezing onto the metro feels like your own personal hell. You're not alone, though. We all feel like that and we get it, the home commute can feel like the longest journey of your life.
The Commute Conqueror contains 6 drops of lime, 2 drops of eucalyptus radiata and 4 drops of copaiba/cedarwood and helps you keep your concentration and any commuter-related rage to a minimum so you can remain tranquil and not let the little things impact your plans for a chilled evening.
3. Armchair Quarterback
This diffuser recipe smells like touchdowns, Hall of Fame rings, and Superbowl success all in one. With the Armchair Quarterback, you can reminisce about your high school glory days and how you would have been great if it weren't for that injury all the while inhaling the bright and refreshing scent of a mix of 6 drops of Valor, 2 drops of citrus, 2 drops of tea tree and 2 drops of Shutran, which has been proven to inspire manliness in all who get close to it.
You might not have the time or energy to hurl the football from one end of the field to the other anymore, but you can at least feel like a football star without any of the drama and foolishness that comes with youth. You're in a much better position now, trust us.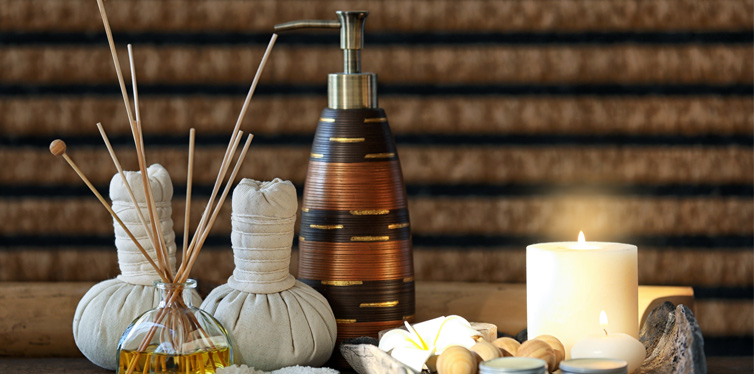 4. Freshly Mowed Lawn
For a feeling of accomplishment even if you don't have a lawn! This essential oil recipe is composed of 2 drops Basil, 2 drops Northern Lights Black Spruce, 2 drops Bergamot and 6 drops Citrus Fresh, to give you a calming environment that will invigorate you to perhaps get some chores done around the house (maybe).
An excellent blend for those who love to get their hands dirty in the yard, Freshly Mowed Lawn will put them in a place of relaxation and help them forget about any of the stresses that they've encountered this week. Your green fingers might just start twitching at the first sniff.
5. It's a Myrrh
Experience stress relief of Biblical proportions with the It's a Myrrh essential oils blend. This recipe is simple enough and requires on 2 drops frankincense and 1 drop of myrrh to help alleviate any frayed wires sparking inside your head. It works to alleviate negative thoughts and puts your nerves at ease.
For those of you who have been feeling a little on edge lately and feel like everything around you is doing its best to get under your skin, we recommend trying out the It's a Myrrh blend to try and find some peace in this irritating world.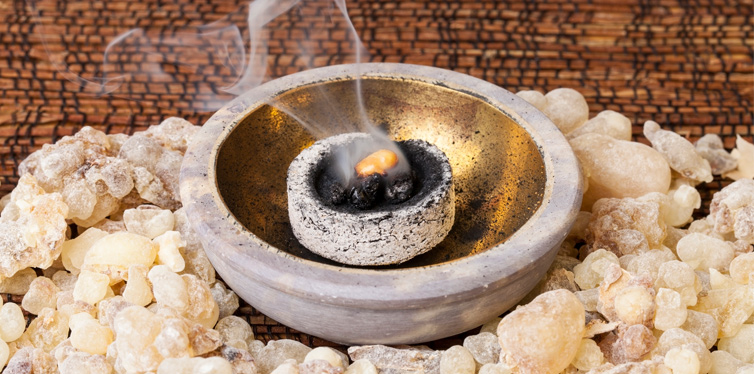 6. Bottomless Pit
Like It's a Myrrh, Bottomless Pit is a basic recipe that can still have massive benefits for you. Needing only 1 drop of neroli and 2 drops of Roman chamomile, it can help cure upset stomachs, nausea and abdominal pain that can wreak havoc on our lives and interfere with even the most simple tasks.
No one enjoys that splitting pain stabbing into them all day long, so Bottomless Pit is great for anyone who suffers from unexpected stomach cramps at the worst moments. It can also help the over-gluttonous among us. The ingredients ease any discomfort that might be felt when you have overindulged and forgotten that your eyes are most certainly not larger than your stomach.
7. Mountain Man
The Mountain Man lives alone in his cabin. He chops wood, he hunts, he sits on his porch and gazes out across the mountain range and he feels at peace. For those of you who are attracted to idea of silent and sufficient solitude and all of the tranquility that comes with it, combine 3 drops peppermint, 8 drops juniper berry, 8 drops fir needle, and 8 drops cypress into your diffuser and sit back at relax.
This blend inspires memories of the great outdoors and puts you at ease when the world around you seems just a little bit too much right now. While it won't grant you your very own cabin on a mountainside and you're unlikely to be able to ski straight out of the door, you can still feel something similar to that rush of the rocky breeze.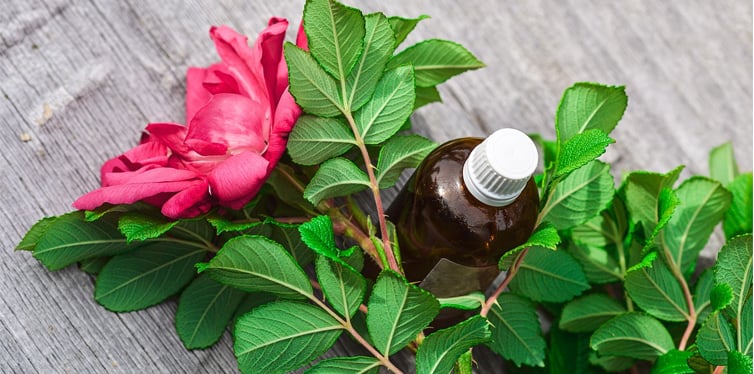 8. Man of Steel
You might not be able to turn back time by flying backwards around the world, nor use your super speed to succeed in every single sport ever imagined, but you can at least seek out a superheroic feeling that disintegrates your own personal kryptonite before your eyes.
Experience that superhuman healing ability and mix together 5 drops atlas cedarwood, 3 drops coriander, 5 drops palmarosa, 5 drops fresh ginger, 5 drops frankincense and you will soon feel like you are ready to defend the universe from whatever threat rears it head, and interrupts your me time.
9. The Dude
Shut the f*** up Donny, you're out of your element! Woah, it sounds you need to take a chill pill, friend. The Dude is the ideal blend to for when you are feeling a bit high strung. But that isn't it's only benefits, it can also help fight off infections due to its antiseptic and antibacterial properties and reduce nausea.
To make it, just throw together 10 drops bergamot, 3 drops cardamom, 5 drops patchouli, 3 drops Virginia cedarwood and stop feeling sick to your stomach at the sight of a gutterball ever again.
10. A Pirate's Life for Me
Whether you see yourself as Jack Sparrow, Davy Jones or one of the more classic pirates that still live in infamy, you can recreate this blend by mixing 10 drops bay west indies, 5 drops sweet orange, 5 drops lime, 3 drops clove bud.
A Pirate's Life for Me, also known as Bay Spice brings the calming aura of the seven seas and its brisk ocean air with the clove bud and bay west indies oils that can unstuff your nose if you have a cold. The orange and lime will help reduce stress so you can can look forward to plain sailing from here on out.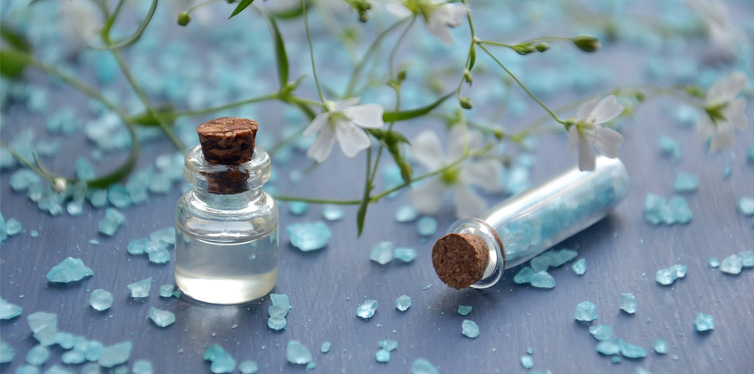 The Essentials
In a time where we are all stressed, we are all exhausted and we are all just trying to get by until the next paycheck and hope that disaster doesn't strike in between, seeking out as many ways to help relieve some of the worry that plagues you is something to admire, not admonish.
These manly-man essential oil recipes are a great way of helping you chill out a bit after a stressful day at work or school or in general. If some douchebag cut you up on the way home, if your favorite team lost, if your boss proved their incompetence yet again, or if you've just been feeling a bit overwhelmed recently, then essential oils can help you remember that it is just one day and put everything in perspective. So, get a recipe mixed together, crack open a beer, get the Xbox fired up and relax, you've earned it, dude.
Sources: